'Cash Cab': What It's Really Like to Be on the Game Show
Cash Cab is one of our favorite game shows and like every other fan of the series we've thought about what it'd be like to happen upon the show's host, Ben Bailey, in the cash cab while hailing a taxi in New York City.
We've wondered how contestants even land a coveted spot in the famed minivan and just how Bailey's able to navigate the busy city streets with ease. Ahead, we've got those answers and more about the cab that pays you.
How 'Cash Cab' works
Those who watch reruns of Cash Cab might already know exactly how the game show works but here's a little refresher. Bailey asks contestants general knowledge questions all the way to their destination. If they get three wrong answers, they get kicked out of the cab, and as Bailey says, "leave with nothing but a free cab ride."
Participants can get help with answers by using one of their two shoutouts. Those who make it to their destination without striking out have the choice to go double or nothing on a video bonus question where they watch a clip and have to answer one question about what they saw.
Some contestants are pre-screened
While the game show makes it look as easy as hopping in the cash cab and leaving with money, there's much more to the program than that. According to past contestants who shared their first-person accounts, not everyone lucky enough to get a ride in the cash cab happens upon the game show on wheels by chance. Some get picked ahead of time. 
Thanks to Cash Cab Yelp reviews from past participants, we know how the selection process works. According to some contestants, they were approached at Union Square Park about being on Show Me New York, a made-up show about New York City landmarks.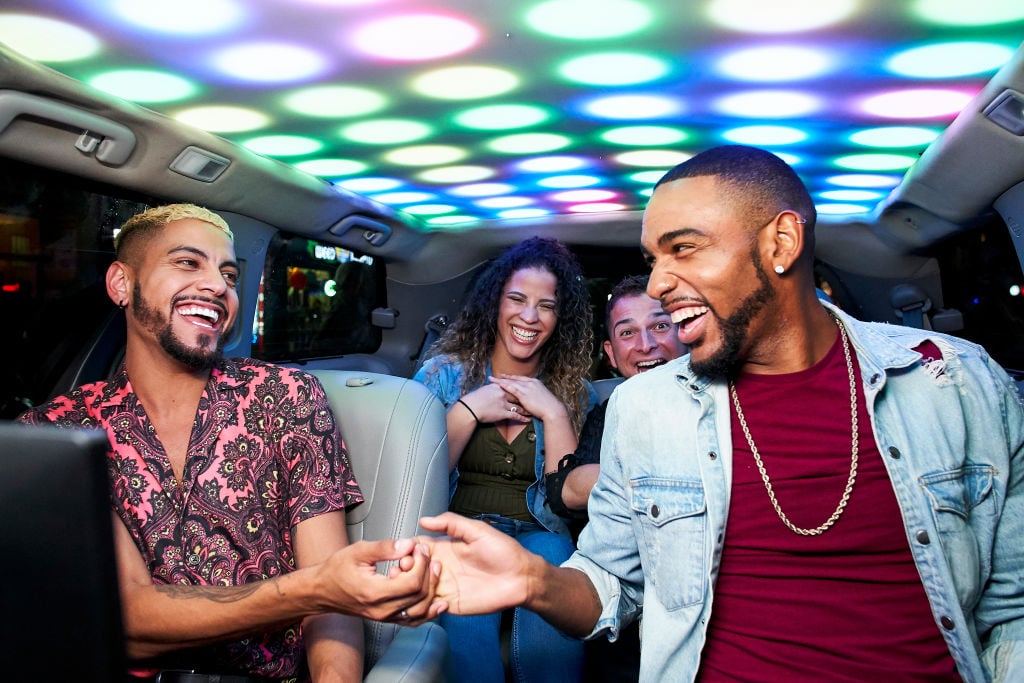 To appear on the fictional program they first had to do well on a quiz. Contestants were told by Cash Cab staffers posing as employees of the fake show if they got a high score they'd have to meet at a specified location on a certain date where they'd be picked up by a cab and taken to film their segment for Show Me New York.
That's when cameras would record them getting in the cash cab with Bailey who'd tell them they were really on a game show. So, while some contestants might've been pre-screened they were still surprised to be in the cash cab. 
An off-camera assistant helps run the game show 
After contestants agree to take a ride in the cash cab, Bailey doesn't immediately put the car in gear and go. He's a licensed cab driver but he can't do everything it takes to run the show and drive the taxi safely. 
According to Cash Cab: A Collection of the Best Trivia from the Hit Discovery Show, after contestants agree to play an assistant gets them to sign a release form. Once the game begins, Bailey runs the meter while the assistant, who sits in the front seat hidden from view, keeps track of the money earned and controls the lights and music. 
A black van follows the cash cab
It takes a lot to make a game show run smoothly, especially one in a taxi. There's a lot that viewers don't see that goes into the making of the show. Aside from the assistant who rides unseen in the cash cab along with Bailey and the contestants, there's a black van, according to Esquire, that follows close behind. It houses both the audio and video teams. 
Now that you know what it's really like to go for a ride in the cash cab, what do you say? You in?