Cassie Randolph Critics Claim She Never Loved Colton Underwood
Like most relationships in Bachelor Nation, Cassie Randolph and Colton Underwood's relationship has ended in a split. Fans of the former couple had been speculating for weeks that the pair of them were no longer together. When Underwood left Randolph's family home, many people began to get suspicious. But, the former NFL player quickly squashed …
Like most relationships in Bachelor Nation, Cassie Randolph and Colton Underwood's relationship has ended in a split. Fans of the former couple had been speculating for weeks that the pair of them were no longer together. When Underwood left Randolph's family home, many people began to get suspicious. But, the former NFL player quickly squashed said rumors, declaring that he was simply going to spend time with his family, whom he hadn't seen in months.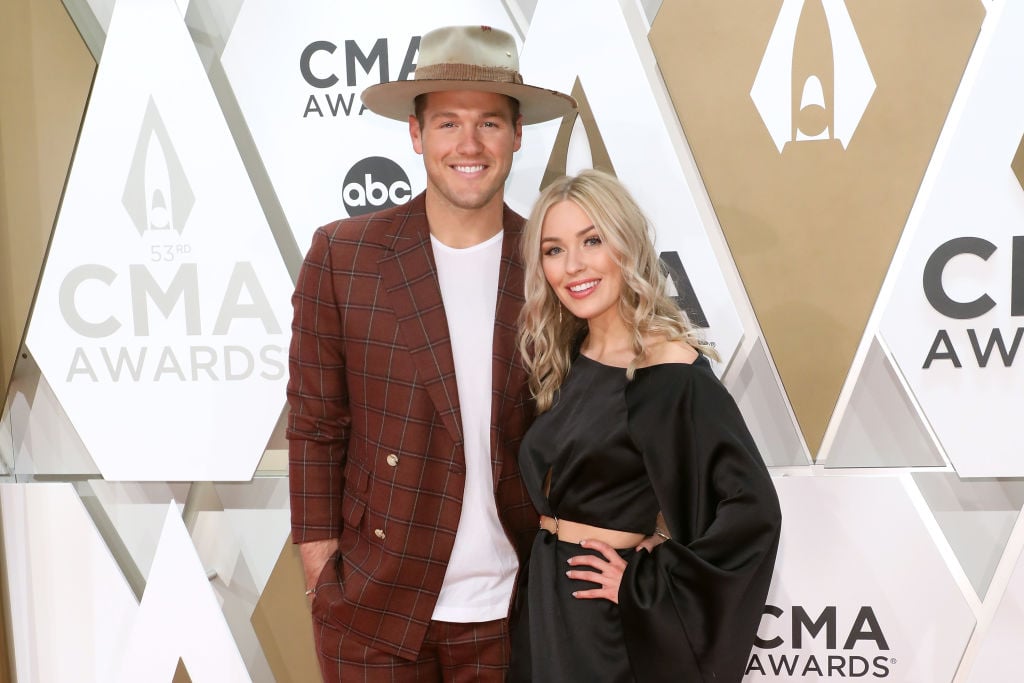 But, fans weren't convinced by Underwood's claims. They took note that Randolph hadn't been featured Underwood's Instagram page and vice versa. Demanding to know what was going on, they began leaving comments daily asking if the couple had called it quits. After the incessant badgering, both Bachelor alums took to their respective Instagram pages on May 29, 2020, to announce their split.
Cassie Randolph and Colton Underwood announce their split on Instagram
"Its been a crazy few months to say the least, Cass and I have been doing a lot of self-reflecting. Sometimes people are just meant to be friends – and that's okay. We both have grown immensely and been through so much together – so this isn't the end of our story, it's the start of a whole new chapter for us," Underwood wrote in a caption, sharing a moody photo of himself and Randolph sitting by the water. Randolph also shared a statement on her page alongside a slideshow of pictures with Underwood.
"First off, I want to say this is one of the hardest things I have had to share as neither one of us is quite ready to talk about it yet. However, because our relationship is such a public one, our silence on the matter has been speaking for us. Colton and I have broken up, but have decided to remain a part of each others lives. With all that we have gone through, we have a special bond that will always be there. I love Colton very much and have an enormous amount of respect for him. We have both learned and grown so much these past couple years, and will always have each others back. Always," 25-year-old Randolph shared about her relationship with Underwood.
Critics and fans speculate about why the couple is no longer together
Though the breakup seemed to be respectful (Randolph's younger sister, Michelle, even commented under Underwood's post) people were quick to offer up their opinions. Some critics declared that Randolph only dated Underwood for the Instagram fame and opportunities that it provided her with. Citing her behavior on The Bachelor, they felt that the California native was simply not into Underwood.
Other critics took things a step further and declared that Randolph never truly loved him and only stayed with him out of guilt and a sense of obligation to fans of The Bachelor. "Bro she never loved you, you went all in and followed your heart for someone who most likely felt an obligation with Bachelor fans to stick with you for some time, but she never loved you and wanted nothing to do with you," one critic wrote on Underwood's Instagram page.
Clearly, fans and critics alike will draw up their own conclusions about the reason for Underwood and Randolph's breakup. But, as long as the reality tv stars are clear on the reason, it shouldn't much matter what anyone else thinks.