Cassie Randolph Reacts to Claims That She's 'Hating On' Colton Underwood
Breakups are hard, but they're even harder when millions of people are watching and adding their personal opinions and commentary. For reality TV alums, Cassie Randolph and Colton Underwood, this has become their reality. The pair met on the hit show The Bachelor and dated for about two years. Throughout their courtship, both Underwood and Randolph shared snippets of their lives together with fans on Instagram.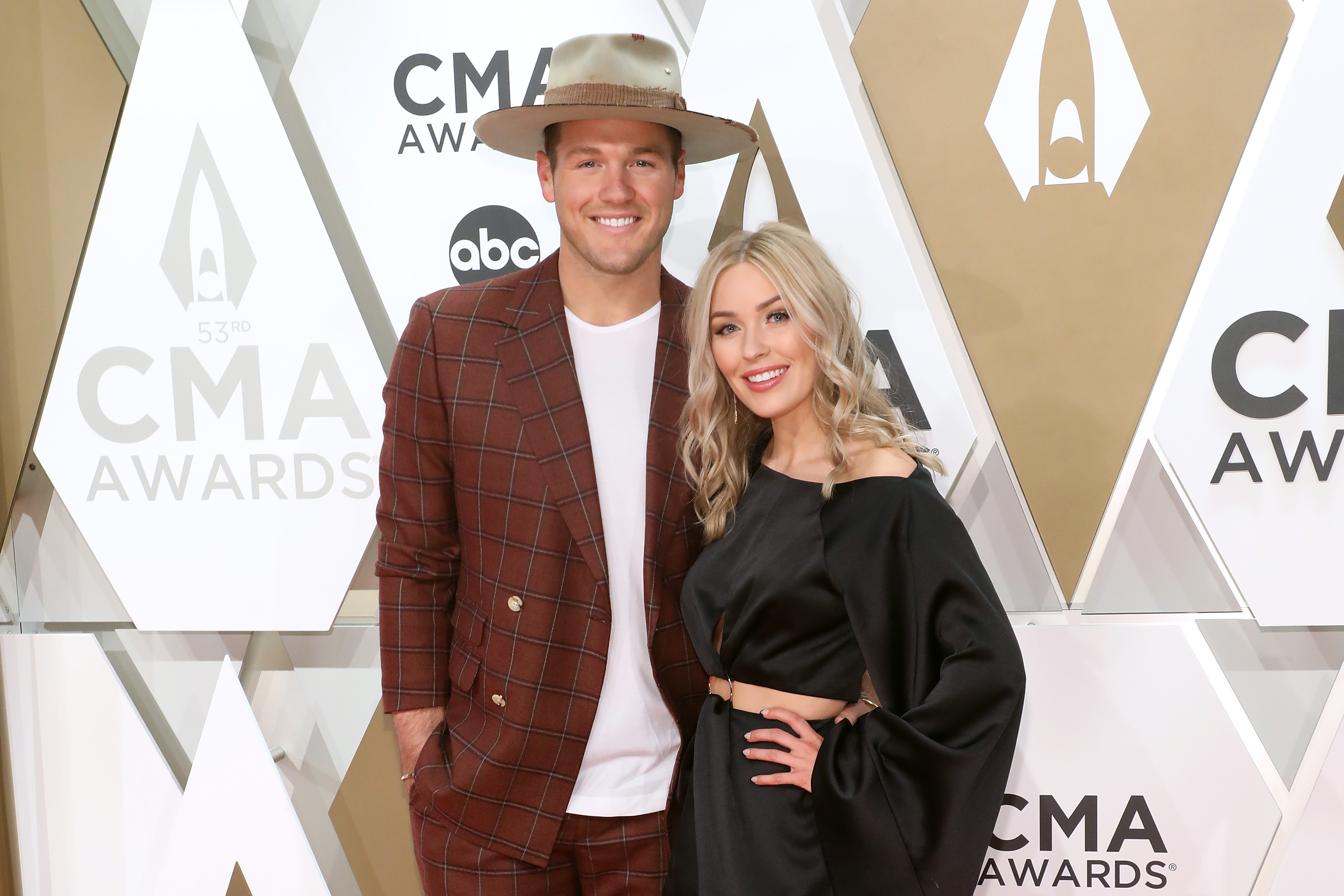 But, fans seemed to notice some trouble in paradise between Underwood and Randolph back in May. Since the pair hadn't been seen together on each other's social media pages and they were no longer quarantining together, break up rumors began to take hold. Rather than let the rumor mill spiral out of control and speculate over the reason for their breakup, Randolph and Underwood each made personal statements on their respective Instagram pages.
Cassie Randolph and Colton Underwood announce their split
"First off, I want to say this is one of the hardest things I have had to share as neither one of us is quite ready to talk about it yet. However, because our relationship is such a public one, our silence on the matter has been speaking for us. Colton and I have broken up, but have decided to remain a part of each others lives. With all that we have gone through, we have a special bond that will always be there. I love Colton very much and have an enormous amount of respect for him. We have both learned and grown so much these past couple years, and will always have each others back. Always," Randolph captioned a series of photos with her and Underwood.
RELATED: Cassie Randolph Slams Instagram Haters Who Say 'She Knew What She Signed Up For'
Unfortunately, the breakup has gotten a bit messier since then. Underwood seemed to take a subtle dig at Randolph for participating in a recent interview with the Bachelor franchise. Though the Huntington Beach native refused to answer any personal questions about their relationship or subsequent split, Underwood still seemed to get upset over it. After a not-so-subtle Instagram post, Randolph took to her Instagram story to share that Underwood was trying to monetize their breakup. She also asked Underwood to honor the commitment they shared not to discuss their relationship with the public.
The Huntington Beach native posts new phots to Instagram
Since then, things seemed to have calmed down between the pair. Underwood is even rumored to be dating actress, Lucy Hale. But, that hasn't stopped Bachelor fans from making assumptions. Recently, Randolph's Instagram post had some people thinking she was taking digs at Underwood. "Prettiest little picnic yesterday evening! Beautiful down to the smallest detail. Much nicer than my last picnic which consisted of a beach towel and some cheezits," Randolph captioned some photos of a recent picnic she had.
Somehow, people managed to think she was throwing shade at Underwood with her caption. "I hope you're not hating on Colton. Seems like you are, 🤔" one Instagram user wrote. "Lol this is quite a stretch. zero shade to Colton- The picnic I'm referring back to was my own planning, plus I love Cheezits," the Bachelor alum wrote back. "Shade," another person penned. "No shade. This assumption is comical. Plus, I love cheezits and any type of picnic on the beach. Just thought this one was exceptionally pretty, 💕" Randolph responded.
Bachelor fans accuse Randolph of being passive aggressive
Some people even accused the grad student of being passive-aggressive toward her ex. "Passive-aggressive comments look good on no one. Enjoy your beautiful beach picnic and move forward- not backward," one critic shared. "Lol lighten up- this is zero shade to anyone or anything. The picnic I'm referring back to was my own planning, plus I love Cheezits… this is next level," Randolph wrote. Clearly, Randolph wants to make it clear that she's not sending any hate Underwood's way. We're sure, in time, critics will find another former Bachelor couple to obsess over.