Cast of 'A Million Little Things': Maggie and Gary Could Be Dating in Real Life, or They Just Share a Dog
If Maggie and Gary do not get back together on 'A Million Little Things,' viewers hope that the cast is at least together in real life. Here's what we know.
After watching A Million Little Things Season 4, many viewers want to know if cast members Allison Miller and James Roday Rodriguez are dating in real life. The actors portray Maggie Bloom and Gary Mendez on ABC's A Million Little Things. They show a deep connection and chemistry between them in the series. However, they haven't dated on-screen for over two years. So viewers want to know more about their off-screen relationships while we not-so-patiently wait for their love story to continue in A Million Little Things. The good news is that even if they aren't secretly dating off-screen, they share a love of the same dog, who looks a lot like Colin.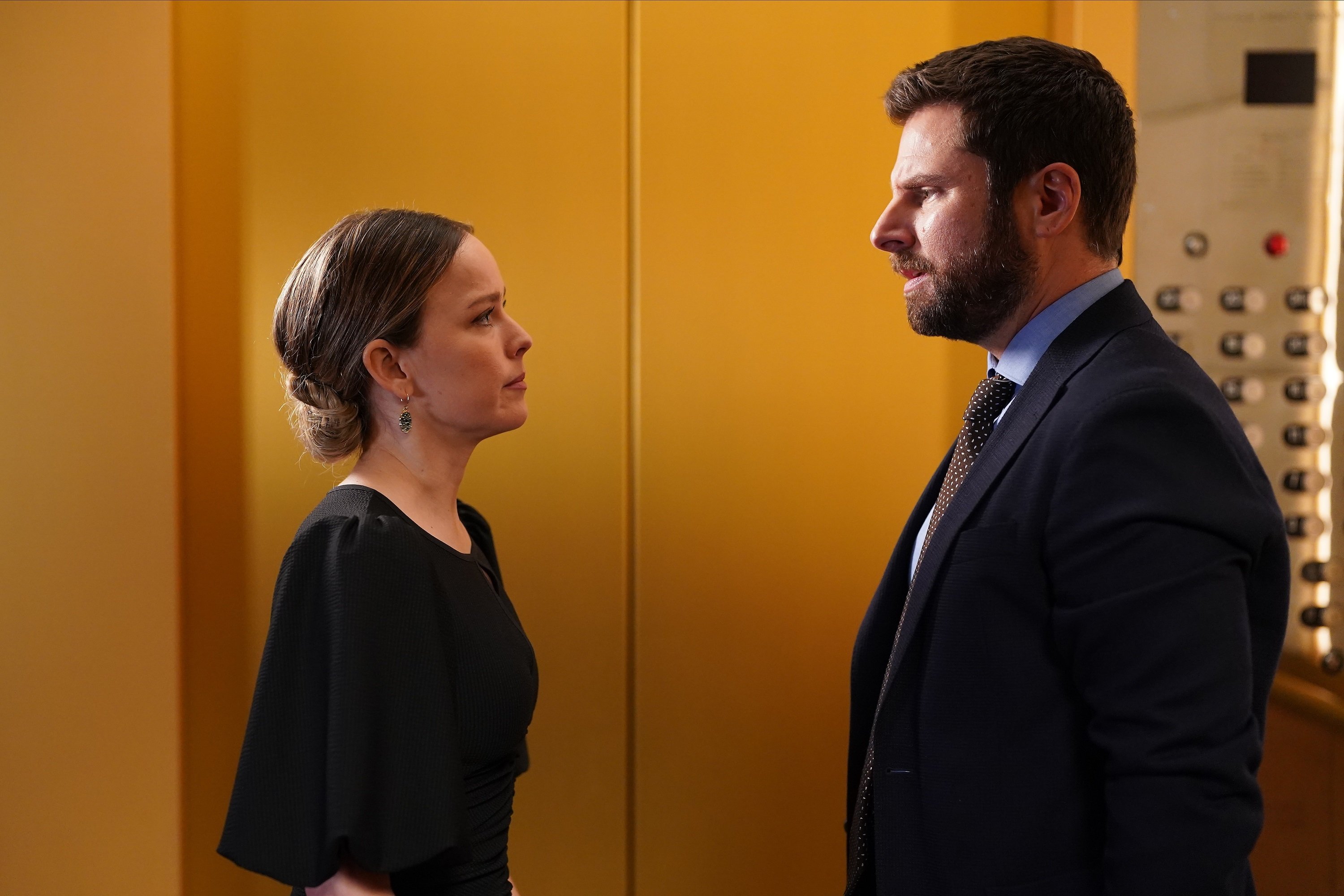 Are 'A Million Little Things' cast members Gary Mendez and Maggie Bloom dating in real life?
Sadly, the A Million Little Things cast members James Roday Rodriguez and Allison Miller are not publicly dating or married in real life. However, their social media accounts overlap with photos of the same dog and apartment. A Million Little Things viewers begged for Gary Mendez and Maggie Bloom to get back together for the past two years. It finally looks like they could rekindle their romance after Maggie lets her boyfriend, Camden (Ryan Hansen), down. 
In A Million Little Things Season 4 Episode 10, "Surprise," Gary and Maggie shared a bombshell kiss in an elevator. However, viewers know it won't be that easy to see Gary and Maggie reunited. Let's look at who they are dating or married to in real life in the meantime.
'A Million Little Things': Is Allison Miller married?
A Million Little Things cast member Allison Miller is not married or publicly dating anyone in real life. She married comedian and actor Adam Nee in 2012, but he filed for a divorce in 2019. Although Miller is active on social media, she does not share photos of a romantic partner. Instead, her Instagram account reveals a deep love for her two dogs — Theo and Claude. 
A follower asked Miller if Claude is the same breed as Colin on A Million Little Things in a recent post. Miller responded to the question and gave fans more information about her pup, Claude.
"[They are] both mastiffs, but this guy is a Dogue de Bordeaux and chico/colin is a cane Corso," Miller wrote.
The Dogue de Bordeaux is a large French mastiff breed, while the Cane Corso is an Italian mastiff breed. They are both mastiffs who Miller and Roday Rodriguez adore. In the below tweet, viewers will notice Gary's dog, Colin, on the bed, who looks similar to Miller's dog, Claude.
Is James Roday Rodriguez married?
A Million Little Things cast member Roday Rodriguez is not currently married or romantically linked to anyone. However, he dated his Psych co-star, Maggie Lawson, from 2006 to 2014. According to an Instagram post, the couple shared a dog named Franc together; however, Franc died in October 2018.
Roday Rodriguez and Miller do not publicly share their relationship status. However, it's easy to see from their social media accounts that they both share a love for Miller's dog, Claude. In one Twitter video (below), Roday Rodriguez told his fans to look at Claude stretching on his couch. Claude is featured in several pictures and videos in the actor's feed, although the dog belongs to Miller.
Since neither Roday Rodriguez nor Miller is married, fans can still hope that they become an item in real life, or that they are secretly dating. Maybe one day they will share pictures of themselves together with Claude. Viewers can hope.
A Million Little Things Season 4 airs Wednesdays at 10 p.m. EST on ABC and is available for streaming the next day on Hulu.