Who's in the Cast of 'Better Call Saul' Season 6?
The countdown is on until the return of 'Better Call Saul', the AMC series focusing on Saul Goodman, the shady lawyer from 'Breaking Bad.' As the final season, it should connect with the original series, which means we should see even more familiar faces show up. So who exactly is in the cast? Find out.
It's almost time, Better Call Saul fans. The hit series created by Vince Gilligan and Peter Gould will reportedly return in 2022 with its much-anticipated sixth and final season. It's expected to be full of shocks and twists as it not only answers questions left hanging in the latest episode but also connects and advances past the Breaking Bad timeline. Which means we might finally see characters from that time.
So who will be in Better Call Saul Season 6? Here's what we know so far.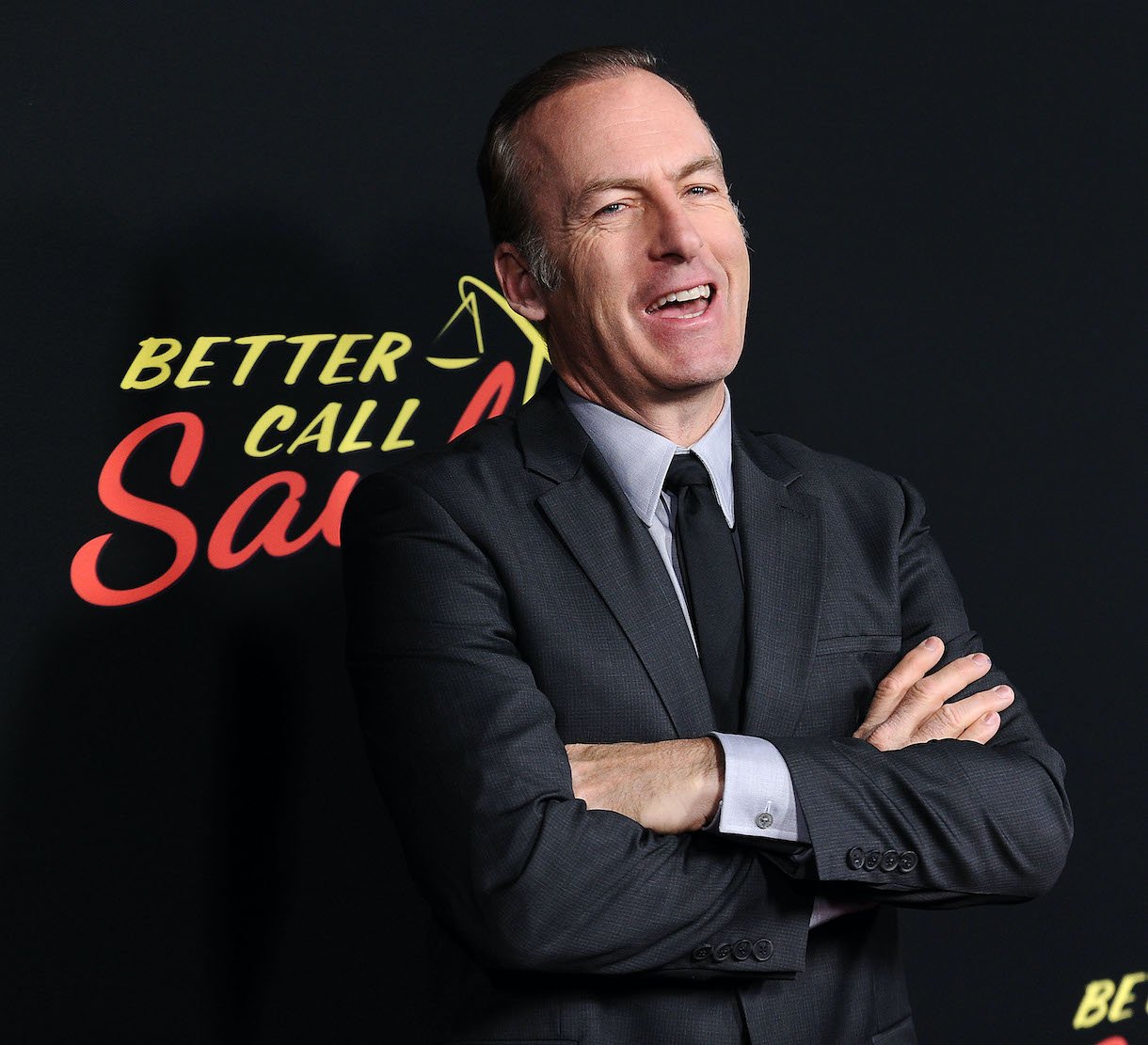 The next season marks the end of Saul Goodman's story
Fans are expecting the final season to complete Saul Goodman's transformation and to reveal what happens when he abandons that persona. Those who watched Breaking Bad know he'll flee New Mexico for Nebraska, where he becomes Gene Takovic, a Cinnabon manager. But his fate after that is unknown. 
Bob Odenkirk, who plays the character, previously said he was unaware of all of the details. A fan of the show himself, he held off on reading the full script for as long as he could to savor it. But he thought there would be a lot of violence.
"I'm told that the wheels come off in Season 6 and it explodes in a million directions," he told Collider. "That sounds to me like there's a fair amount of violence, but I don't know for a fact."
He continued: "We have a discussion where my point of view is that Walter White became an angry, broken version of himself. I wonder if it would be possible to write — because I like the guy — I wonder if it would be possible to give Jimmy McGill a better ending, a better place to end in than he started in. I don't know if they're going to do that though."
His comments also raised concern for characters such as Kim Wexler and Nacho Varga. But as Odenkirk told The Hollywood Reporter, "anything could be the case."
Who's in the 'Better Call Saul' Season 6 cast?
While filming continues, Michael Mando (Nacho Varga) did an interview with Dan Allen Gaming Clips, where he shared information about the upcoming season. As far as the cast, he told the interviewer that "everyone" is back for the final episodes. The comments suggest that, aside from him and Odenkirk, Rhea Seehorn (Kim Wexler), Jonathan Banks (Mike Ehrmantraut), Gus Fring (Giancarlo Esposito), Tony Dalton (Lalo Salamanca), and Patrick Fabian (Howard Hamlin) are all returning, in addition to other supporting actors.
Will 'Breaking Bad' characters be in 'Better Call Saul' Season 6?
Mando didn't say whether any actors from Breaking Bad are involved, but the hope is that some will show up. Many fans are especially interested in seeing cameos by Walter White (Bryan Cranston) and Jesse Pinkman (Aaron Paul). The actors have signaled interest in returning to their roles, but executive producer Thomas Schnauz said it'll only happen if it makes sense for the story.
"With COVID restrictions and now medical issues with our actors, and Aaron and Bryan being so busy with their careers, it would be a logistical nightmare to pull something like that off right now," he told Den of Geek. "We're focused on telling the story of how Jimmy McGill turns into Saul Goodman in Breaking Bad and he's fully Saul before we meet him in that series, so how important is it to the overall story to see Walt and Jesse?"
"Of course it would be great to see them, even just a little, but I don't know if having them walk through a scene would be satisfying," he continued. "When we brought Dean in to play Hank again, it was integral to the story.  So… everyone please keep expectations low on the Walt/Jesse front."
We'll see if it works out, but either way, several cast and crew members have promised an amazing season.