The Cast Of 'Friends' Officially Announce the Upcoming HBO Max Reunion: "It's Happening"
In the Friends theme song, the promise is clear: "I'll be there for you." Now, after years of waiting, the creators and stars are making good on this with a reunion special on HBO Max. Here's everything we know so far about the major event.
'Friends' is coming to HBO Max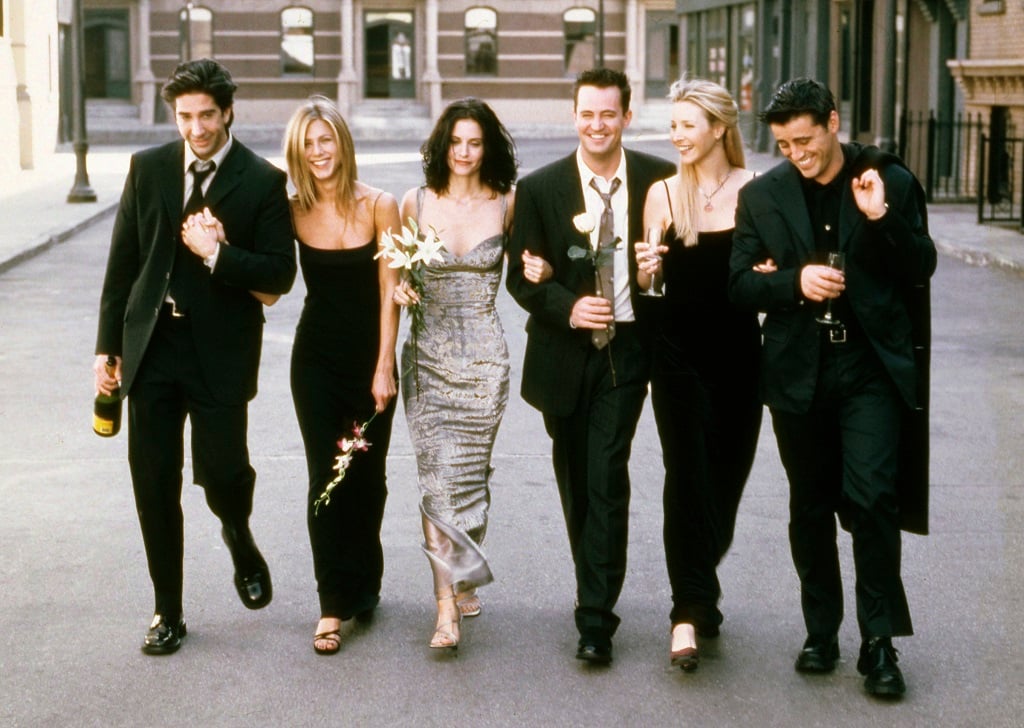 Though it came to an end almost 16 years ago, Friends is still an incredibly popular show. It was one of the most-binged of 2019 which is, probably not coincidentally, the last year that it was available to watch on Netflix. Fans protested this move, but fortunately, there was a solution.
The reason Friends left the popular streaming service is because it's headed to another. HBO Max, a new service from WarnerMedia, is now going to be the home of all ten seasons of the beloved sitcom starring (from left, above) David Schwimmer, Jennifer Aniston, Courteney Cox, Matthew Perry, Lisa Kudrow, and Matt LeBlanc.
Rumors of a reunion have been circulating
Ever since it went off the air, the very famous cast members have been asked repeatedly about whether or not they'd be interested in getting the gang back together, either for a revival series or just a reunion special. Comments have ranged from the very negative to the semi-positive.
The past few years have brought more conversation than ever before. Last year, 2019, marked the 25th anniversary of the Friends premiere, and it was celebrated worldwide. The year also brought Aniston to Instagram, where she shared a glimpse into a private reunion between the six core members, the likes of which hadn't been seen since 2004.
All of the cast joined Instagram
Aniston was the fifth of her co-stars to join the social media platform. She did so while doing promotion for her Apple TV+ series, The Morning Show, which isn't out of the ordinary for a big star to do in the months leading up to a major release. (It was, notably, her first main role on a TV show since Friends.)
So when Perry completed the group, joining in Feb. 2020, fans began to suspect he was sending a signal. This came just a few months after the first mentions of official "negotiations" surrounding a Friends reunion special. Fans knew it was only a matter of time.
The announcement is here
And we didn't have to wait long. On Feb. 21, 2020, all six "Friends" shared the same image, from a 1995 Rolling Stone cover by photographer Matt Seliger. Each of them had the same caption, too: "It's happening" followed by the Instagram handles for HBO Max and each of their former cast mates.
All of these actors like crack jokes, but we were surprised to find that only LeBlanc deviated from the script. He posted the same caption and also tagged his co-stars. However, he used an image from the 1970s TV show MASH. It looks like Joey didn't get the memo, as usual.
When will the 'Friends' reunion air?
Now that all of the Friends cast is officially on board for a reunion of some kind, fans have just one question: When can we watch? Well, we have excellent news for you. According to a press release, when HBO Max launches in May 2020, the special will be right there along with it. So you won't have to wait very long at all .