Cast Members of 'Real Housewives of Atlanta' Who Were Actually Married
The Real Housewives of Atlanta is entering its 12th season and fans are eager to see the highs, lows, breakups, and romance that the trailer promises this season will deliver. While there are certain cast members throughout the course of the show who joined as single women, the Atlanta franchise is said to have featured the most married couples during its run. Here's a look back at every cast member who has had the title of "housewife."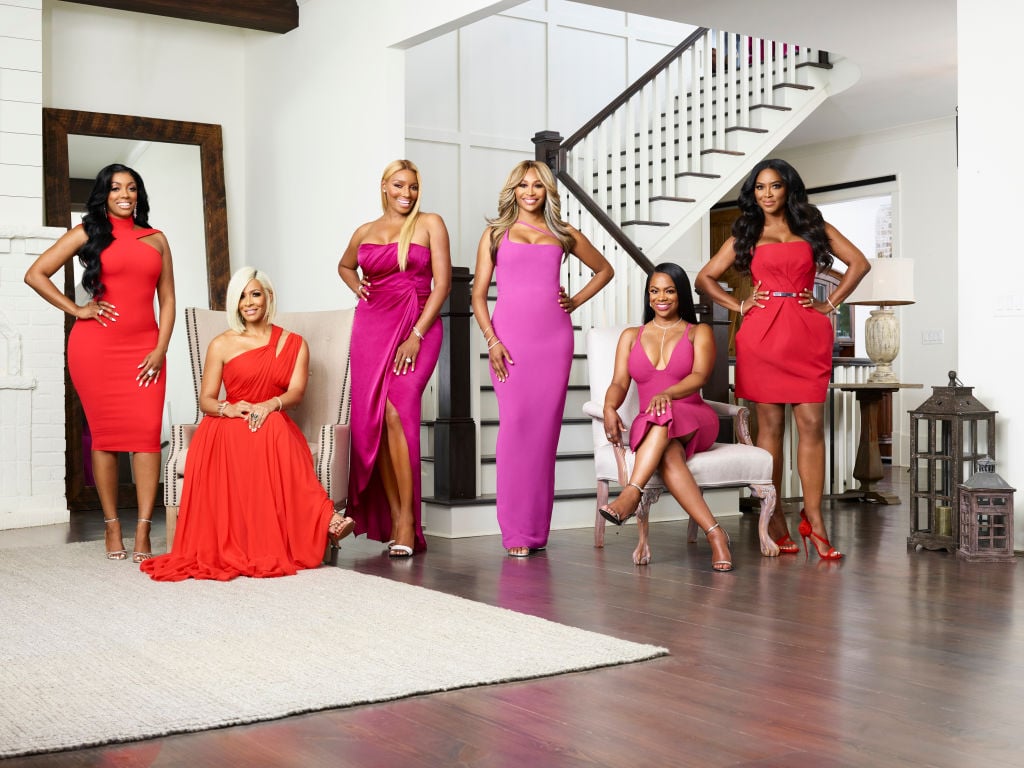 DeShawn Snow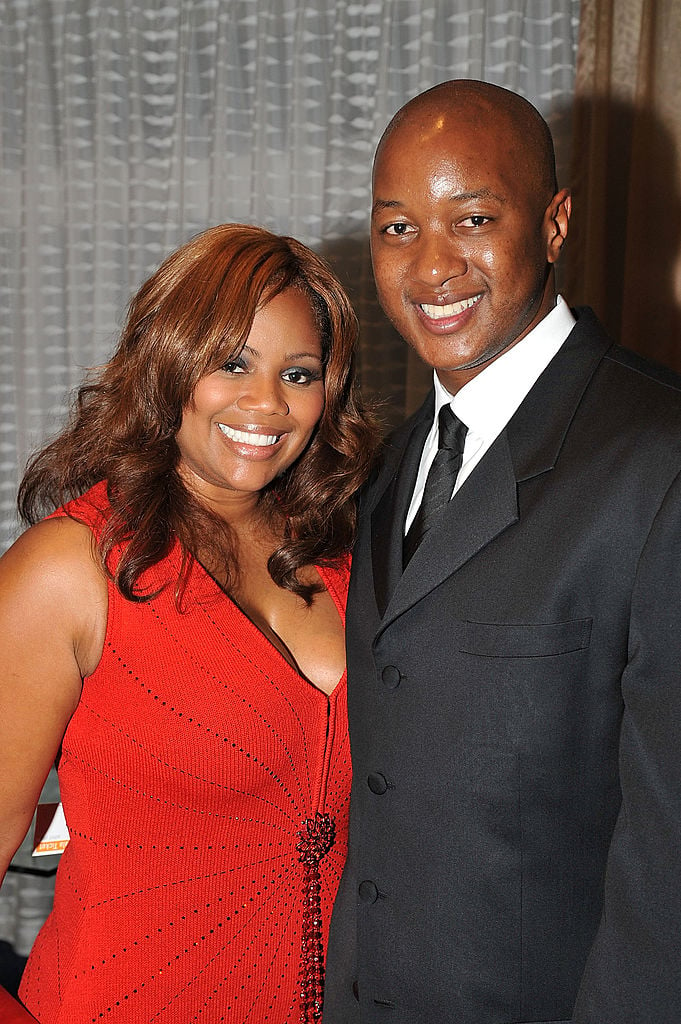 DeShawn was married to former Philadelphia 76ers player, Eric Snow. They she three boys and DeShawn was interested in explaining their family by adding a daughter. Viewers watched as Eric spoiled his wife with lavish gifts and DeShawn wrote $30,000 checks for charity. DeShawn was let go from the show after the first season. Her firing happened at the right time as her seemingly solid marriage proved to be anything but so. DeShawn says she was stunned to discover that her husband had been having an affair with a woman he knew from college. Eric was alleged to have left his wife and sons for his mistress, who at the time was pregnant with their first child together. The Snows eventually divorced and Eric remarried and had another daughter with the woman who was said to break up their home. DeShawn is thankful that the demise of her marriage played out off-camera so that she could focus on rebuilding her life. She's now an accomplished author, fitness enthusiast and motivational speaker.
Nene Leakes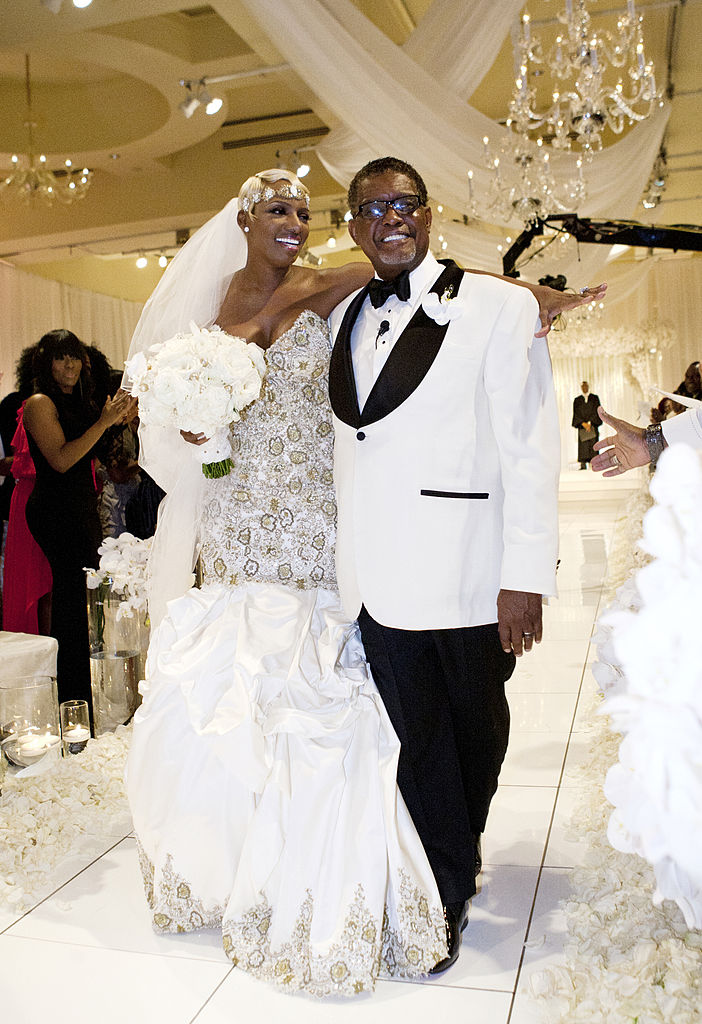 Nene was married to her husband, Gregg Leakes, for 10 years when RHOA premiered. She credited Gregg with introducing her to the life and love she deserved after leaving an abusive relationship in her 20s. Their courtship was quick. The Leakes' were engaged and married within six months. Nene was already a mother to her son, Bryson, who Gregg raised as his own once they married. They welcome another son, Brent, a few years into their marriage. Conflict began to show in season 3 with Gregg publicly embarrassing Nene by claiming he jumpstarted her career on housewives in a radio interview to heard around the world. By season 4, they divorced but began dating again in season 5. Nene and Gregg agreed that the divorce was caused by Gregg's insecurities from Nene's fame and subsequent independence brought on from the show. They eventually remarried. The two dealt with Gregg's cancer diagnosis last season that caused tension in their marriage. With Gregg's health issues behind them, viewers will see whether or not the Leakes can honor their vows – in sickness and in health. 
Cynthia Bailey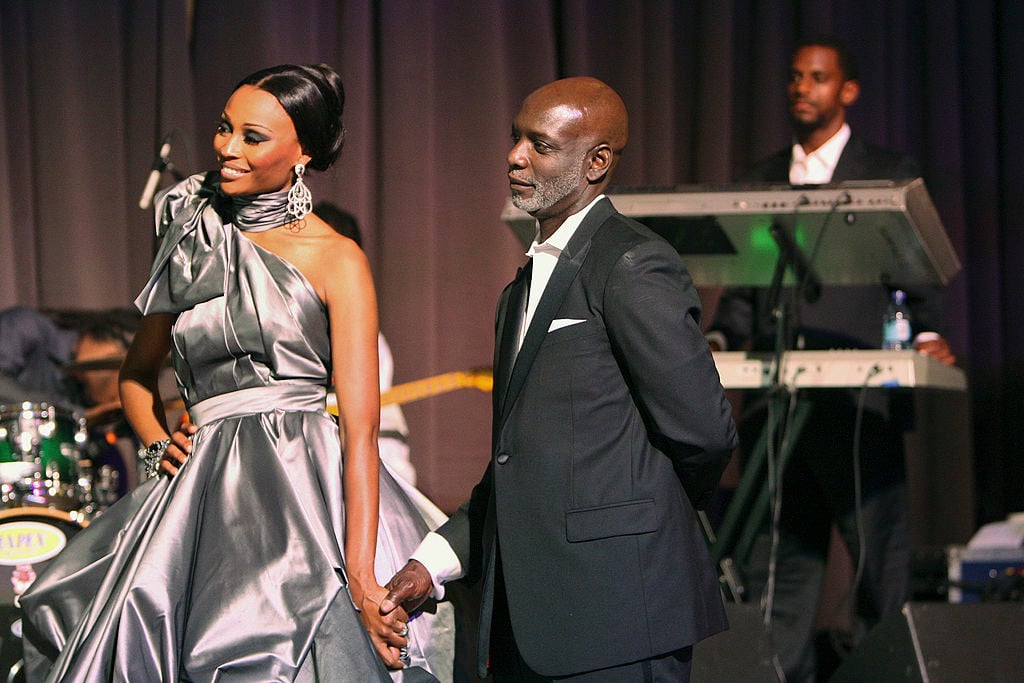 Cynthia was the first Atlanta housewife to be married on the show. Joining in season 3, she and entrepreneur, Peter Thomas, became engaged and married in a beautiful ceremony at the conclusion of the season but their walk down the aisle was not all roses. Financial issues plagued their marriage from the start and Cynthia's family was in opposition to her marrying Peter and even tried to hide her marriage certificate! She followed her heart anyway and said "I do" but the problems continued. Rumors of Peter cheating were constantly a topic of discussion amongst the cast and on the blogs. Arguments between Peter and the other ladies on the show also caused strife. Ahead of Cynthia's 50th birthday, the former supermodel says she reached her breaking point and decided to end the marriage, against Peter's wishes. She's found love again and is currently engaged to sportscaster, Mike Hill.
Porsha Williams
Out of all of the Atlanta wives, Porsha took the most pride in living the traditional housewife lifestyle. She marveled at the fact that her former NFL player hubby, Kordell Stewart, worked and provided for her financially while she maintained their household. Porsha received tons of criticism from her castmates regarding the arrangement. Her co-stars encouraged her to gain a level of independence from her husband. Kordell was accused of being "controlling" from others and it apparently rubbed off on Porsha as it was later revealed that she began to demand more respect in her marriage. Rumors spread that Kordell skipped the reunion taping and the men of the show put him on blast for not supporting his wife. By the end of Porsha's first season, she learned that Kordell filed for divorce…on Twitter! A nasty battle between the two ensued with Kordell kicking Porsha out of their marital home and attempted to block a judge from awarding Porsha alimony. She did, however, get temporary spousal support but eventually decided to walk away with nothing and even returned to her maiden name. Determined to build a life for herself, fans have watched Porsha go from living with her mom to owning her own home and becoming a successful career woman. She finally found love in her current fiancé, Dennis McKinley; and they share a daughter, Pilar. 
Kim Zolciak-Biermann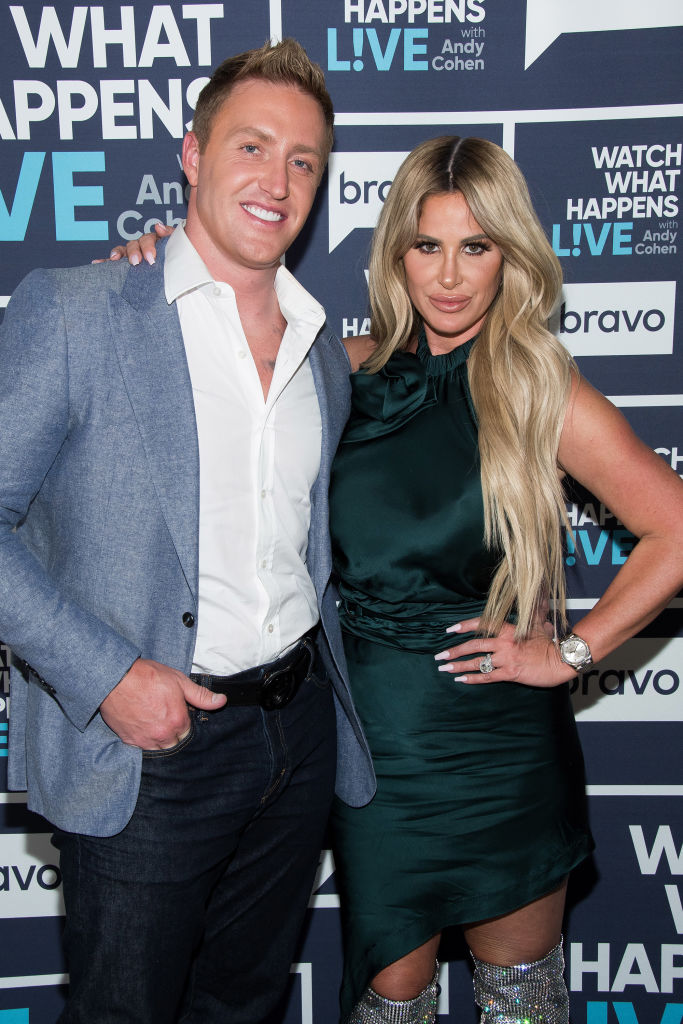 When Kim joined the show, she was dating a man she called "Big Poppa" who was known to finance Kim's fabulous lifestyle. It was later revealed by her co-star and nemesis, Nene Leakes, that "Big Poppa" was a married man. After a few seasons of going back and forth with Poppa, a chance meeting at a charity gala would lead Kim to her happily ever after. She met the former Atlanta Falcons player, Kroy Biermann, and it was love at first sight. They had a son, KJ, in the fourth season and by the end of season 4, they were married and pregnant with their second son. Kim left the show after giving birth to her second son and she and Kroy went on to have a set of twins. Kroy also adopted Kim's two daughters from a previous marriage. The Biermann's are still standing strong and their lives are documented on the Bravo reality television series, Don't Be Tardy.
Sheree Whitfield
Sheree joined the show as the soon to be ex-wife of former Falcons player, Bob Whitfield. Their long and drawn out divorce and battle for alimony and child support was documented in the first four seasons of the show. Sheree left the show to focus on finalizing her divorce before returning in season 8 with a new love interest…Bob! They tried their hand at rekindling their relationship but Sheree did not like Bob's sense of humor. Season 9 of the show revealed that there were domestic violence issues that occurred in their marriage and Bob's lightheartedness regarding the seriousness of the situation proved to be the final straw for Sheree. They now focus on co-parenting only. 
Kim Fields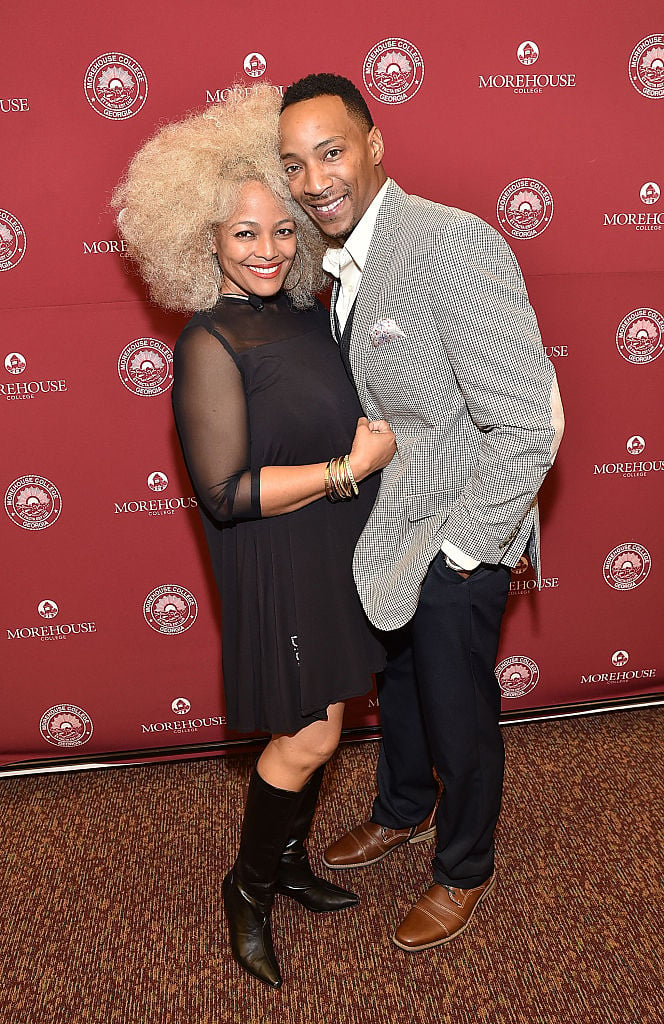 Actress Kim Fields was only on the show for one season but it was clear that her husband and kids meant the world to her. She's married to broadway sensation, Christopher Morgan, whom she wed in 2007. They share two sons and viewers watched as Kim dealt with separation anxiety while away from her family during filming with the other ladies. She left the show after her first season and decided that being a devoted wife and mom, as well as a successful producer and director, was enough for her. She and Chris are still happily married.
Lisa Wu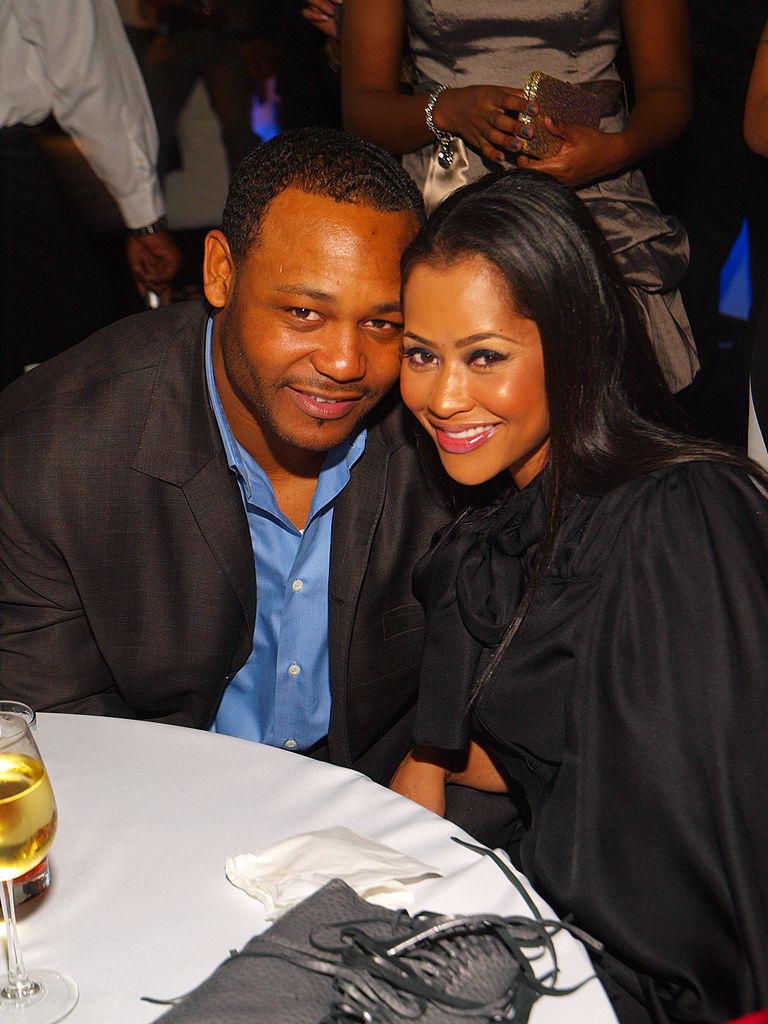 Lisa Wu appeared on seasons 1 and 2 of RHOA and doted on her NFL player husband, Ed Hartwell. The two were married just one month after meeting and said their love was for the long run. They had a son, EJ, shared several businesses and were well-known socialites in Atlanta. Fans watched as Lisa pushed Ed to retire from football to focus on expanding their family and brand. She left after the second season and she and Ed eventually divorced. 
Eva Marcille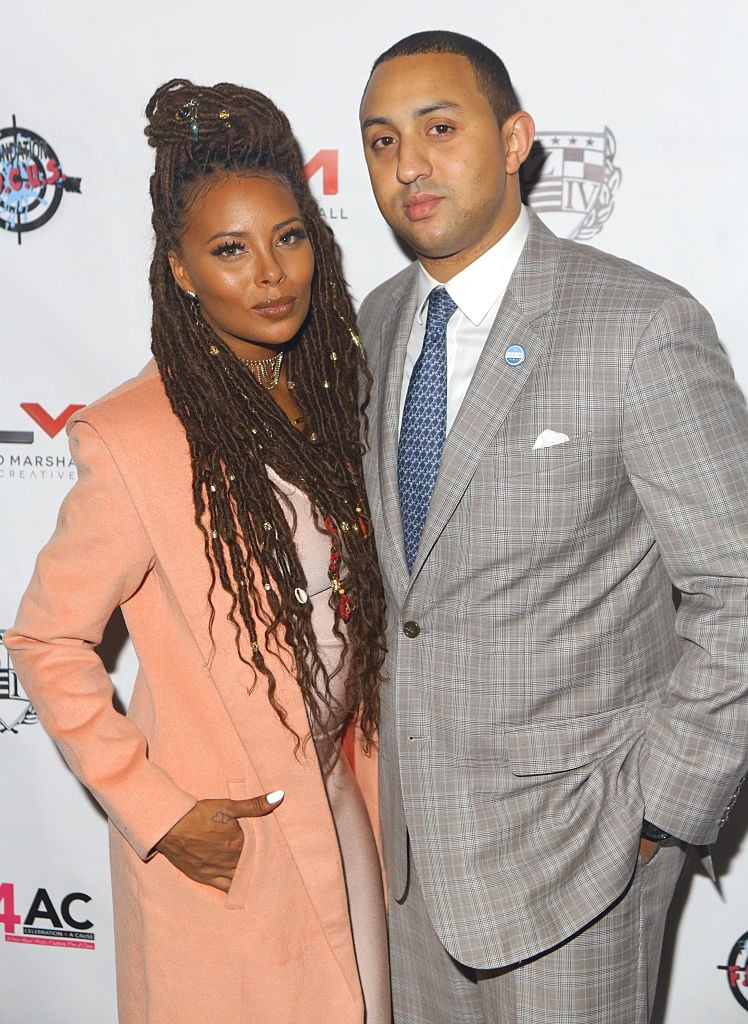 Eva Marcille has only been on the show for three seasons but married her political hubby, Michael Sterling, last season in a $250,000 ceremony. She met Michael at a charity event and they've been joint at the hip ever since. Michael has been a surrogate father to Eva's daughter from a previous relationship. They even legally changed their daughter Marley's name after Michael adopted her. They share two other sons, Michael Sterling Jr. and Maverick.
Kandi Burruss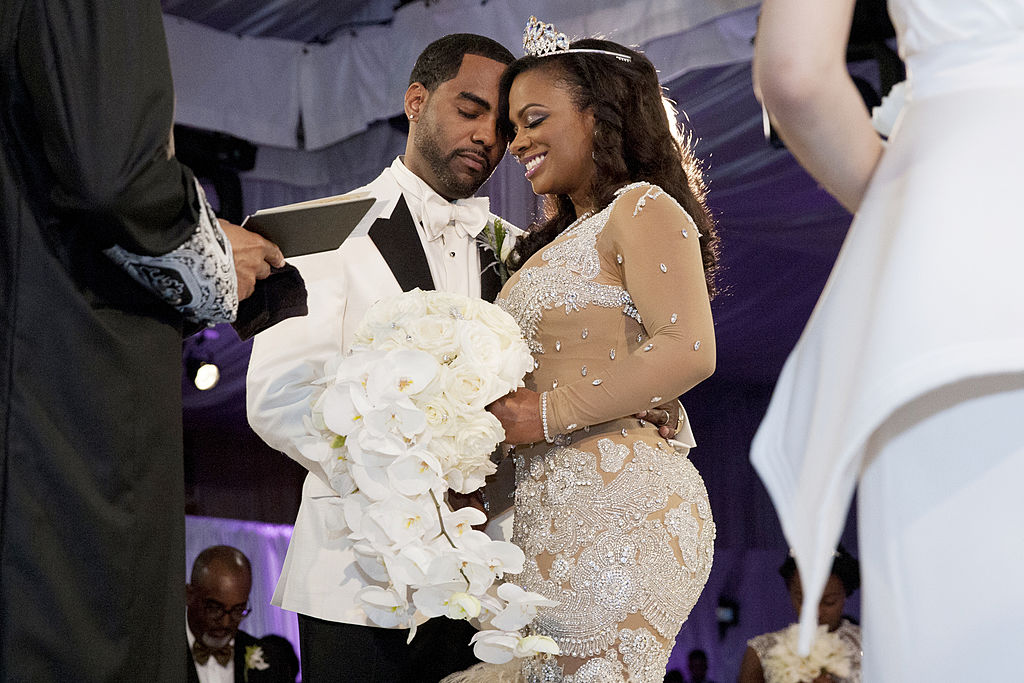 Kandi was engaged to be married to a man named AJ when she joined the show in season 2 but pressures from her mom to not walk down the aisle put a strain on their relationship and they eventually split. By the end of season 2, AJ was tragically killed and Kandi spent the next few seasons searching for love with dreams of a wedding and more children in her sight. She began dating Todd Tucker, a former producer of the reality series, in season 4. Like her other love interests in the past, Kandi's Mom was not convinced she should marry Todd and spent her time trying to prevent the wedding. Kandi opposed and she and Todd were married in 2014. They welcomed a son, Ace, and are currently rumored to be expecting another child via surrogate.
Shamari DeVoe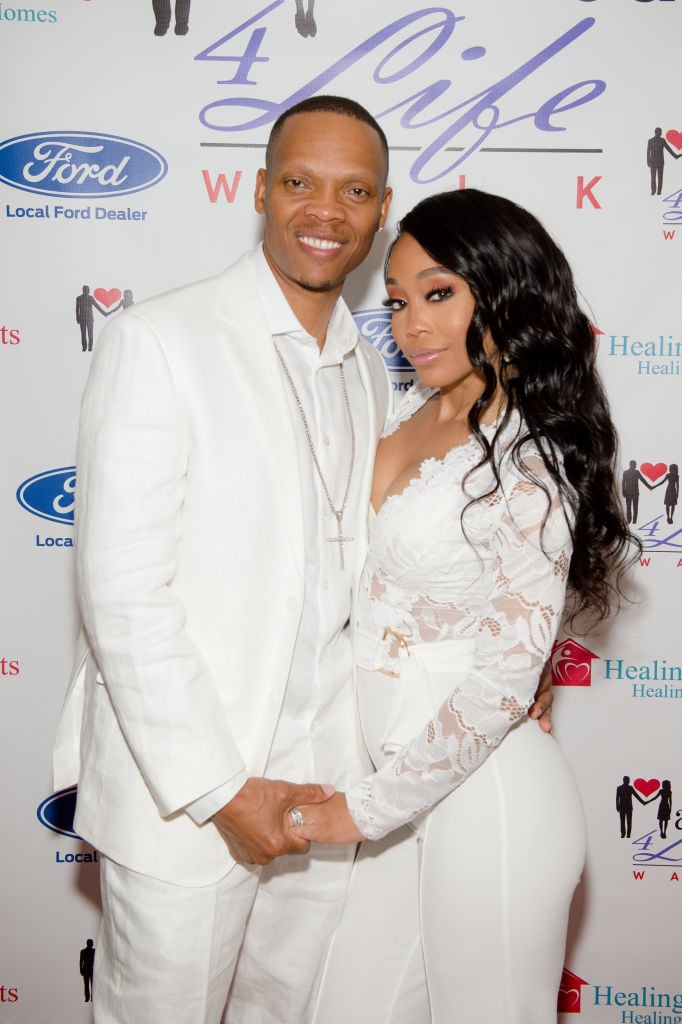 Shamari's time on the show was brief but she made a lasting impression. She's been married to fellow singer, Ronnie DeVoe for almost two decades and the two are parents to twin boys, Ronnie and Roman. Shamari's spunk was a hit with viewers as well as her honestly. She admitted on the show that she and her husband experienced a rough patch after trying an open marriage. Luckily, they recovered and have been going strong since. 
Tune into more love and life from your favorite peach holders when the new season of Real Housewives of Atlanta premieres Sunday, November 3.