Cast of 'Below Deck Mediterranean' Reflect on the Wild Season of Injuries (Exclusive)
Article Highlights:
David Pascoe reveals deckhands had injuries not seen on Below Deck Mediterranean
The massive bruise was nothing for David Pascoe and he explains why
How does Mzi "Zee" Dempers feel about wiping out on camera?
The cast of Below Deck Mediterranean Season 6 may end up having the most injuries ever as Bravo recently teased that Lloyd Spencer's health scare follows David Pascoe's epic bruise.
From tumbling from their seats and falling down the stairs to Spencer's serious scare, the deck team this season could end up taking home the "most injuries" prize. Spencer, Pascoe, and Mzi "Zee" Dempers chatted with Showbiz Cheat Sheet earlier this season about the bumps and bruises they sustained along the way, assuring fans they are just fine today.
Did other injuries occur on 'Below Deck Mediterranean' not shown this season?
Spencer joked that while he had a pretty big scare, he didn't wipe out. "I don't remember every night out, but as far as I'm concerned, I haven't fallen over," he laughed. And while he wouldn't offer more context to his medical scare he said the situation worked out. "Yeah, it was an issue that came about on the day," Spencer said about the scene being rushed to the hospital. "All I can say is I'm great now. Got all my limbs. Everything's working. So yeah, I'm good and you'll have to watch to find out more about it."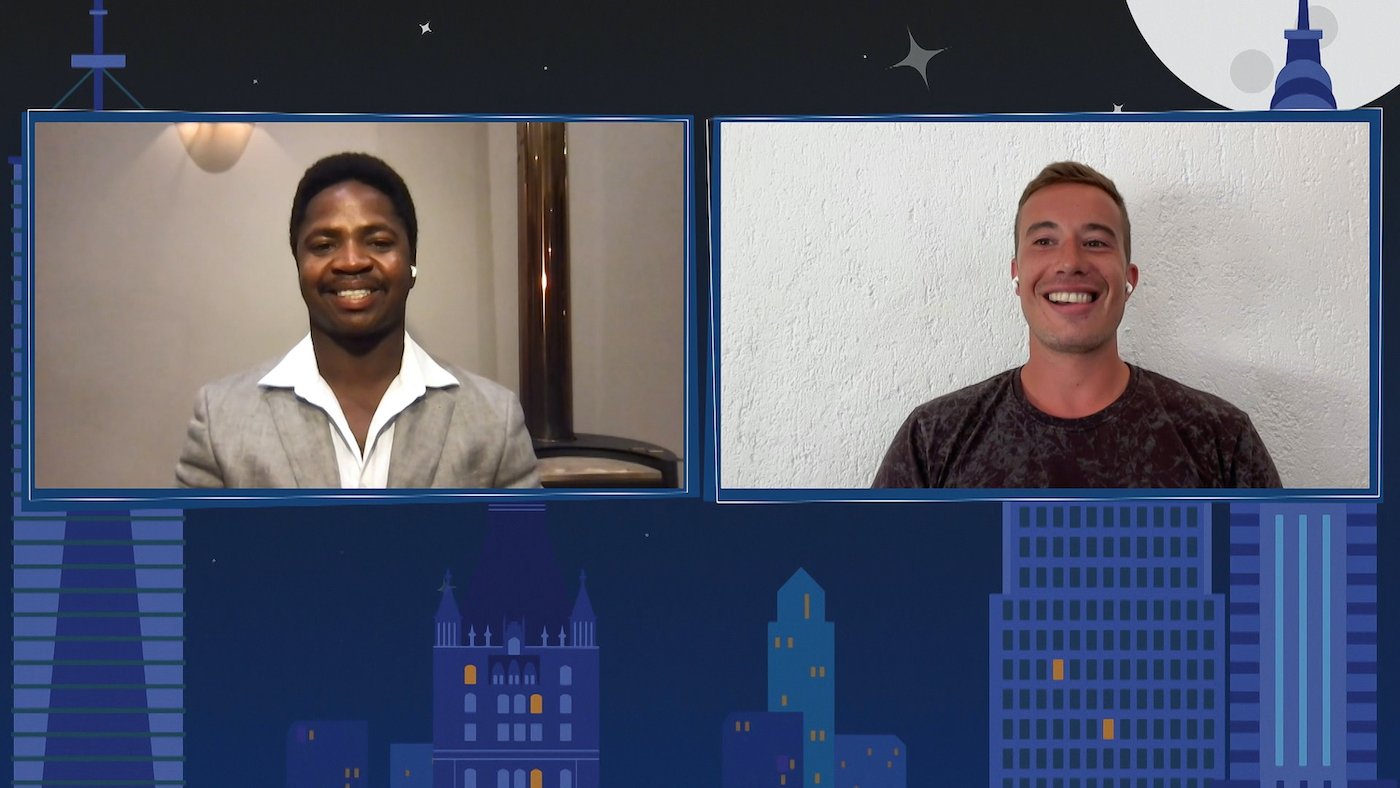 Pascoe had a chuckle when he discussed his injury. "Well!" he laughed. "I think it's safe to say you will see an injury." But he added that viewers also don't see all of the injuries. Pascoe described the areas where the deck crew stored the jet skis and tenders as being an easy place to get hurt.
An awkward bend inside the lazarette provided numerous opportunities for scratches and bruises. "Basically that planed all of our heads multiple times," he described. "Because it's just an awkward angle. And it is that you're a bit dehydrated, you're a bit tired. You're not meant to be rushing, but everything does have to be done with some haste. So it's very quickly. You are just donk, donk, donk. So there's a lot of that and everything else. You are always cutting toes, fingers, everything else."
David Pascoe shares one of the gnarliest injuries he's had
Pascoe shared a photo of a pretty gnarly gash he sustained on his head during the episode when Captain Sandy Yawn came down hard on Malia White for not reporting his leg injury. The injury did not occur on Below Deck Mediterranean but off the show. "This is the result of, what actually, was an amazing session on the hydrofoil," he explained in an Instagram post. "Unfortunately sharp edged carbon fibre is stronger than my head. This happened out to sea, at a location where I had to be dropped by boat as there's no access from land. Knock happened, boat not due for 2 hours, kept foiling."
RELATED: 'Below Deck Mediterranean': Katie Flood Reveals if She Would Work With Chef Mathew Again (Exclusive)
"This also happened during the pandemic, so a hospital visit was out of the question, luckily for me there was someone available that was qualified and I got stitched up sat on the beach, albeit without anesthetic," he added. "Stitches done, helmet on and home I went. I was due to fly back to the UK the following day and I did just that. Head healed, stitches out, life goes on."
How does Mzi Dempers feel about his wipe outs on 'Below Deck Mediterranean'?
While Pascoe and Spencer's injuries leaned toward being a little more serious, Dempers simply did a lot of tumbling on Below Deck Med. He has a good sense of humor about the spills he took during the crew nights out on the town. "I think I led the charge on wipeouts," he said.
RELATED: 'Below Deck Med': Katie Flood Teases Shocking Season 6 Twists – 'Nobody Has Any Idea What's About to Happen' (Exclusive)
But Dempers said spills and an injury can happen when everyone is having fun. "Yeah, I think I think when everybody is sort of confined to one sort of space, things always tend to get really wild and just sort of … not normal," he chuckled.
Below Deck Mediterranean airs on Mondays at 9 pm ET/PT. New episodes will be available on Peacock one week early on Mondays.