Cast of 'Frasier' Reunites via Skype on 'Stars in the House'
Frasier fans rejoice! Not only is there a reboot in the works for the famous Seattle shrink and his friends and family, but the original cast got together via video for a reunion on Stars in the House. Hosted by SiriusXM Broadway's Seth Rudetsky and his husband, producer James Wesley, the online mini-show promotes support for The Actor's Fund due to the impact of the coronavirus crisis.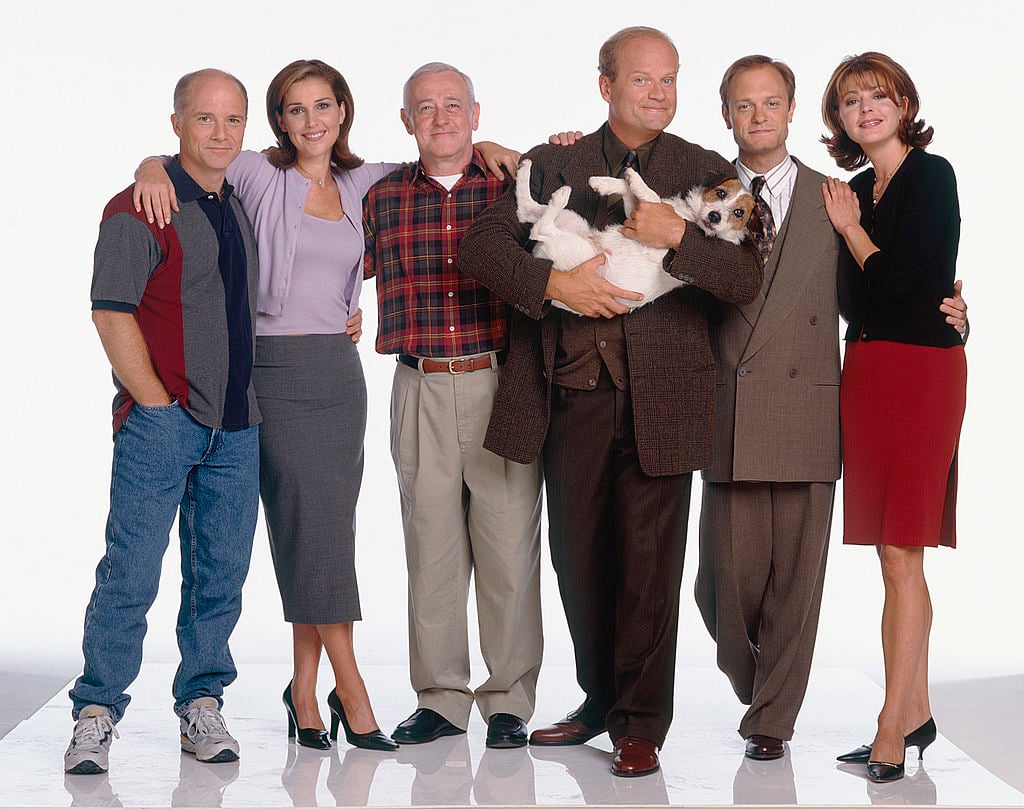 'Frasier' reboot moving forward
NBC's hit sitcom Frasier ran for 11 seasons from 1993 to 2004. A spinoff of the mega popular show Cheers, Frasier received 108 Primetime Emmy Award nominations, with a total of 37 wins. The main cast included Kelsey Grammer as Frasier Crane, David Hyde Pierce as his brother Niles, John Mahoney as their father Martin, Jane Leeves as Daphne, and Peri Gilpin as Roz. Supporting cast members included Dan Butler as Bob 'Bulldog' Briscoe, Bebe Neuwirth as Lilith, Tom McGowan as Kenny, and Harriet Harris as Bebe.
According to ET Canada, the main cast members are on board for the reboot. With Mahoney's death in 2018, the character's absence would be addressed in the show.
"We would need to deal with that within the storytelling, but I'd want everybody back, if they want to come back," Grammer said. "We've hatched the plan, what we think is the right way to go."
No solid date has been set for the Frasier reboot, though rumors are hinting to 2020 or 2021.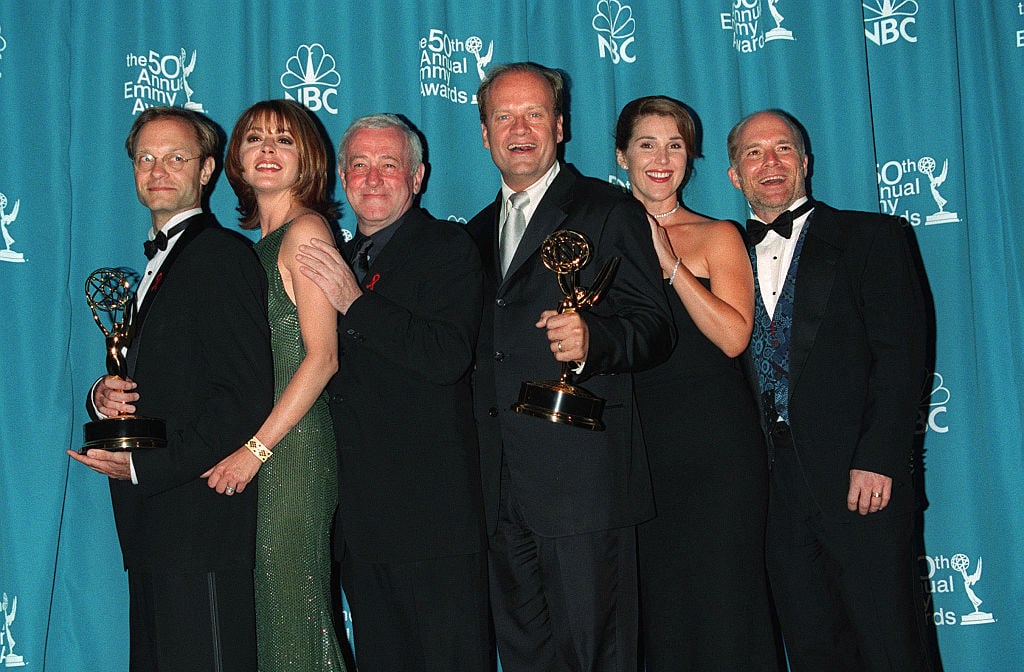 Lots of love with 'Frasier' cast
The Stars in the House episode included the entire main cast with the exception of Mahoney, along with supporting cast members Butler, McGowan, Harris, and Patrick Kerr, who played Noel Shempsky.
The ensemble had nothing but love and praise for each other, recalling fond memories and favorite episodes. Each actor shared their gratitude for being a part of the iconic show. "It was such a family," Leeves said. "It was an amazing experience."
Grammer, who was the title character, got emotional when he spoke of his Frasier co-stars. "The best moments, and I hang on to them, they are fresh always still, there has been a moment when I fell in love with all of you," he said. "Specific to each of you, and then what's so remarkable is that it happened again and again and again. I would sit and think 'Dear God, they're wonderful' and just be completely wrapped in this love that I have to this day."
David Hyde Pierce shares a heartwarming picture
Pierce also sang Grammer's praises for always sharing the spotlight despite being the show's star.
"I think we're all very mindful of the fact that we had someone who was, so to speak, the star, who took such pleasure in the work of everyone else, of us, of the guest stars," Pierce said of Grammer. "There's a lot of people who would say, 'The light is on me. Find what light you can' … You didn't do that because you have such beautiful confidence in your gifts, that you're not worried about having other talented people around you. You encouraged that."
As a testament to the show's closeness and unity that included the writers and producers, Pierce went on to share a picture of Gilpin's mother, Leeves' mother, and Pierce's dad in an episode set at McGinty's Bar, a Frasier landmark.
"All three of them happened to be there in the audience and [casting director] Jeff Greenberg brought them up and stuck them in as extras," Pierce shared, showing the pic on camera. "That's just an example of what a true family the show was."
Though the reboot was mentioned, no details were discussed. Fans of Frasier are sure to enjoy the online reunion while waiting for more news on the reboot!