The Cast of 'The O.C.' Had Attitude Problems Behind the Scenes
The O.C. was one of the most iconic shows of the 2000s. It centered around high schoolers in a wealthy part of Orange County, California. The series was a huge success largely because of the hard work from the cast and crew. However, some of the actors were allegedly not always pleasant to work with.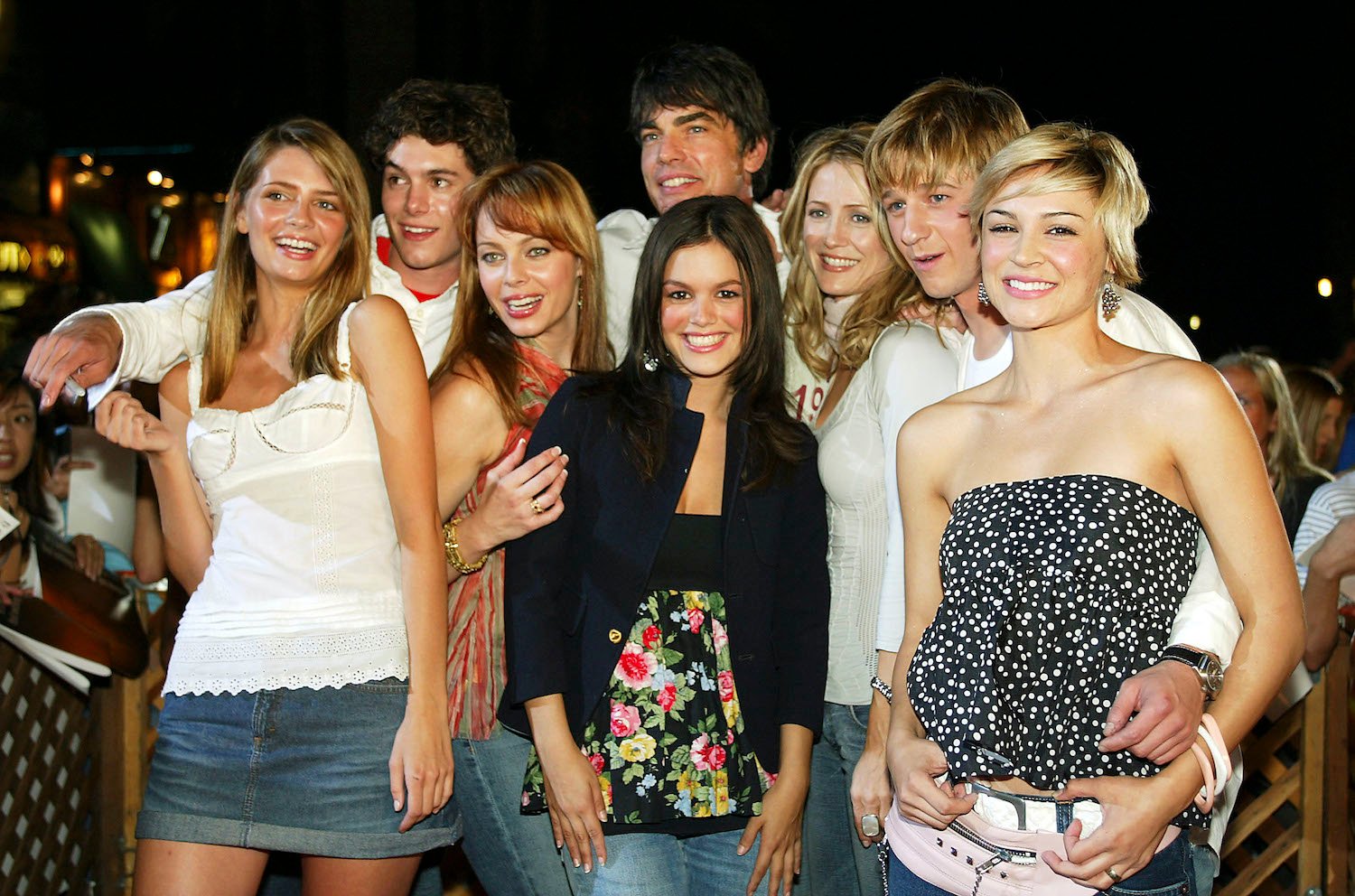 The cast of 'The O.C.' was bad at remembering lines
According to Cam Gigandet, who appeared in seasons three and four as bad boy Kevin Volchok, the cast members of The O.C. did not put effort into remembering their lines.
"Those kids were f***ing miserable," he told Elle. "They were just—they would not remember their lines on purpose. They were young."
The actors were tired of working on the show
RELATED: 4 Things That Make Absolutely No Sense About 'The O.C.'
The O.C. ran for four seasons, though some cast members were already checked out long before the show actually ended.
Tate Donovan, who played Jimmy Cooper and directed one episode in season 3, told Vulture in an interview, "By the time I started to direct, the kids on the show had developed a really bad attitude. They just didn't want to be doing the show anymore. It was pretty tough; they were very tough to work with."
Donovan showed sympathy for the young actors by noting that some of them wanted to do movies but felt The O.C. was holding them back.
"When you achieve a certain amount of success, you want to be doing something else," Donovan said. "I mean, one of them turned to me and said, 'This show is ruining my film career,' and he had never done a film before. You just can't help but sort of think that your life and your career are going to go straight up, up, up. So they were very difficult."
Some cast members did not get along
RELATED: 'The O.C.': The 3 Highest-Rated Episodes Before and After Marissa Cooper's Death, According To IMDb
There were numerous personalities on the set of The O.C., and it seemed some people had trouble getting along with each other.
For example, Gigandet and Ben McKenzie (Ryan Atwood) were not on friendly terms, much like their characters. Gigandet told Elle, "Actually, Ben McKenzie was kind of mean to me. I hadn't done anything at that point and he was a little bit of an a**. But I love him. I think he's a great actor and I love Southland."
For his part, McKenzie has admitted that she was a "jerk" at some point during his career. According to Entertainment Weekly, he believed his behavior came from feeling "guilty" about being famous at a young age.
Additionally, Mischa Barton (Marissa Cooper) and Rachel Bilson (Summer Roberts) were on-screen best friends, but they may not have been super chummy in real life.
In an interview with Elle in 2004, Barton seemed to take digs at Bilson's looks, saying, "She's way more overtly sexual than I am. She is so petite and I am so tall and lanky. I think I'd be scared of having her voluptuousness. I like being understatedly sexy."
However, Bilson sometimes posts about Barton on social media these days, especially when she reminisces about their O.C. days, so it's likely the actors have put their differences behind them.