The Cast of 'This Is Us': Eris Baker Reveals 'The Beginning of a Very Hard Relationship'
Although Eris Baker is one of the younger cast members of This Is Us, she has a lot of insight into the characters' relationships. In a recent interview, 15-year-old Baker revealed "the beginning of a very hard relationship" between Tess and Beth Pearson (Susan Kelechi Watson).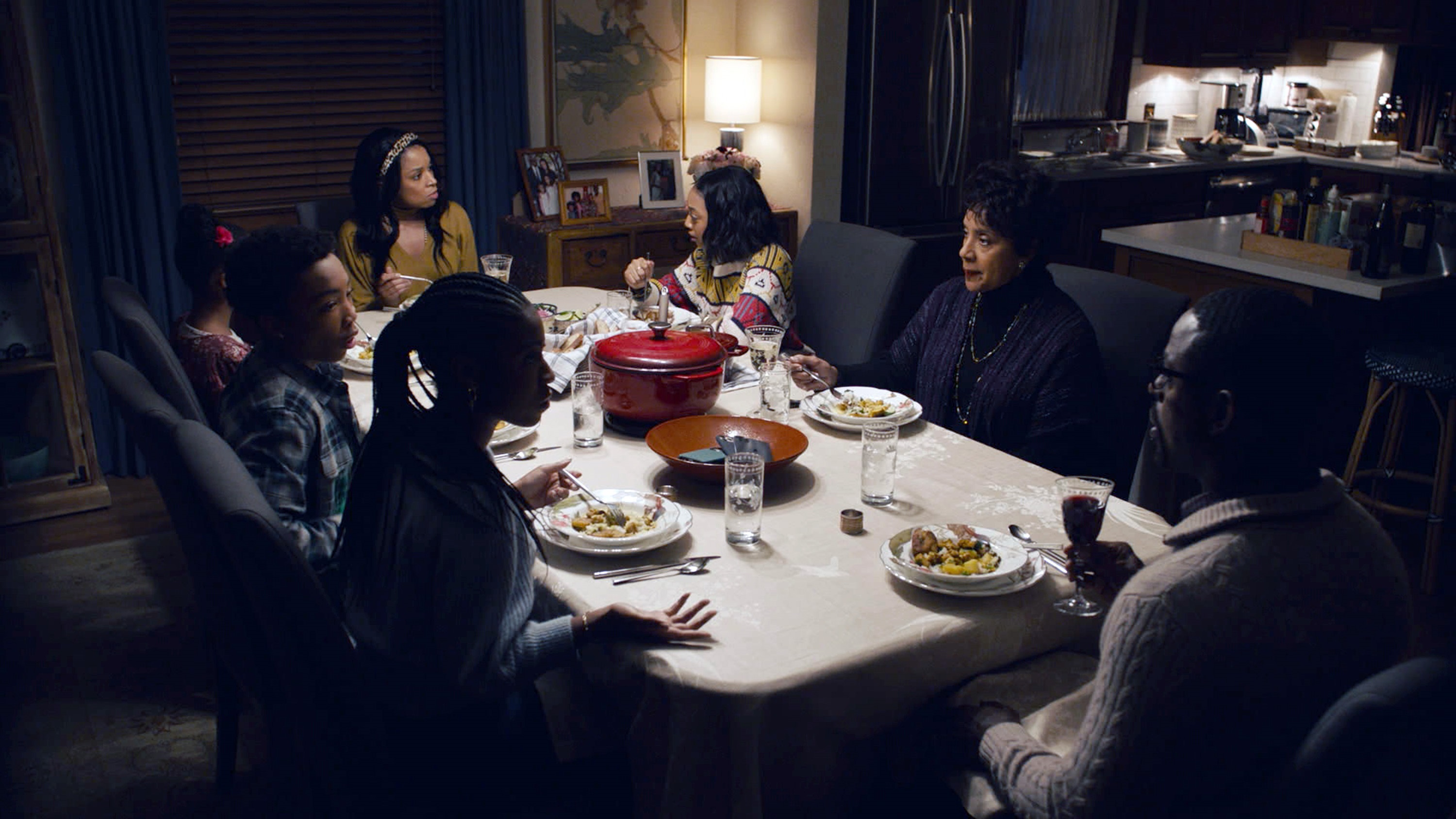 'This Is Us' Season 5 Episode 12 recap between Tess and Beth
On April 6, 2021, the cast of This Is Us returned with season 5, episode 12, "Both Things Can Be True." It opened with Randall Pearson (Sterling K. Brown) asking his wife how she feels about Tess having her friend, Alex, over for the first time. Beth was happy to get to know Alex, who identifies as nonbinary. However, the couple went straight up to Tess's room. 
When Deja (Lyric Ross) wondered why they were allowed to be alone in Tess's room with the door closed, Beth went to investigate. However, when she walked into her daughter's room, the couple was cuddling on the bed together. Tess was offended by the look on her mother's face when she entered the room. 
Beth sent Alex home because of the way Tess called her mother a "psycho." However, Tess told her mother that she doesn't know if they will ever be close again. Despite Beth trying to support her daughter's sexuality, Tess isn't comfortable talking to her about it.
Cast member Eris Baker recalls an essential moment in 'This Is Us' Season 3
When cast member Eris Baker spoke to People, she pointed out the importance of a scene from This Is Us Season 3.
"One thing that stuck out to me is the [season 3] scene with the older version of Tess and the older version of Randall," Baker began. She recalls that Randall said, "'You have to go see your mom,' and Tess was like, 'I don't really want to talk to her.' I think this is the beginning of a very hard relationship they have to go through."
Baker feels that interaction was monumental for Tess and Beth's relationship.
As part of the cast, Baker thinks that Tess 'feels like an outsider' on 'This Is Us'
Baker explained that she understands what Tess is feeling in This Is Us. 
"Tess almost feels like an outsider," Baker told the outlet. "I feel like that's the wrong word. But she is the only gay person in her family. She's the only gay person in that household. They didn't have these problems before Tess came out. They didn't have those conversations or issues when Tess was like Deja and Annie. Of course, Tess is going to have questions like, 'Are they going to love me the same?' or 'Will they have the same relationship?'"
In addition to Tess's feelings, Baker teases something "bigger" on the horizon for the cast of This Is Us.
"That flashforward is so important," Baker added. "Beth is almost a little distant, especially with Tess and them not really talking in the future. The question is: is this the start of that, or is something bigger going to be happening in the future? Or the beginning of the end? I think there are so many questions. I'm excited for you to find out Beth's relationship with everyone because I don't think it only affects Tess."
Viewers might see something happen with Beth that no one expected when This Is Us returns on April 13, 2021.