Casting Robert Downey Jr. as Iron Man Could've Been 'the Biggest Dumpster Fire Ever,' Kevin Feige Says
Kevin Feige, President of Marvel Studios and Chief Creative Officer of Marvel, has admitted casting Robert Downey Jr. as Tony Stark aka Iron Man could've been disastrous. 
Feige made the all-important decision to pick Downey Jr. for the role in 2008's Iron Man. In fact, according to Comicbook.com, the choice of who to choose for the part marked Feige's first major decision is his role at the company. Thankfully, Iron Man proved to be a success, led to a sequel, and ultimately led to the Avengers movie franchise. 
Wanted Tony Stark to be 'a household name'
We all know the move to cast Downey Jr. paid off big time but Feige is the first to admit the situation could've easily turned sour. During a Dec. 2019 panel discussion at the New York Film Academy, Feige reflected on having to make the decision to cast Downey Jr. in the role and what the goals were for the character.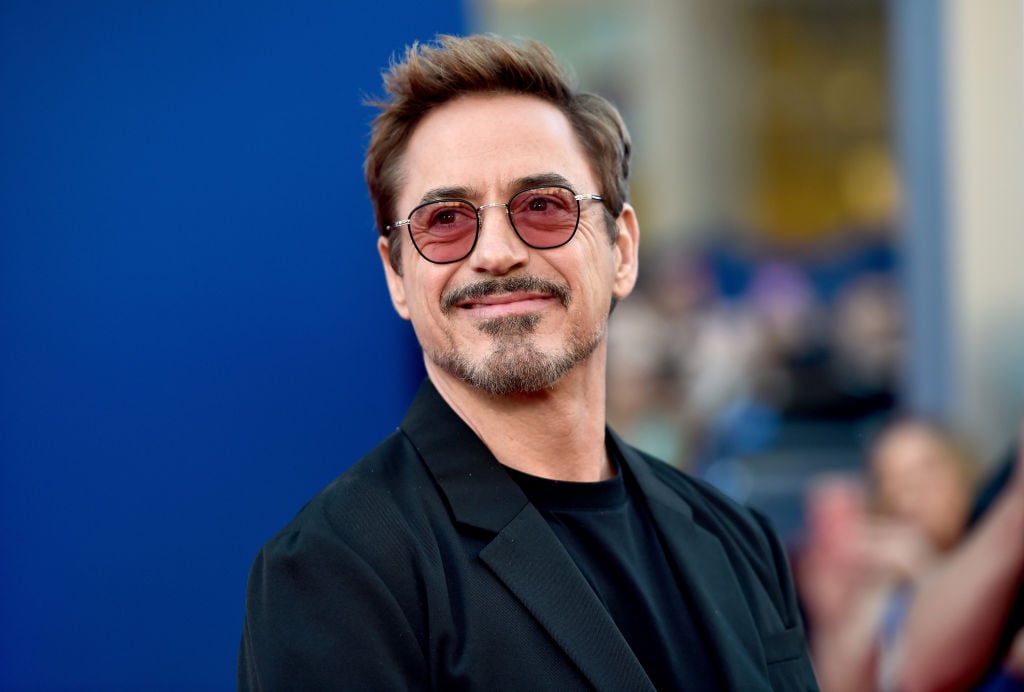 "I remember speaking to the marketing team at Paramount, because Paramount release that [Iron Man], saying that if we did our job, Tony Stark will be as famous as Iron Man; Tony Stark will be as well known and as much of a household name as Iron Man because that's how interesting the character has to be," Feige explained. 
Looking back now, Feige can say with absolute certainty, the goal of making Stark a household name has been achieved.
Possibility of 'biggest dumpster fire ever' made decision 'fun' for Feige
Feige embraced the decision to cast Downey Jr. as Stark and Iron Man with a lot of pressure on him to deliver a successful film. He recalled it being the first thing he did in his role at Marvel Studios. And rather than be crippled with worry, Feige embraced it, knowing there'd be a fine line between success and failure.
"Literally, the first decision I made and was allowed to make and allowed to try to pursue as president of Marvel Studios was casting Robert Downey Jr. and it felt fun to do that because we knew it'd either be great or the biggest dumpster fire ever," he told the audience. "There's very little wiggle room. It ended up being great and I've always said 'No RDJ, no MCU.'"
Not only did Feige take a gamble on Downey Jr. but he risked forfeiting the movie rights to Iron Man, The Hulk, Thor, and Captain America: The First Avenger. The studio needed to raise $525 million to fund the projects and put up the rights to the movies as collateral. 
"The assets were on the line," Feige told Variety in 2012. "It was make-or-break. If the movies hadn't worked, something would have happened and it wouldn't have been good."
Of course, it all worked out in spectacular fashion but a lot had been at stake. 
Downey Jr. denied role multiple times
While Feige and Marvel Studios ultimately cast Downey Jr. as Stark and Iron Man, the Oscar-nominated actor got rejected for the part not once but numerous times before being offered the role.
Downey Jr.'s substance abuse issues which were highly-publicized along with a number of arrests made him a risky choice which is why the studio didn't want him as their lead actor. It's been reported that other major stars such as Tom Cruise were in the running to play Iron Man. 
Now, Downey Jr. and other actors are being considered for Oscars thanks to their performances in Avengers: Endgame. Whatever the opposite of a dumpster fire is, that's what has happened for Feige, Downey Jr., and Marvel Studios.