'Castlevania' Season 3: What Fans Really Think of Lenore
Season 3 of Castlevania put a spotlight on a new character that fans seem to have really taken to. The vampire Lenore (Jessica Brown Findlay) has captivated audiences and left fans craving more from her. Read on to learn what fans are saying about her.
Season 3 of 'Castlevania' introduces fans to Lenore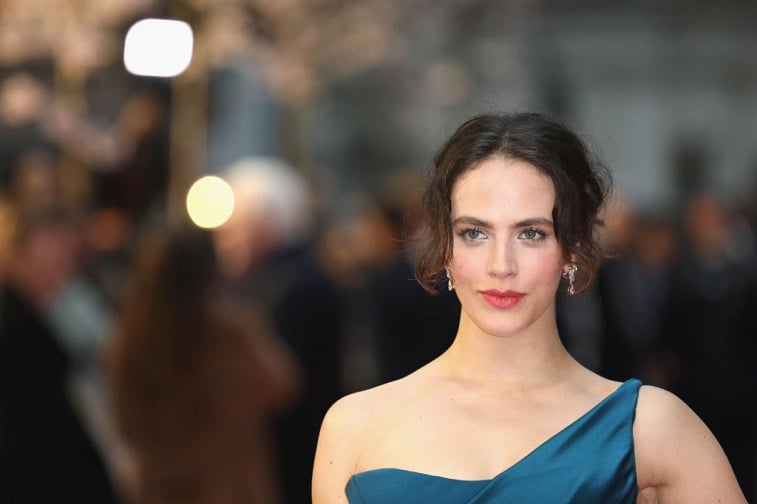 Lenore is one of the vampire sisters Carmilla (Jaime Murray) stays with in Styria. Carmilla returns with a night creature army and a forgemaster capable of creating more named Hector (Theo James). She reunites with Lenore along with Striga (Ivana Milicevic) and Morana (Yasmine Al Massri), completing the vampire sister family.
Each of the sisters is different in their own way, and Lenore is considered the "diplomat" of the group. She's also very beautiful, which helps her out with Hector when she's tasked with bringing him in on their schemes.
Lenore manipulates Hector and together with a magical ring and a vow, Hector is fully controlled by Lenore. She also has identical rings made so her sisters can also control Hector and his night creature army. The creatures will now be loyal to the vampire sisters entirely because they now fully control Hector.
What do fans really think of Lenore?
Fans have a lot of feelings when it comes to Lenore. Many people on Reddit think she's a very attractive vampire, yet some see her evil ways and find her even worse than her vampire sisters. She pretends to care for Hector when in reality she was planning to make him her slave all along.
"I think she's worse than Carmilla in an odd way. Yes she's giving everything Hector would like but he's just a pet like a bird with a broken wing or spider and a splint," a Reddit user explained.
Numerous Reddit users seem to actually like Lenore's character. "I actually like her," someone said.
"Same, I like her as well. She's my new favorite character in this series," another Reddit user agreed.
Lenore seems to be a favorite for many fans of the hit series. "I absolutely love the members of Carmilla's court, but Lenore is by far my favorite," someone explained.
Lenore might be worse than her vampire sisters
But not everyone feels the same way. One user thinks Lenore is worse than her sisters. "She's more twisted and depraved than her sisters, and that's saying something," the fan wrote.
Another fan thinks it's obvious that Lenore is evil, except maybe to Hector. "Well, I don't think there is a single person who thought she wasn't evil… aside from Hector of course. He is kind of dumb," the user explained.
A Reddit user thinks Lenore is worse than her sisters because she hides behind a wall of fake kindness when she has her own evil intentions. "Everyone else is open with their cruelty, but she hides behind a facade of kindness with hers so I'd say she's worse," they explained.
Fans seem to be conflicted about how they feel about Lenore in season 3 of Castlevania. Many viewers consider her evil, while others consider her their favorite character.