'Cats': Seth Rogen Almost Discovered An Explicit Version of the Film
The maligned film adaptation of Cats hit digital VOD on March 17, just in time for the film to sweep the Razzie Awards and for people trapped at home to discover it. The failure of the film became a minor cause celebre in December, with some theaters hosting rowdy screenings for moviegoers to mock like The Rocky Horror Picture Show. Seth Rogen decided to live tweet his viewing while stoned and confined to home on self-isolation and it led to more Cats legend.
Rogen providing a high commentary on Cats would be entertainment enough for one evening. When TV writer Jack Waz replied with some industry gossip, it started a rumor about a cut of the film where the actors playing felines were anatomically correct. Sadly, less than 24 hours after it trended, fans learned the truth about the supposed "butthole cut" of Cats.
Seth Rogen tweeting 'Cats'
Rogen said he never saw the Broadway show, and he enhanced his senses sufficiently before live tweeting. Here are some gems:
The film employed visual effects to turn recognizable actors into felines, with varying degrees of success.
Judi Dench plays a female version of Old Deuteronomy, but one step forward, two steps back.
Rogen also watched some of the bonus features to learn about the cast training to play animals.
Seth Rogen and othes demand to release the butthole cut of 'Cats'!
Jack Waz, who was going to be a writer on Marvel's Hulu animated Howard the Duck series, told Ben Mekler the rumor he heard via the behind the scenes grapevine.
"A VFX producer friend of a friend was hired in November to finish some 400 effects shots in @catsmovie," Waz wrote. "His entire job was to remove CGI buttholes that had been inserted a few months before. Which means that, somewhere out there, there exists a butthole cut of Cats."
Cats notoriously had to replace unfinished visual effects shots after the film was already in theaters. Theaters received a new copy to correct shots such a Judi Dench's human hand. If they experimented with anatomically correct cats, at least they thought better of it before releasing the film on thousands of screens.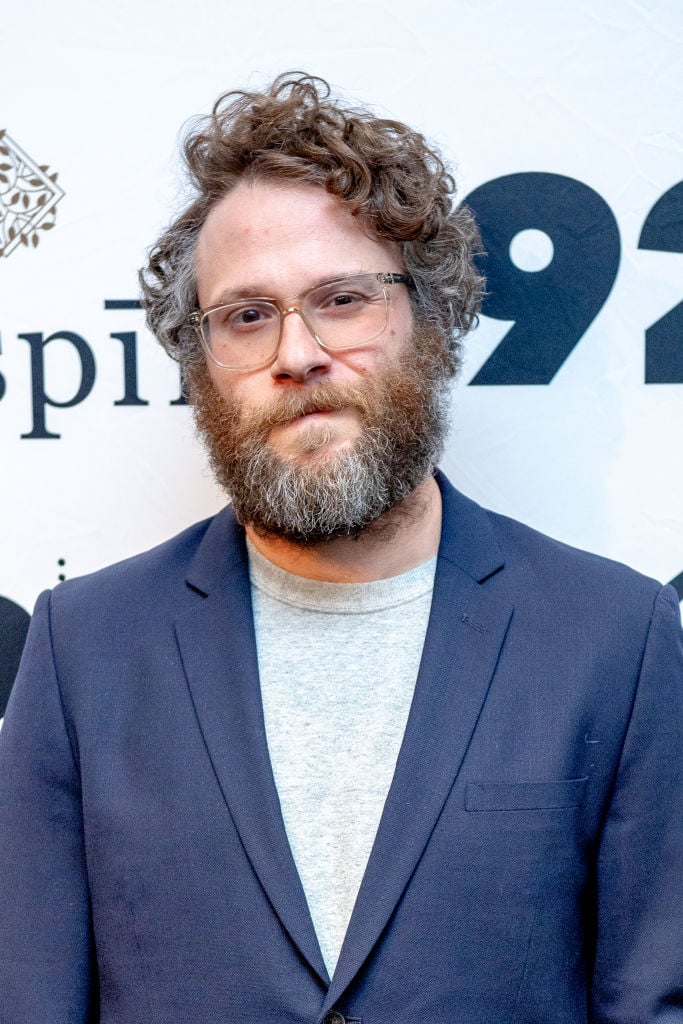 However, the infamy of Cats is now such that fans would prefer to see an even worse version if possible. Rogen and others tweeted #ReleasetheButtholeCut all night.
The truth about the butthole cut
Mekler received word directly from one of the visual effects crew members from Cats. Under the promise of anonymity, he explained how Waz's source might have thought he saw anatomically correct cat rears, but that no such "butthole cut" exists.
"There were never shots of cats with buttholes," the statement read. "Or at least not by design, none that I saw anyway. However, there were a dozen or so shots where the skin and fur sim was groomed or just folded in a way that really REALLY looked like very furry lady genitals and buttholes by accident."
Cats had a PG rating, so there could be no ambiguity that these were family friendly cats.
"The task (as typical with heavy cg shows) falls on 2D to paint out the offending articles where it was brought up and spotted," the statement continued. "Daily reviews were constant awkward discussions of people plucking up the courage to point things out like, 'does that [look] like a fanny to you?'"
So, there's no butt hole cut, but there is a cut with even creepier humanoid cat effects in it.