The Catalina Wine Mixer From 'Step Brothers' Would Cost Up to $200,000
Hollywood's actors and directors get paid the big bucks for a reason. Through entertaining scripts and character arcs, movies are often remembered for their unforgettable and iconic scenes. Crazy Rich Asians and The Great Gatsby are two examples of this.
Though some people wouldn't automatically associate Step Brothers with glamour, one scene was rather luxurious. Let's look back at Step Brothers' legendary Catalina Wine Mixer and how much it cost to make it all happen. 
The talented cast behind the 2008 film 'Step Brothers'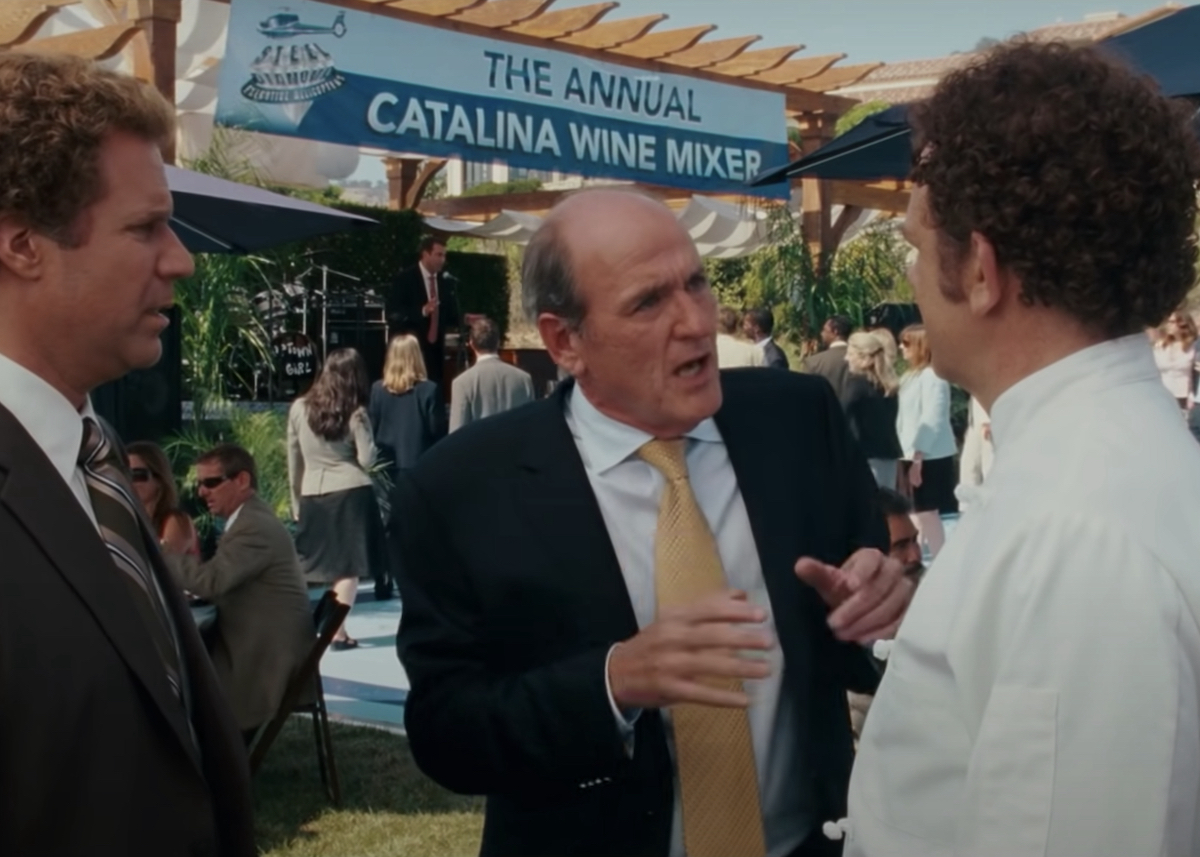 Few films are as popular and funny as Step Brothers. Will Ferrell was cast to play the part of Brennan Huff; John C. Reilly took on the role of his step counterpart, Dale Doback. Talented actors Mary Steenburgen and Richard Jenkins portrayed their parents. 
Adam Scott, Kathryn Hahn, and Gillian Vigman were just a few other secondary cast members who appeared in Step Brothers. It is no wonder the movie received an award for Top Box Office Films.
The Catalina wine mixer from 'Step Brothers' would likely cost around $200,000
Karleen Roy, founder and CEO of The Vanity Group, has expertly put together tons of events for popular celebrities. She definitely knows a thing or two when it comes to pulling off all things bad and boujee. GQ enlisted Roy's help in breaking down some of the most luxurious events to take place on the big screen. 
In the video, Roy discussed Ocean's 8, Meet Joe Black, Office Christmas Party, and, of course, Step Brothers. The 2008 comedy classic joined this elite list due to the unforgettable Catalina Wine Mixer.  
In Step Brothers, Brennan and Dale must adjust when they suddenly find themselves living together and taking on new roles as step-siblings. The script showcased Brennan and Dale's journey as they grow close. 
However, when trouble strikes at home, the adult boys planned the Catalina Wine Mixer as an attempt to get their parents back together. Even though the plan was bold and hysterical, the on-screen event was classy and elegant.
As Roy points out, so much of the beauty stemmed from the landscape itself: the body of water, the green ground, the sunny weather. Even though they didn't need a lot of decorations to make this party pop, the location fees were likely one of the biggest lifts.
Roy also mentions that the nature of the party likely elevated finances. Wine mixers are held as fun ways to sample different varietals of wines. Flights of wine are educational, tasty, and also pricey. Another aspect of the Step Brothers' scene was the music. Even though cover bands can be a bit cheesy, they cost money. 
When all was said and done, Roy estimated that the infamous Catalina Wine Mixer likely cost anywhere from $150,000 to $200,000. Since it is considered to be one of the most famous scenes in the history of comedies, the money was worth it. 
A look back at some of the most memorable and iconic moments from 'Step Brothers'
Of course, the Catalina Wine Mixer was pretty epic, but that was just one of the many well-executed scenes from Step Brothers. Because of the film, Cops and sweat will forever be linked.
From the samurai sword featuring American Idol's Randy Jackson's signature to the infamous scene when Dale and Brennan rearranged their room for "more activities," Step Brothers was jam-packed with unforgettable moments. 
RELATED: 'Don't Look Up': Adam McKay Reveals How 'Step Brothers' and 'The Other Guys' Characters Would Fare During the Movie's Impending Apocalypse