Is Caterina Scorsone's Amelia Leaving 'Grey's Anatomy'?
Though Ellen Pompeo's Meredith Grey is the beating heart of Grey's Anatomy, Amelia (Caterina Scorsone) and Maggie (Kelly McCreary), her sisters, are how she gets by. Following the death of her husband, Derek Shepherd, Meredith has needed support both physically and emotionally in raising her three children. Enter Amelia Shepherd, her sister-in-law, followed by Maggie, her half-sister.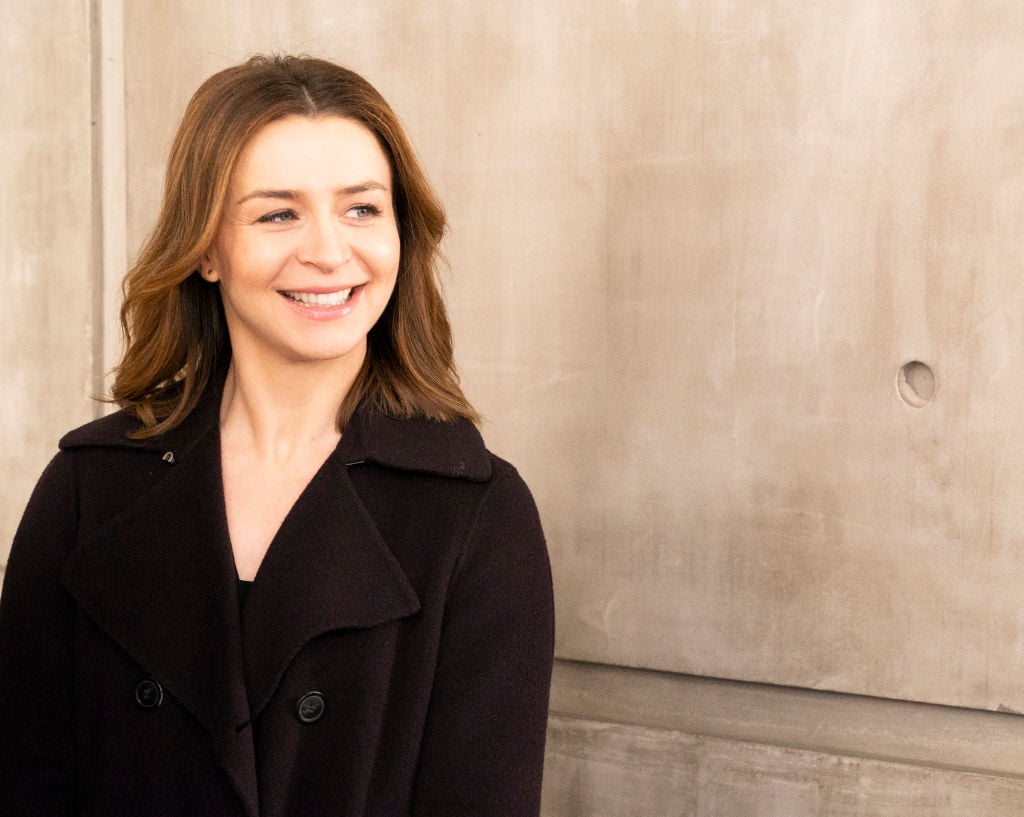 Scorsone played Amelia on the spin-off series Private Practice before bringing her character to Grey's Anatomy, where she has been a main character for several seasons. However, there are now rumors floating around as to whether or not Scorsone is on her way out. After all, this is a show where cast changes are frequent. So is Scorsone leaving the show after Season 15?

What is going on with Amelia now?
The character has been struggling in her relationship with Owen Hunt. The two have been on-again, off-again for some time now, and were even married for a little while. Amelia's brain tumor and feelings about having children have gotten in the way of their happiness, but things were going fairly well for them as they took care of teenage addict Betty and her son, Leo, whom Owen was fostering to adopt.

However, everything came to a head when Betty ran away, then subsequently overdosed. At the same time, her parents showed up and decided to take their child and grandchild home with them. Oh, and Teddy Altman, baby mama to Owen, came back into the picture and is likely sticking around for a while.

Did Amelia and Owen break up?

In the show's record-breaking episode "We Didn't Start the Fire," Amelia grew frustrated with what she called a love circle, not a triangle because the end result is always Owen being with Teddy. Though Teddy is currently dating someone, Owen didn't seem happy about this and started a fight with her new beau at Jackson's party.

Amelia broke up with Owen then, but the now off-again couple was in for a surprise: Jennifer Grey, who played Betty/Britney's mom, and her on-screen husband realized they couldn't deal with both their daughter's addiction and a toddler, so they gave Leo back to Owen. Their scene ended when they said goodbye to Britney and her parents and stood together in the doorway of Owen's house with Leo, wondering what will happen next.

Caterina isn't going anywhere for now

Even before they broke up, fans were worried about Scorsone's future on Grey's Anatomy. However, showrunner Krista Vernoff calls the rumors around Amelia leaving "gossip that has no grounding in reality." The rumors appear to stem from a conversation Amelia had with Link, the new ortho doc, in Episode 14 "I Want a New Drug." They talked about wanting to get away from the turmoil of the hospital and many fans took Amelia's question to mean that she's planning to leave Grey Sloan Memorial.

There's an Amelia-centric episode coming up

Obviously, we have no idea yet if Scorsone is leaving the show, and we likely won't until Season 16 is announced, or possibly even later. However, we do know that we're about to get a lot more of Amelia: An episode was just filmed that focuses entirely on the neurosurgeon and is said to take place outside of the hospital. Is this the episode that plants the seed for exit or is it just a way to get to know the character better? We'll have to wait until Episode 22 to air in April to find out.