Catfish: The TV Show's Nev Schulman Crushed Half Marathon Race Time – Reveals How He Gets Past the Wall [Exclusive]
'Catfish: The TV Show' host and producer Nev Schulman just ran the RBC Brooklyn Half Marathon and shared what he experienced during the race.
MTV's Catfish: The TV Show host and producer Nev Schulman banks serious miles flying around the country to help people uncover the truth behind an online romance. But when he's not on the case for Catfish, he's lacing up his favorite pair of running shoes and logging miles on the road.
Schulman recently ran the RBC Brooklyn Half Marathon and locked in a half marathon time of 1:28:45. He described how he prepared for the race, when race jitters hit and what he does to push beyond the runner's "wall."
Schulman told Showbiz Cheat Sheet he went out to dinner the night before the race. "I had some pasta, I had some fish," he recalled. "I had a buffalo chicken lollipop. Which was delicious, but one was enough. Also, I'm not someone that really monitors what I eat. But race day, obviously, I'll be a little bit more careful and not eat too much in the morning and, obviously do my best to stay hydrated."
The butterflies start on the way to the race for Nev Schulman from 'Catfish'
Most runners encounter a little pre-race anxiety and Schulman's stems from concerns about getting to the race on time. "I usually get the butterflies on the way to the race. I always feel like, oh, my God, did I leave on time?" he said. "Am I going to be late or if I have my bib or not? Where am I gonna park and or get off the bike? Like, I always stress right before, like the 45 minutes leading up to it."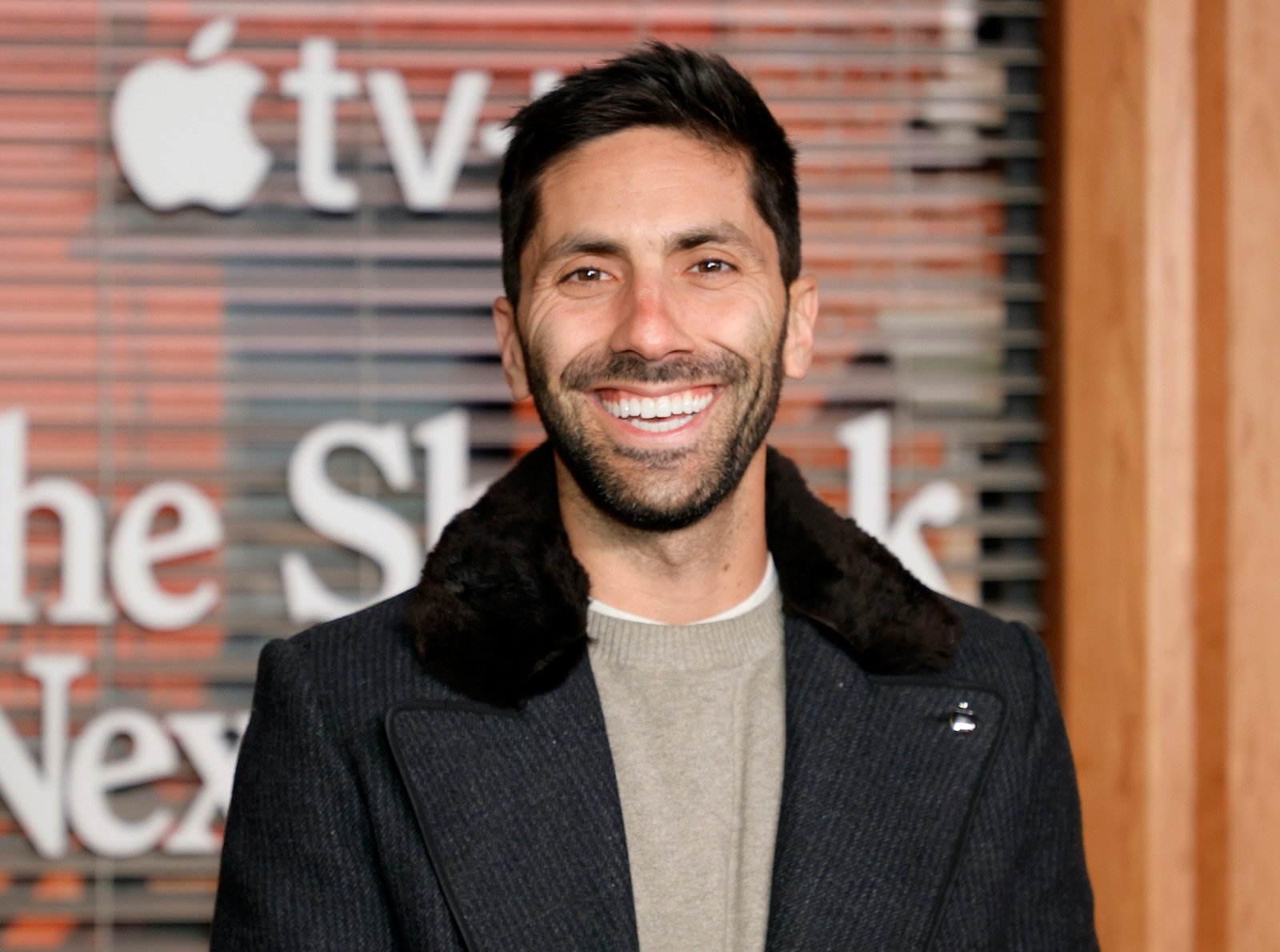 But once he arrives and gets in place, Schulman relaxes and has fun. "That's my zen, happy place. I just wanna chill out, and I actually find myself generally holding back in terms of, like, trying to hype people up. Most of the time, bigger, longer races, people pretty much keep to themselves and they don't often interact or cheer each other on. I'm always inclined to try and hype people up or to chat. So I have to sort of always monitor my extroverted intentions or instincts and just sort of focus on running."
Nev Schulman had a few mental hurdles to overcome during the race
For a half marathon, Schulman said he hits his stride around mile 5. But he had a few tough moments during this race. "On any run that I go on, I don't really warm up and start feeling good until mile 4 or 5," he said.
"But then like today at mile 8, I really hit … not the wall," he recalled. "But I had a dark mental moment where you kind of just feel like, I don't want to change my pace. I want to keep this going. But it's getting really hard. And what am I even doing? Why does this matter? Who cares? I can just stop and get it over now."
"So you gotta push through that," he said. "And then you kind of feel like, OK, cool, I got through that. So even though it's still just as hard and I'm not really having fun, I know I can do this. And then at mile 11 I kind of hit that again. And honestly, the last half mile for me was tough. I really started getting a little wobbly, but I pushed through. And that's the reward. I mean going further and faster than your body, your brain wants you to. So it ended up being a great, great run."
Nev reveals how he breaks through the 'runner's wall'
Schulman said as someone who typically runs in the city, he doesn't listen to music to keep him motivated during a run. So what does he do?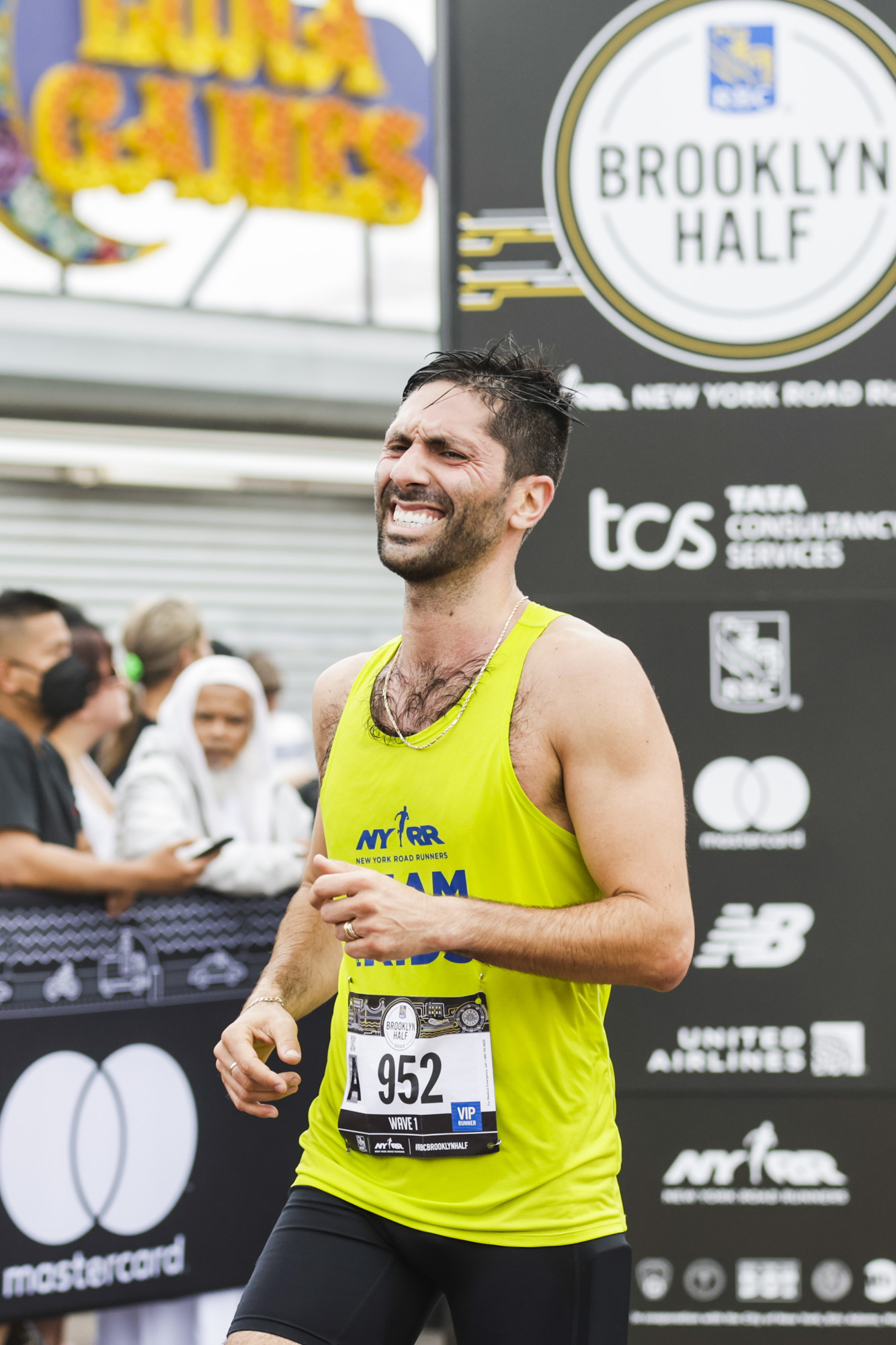 "The temptation, if nothing else, is to just slow down," he said. "And you sort of think that I could just slow down now and just back off and, it'll take me a little bit longer to run. But that thought very quickly I think for me gets replaced by like, if you slow down, when it feels like you might need to, you're never going to get faster."
"That's the exact moment when you need to not slow down," Schulman shared. "And so I try to hype myself up and say, this is the test moment. This is the crucial opportunity to excel and keep it going. If you slow down now, you'll probably keep slowing down. You won't pick up the pace again and you'll just feel bad about it. So, you've come this far, just keep going. And, I focus on my breathing and I try to kind of check in with myself. But, it's a weird sort of meditation and self-reflection whenever you're on any run. But especially when you get to those moments where your brain starts to fight your body."