Cazzie David Says 1 Ariana Grande and Pete Davidson Instagram Post Was 'Too Ironic To Make a Joke About'
Cazzie David's collection of essay reveals new details about her reaction to Ariana Grande and Pete Davidson's relationship.
When singer Ariana Grande and Saturday Night Live comedian Pete Davidson became a couple, the internet had many opinions. As they flooded social media with their affection for one another, Davidson's ex-girlfriend, Cazzie David, developed thoughts of her own on one particular image, which she shared in 2020.
Ariana Grande and Pete Davidson began dating in May 2018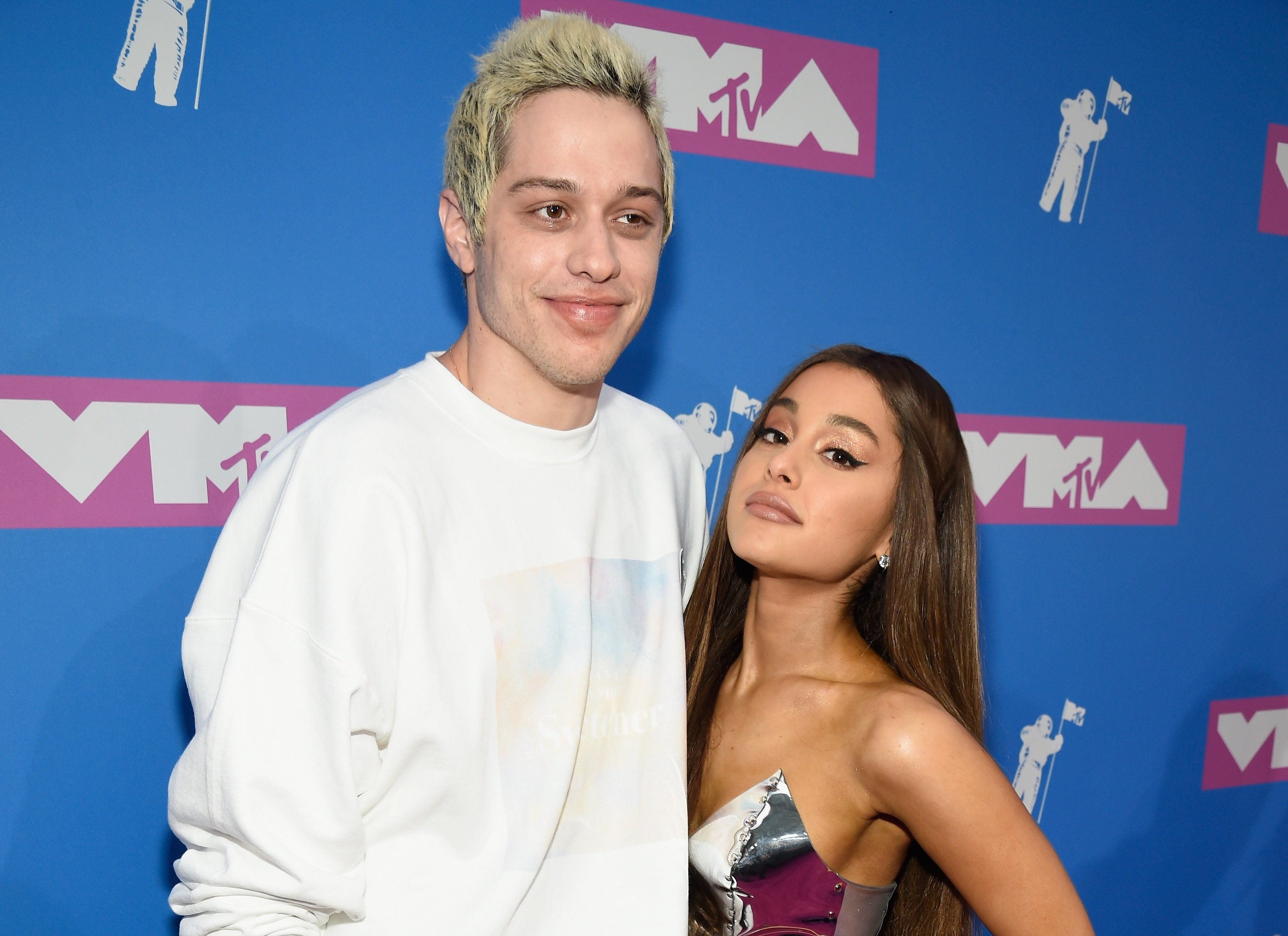 Grande and Davidson began dating in May 2018. The pair began to share photos of one another on their respective Instagram accounts, including numerous Instagram Stories. Shortly after news broke of their relationship, Grande was spotted with a ring on her finger. They confirmed their engagement in June 2018.
For the next several months, one was rarely spoken about without the other. Davidson filmed Big Time Adolescence, while Grande promoted her fourth studio album, Sweetener. After a four-month engagement, Grande and Davidson broke up in October 2018. Grande later deemed their relationship "an amazing distraction."
Their relationship began shortly after Davidson's with Cazzie David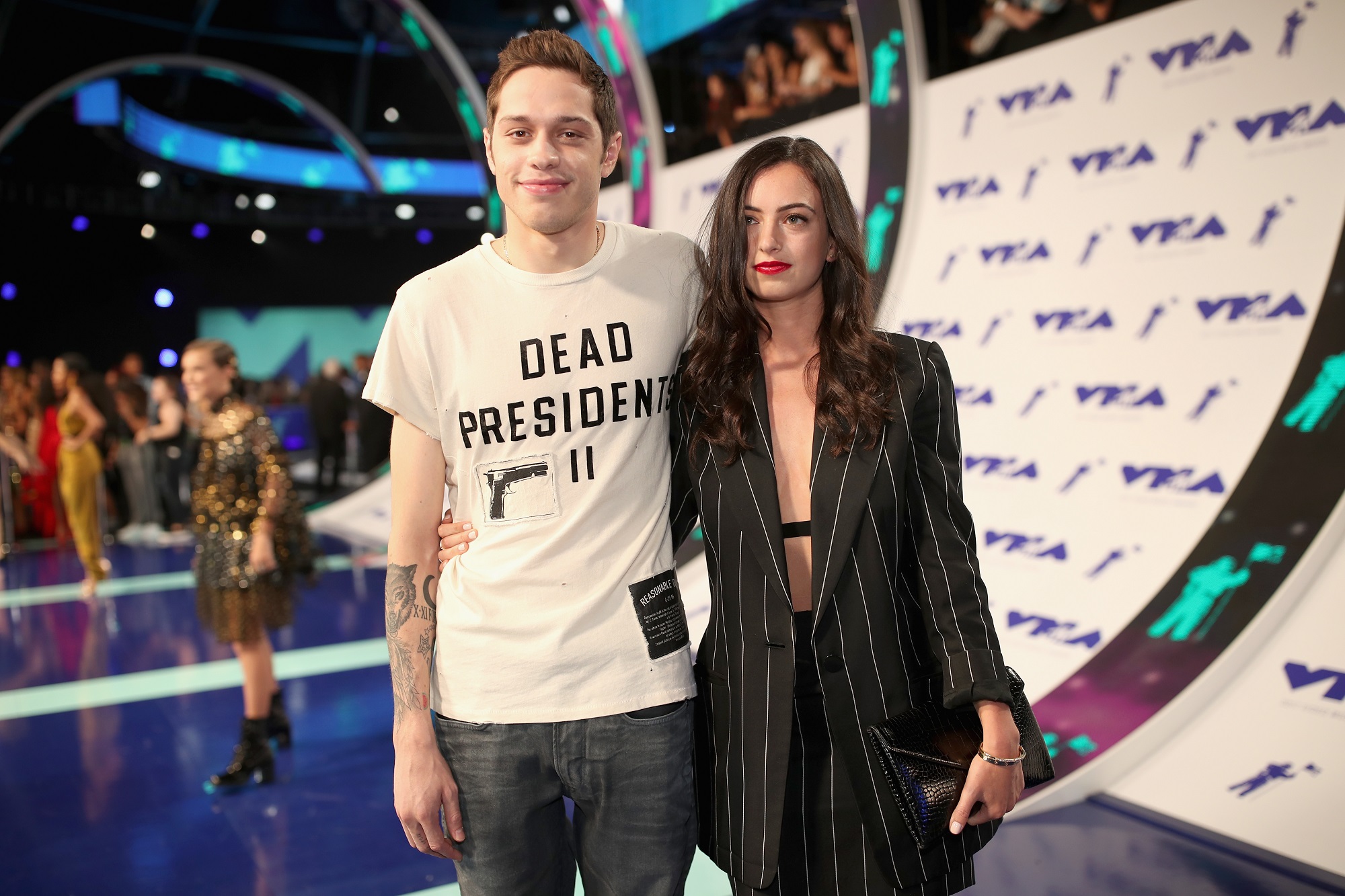 Not only was Davidson and Grande's courtship a whirlwind from start to finish, but for both, it came in the wake of serious long-term relationships. When they got together, Grande had recently split from rapper Mac Miller, who she began dating in 2016. Davidson was fresh off his two-year relationship with David.
Given the media reports at the time, it was clear that Davidson and David had not been broken up for very long when he began seeing Grande. But it was unclear exactly how short the time frame was. That is, until David released her collection of essays, No One Asked For This. In it, she confirms they had been apart just one day.
David was shocked by 1 Instagram photo
David knew that Davidson and Grande were together from Instagram Stories and comments they left on one another's posts. But Davidson's first official grid shot with Grande — in which they're wearing Harry Potter memorabilia — was a surprise to David for one notable reason.
The author wrote that she and Davidson had gone on their first date at the Universal Studios theme park — just like he and Grande. "There, we bought the same matching sweatshirts they wore in the photo, except mine was Ravenclaw and hers was Slytherin, which is too ironic to make a joke about," she wrote (via E! News).
Another also delivered the same sentiment
The respective parties' Hogwarts houses notwithstanding, David took issue with another photo Davidson shared. Though this one didn't have Grande in it, the implication was clear to the author. Davidson was wearing a hair tie around his wrist — something he had done when they were together.
"He used to always take my hair ties off my arm and put them on so he could 'wear a piece of' me," David noted. "I felt like I was being terrorized." She wrote that she thought, "Was he just repeating everything I'd thought had made our relationship special with someone else one day later?"