CBS Slammed For Their Shows About Law Enforcement After Releasing A Statement On Racism
As communities around the world protest injustice, major corporations are forced to face the role their businesses have played in systemic racism. The CBS Entertainment Group, a division of Viacom, recently issued a statement on Twitter regarding their stance on the Black Lives Matter movement.
Despite the good intentions of CBS, thousands of fans pointed out the glaring discrepancies of the shows that are aired on the popular network. People took to Twitter to point out that CBS shows focusing on law enforcement often include examples of police brutality. Many noted that the police are depicted as heroes, and others went as far as to say the shows are propaganda.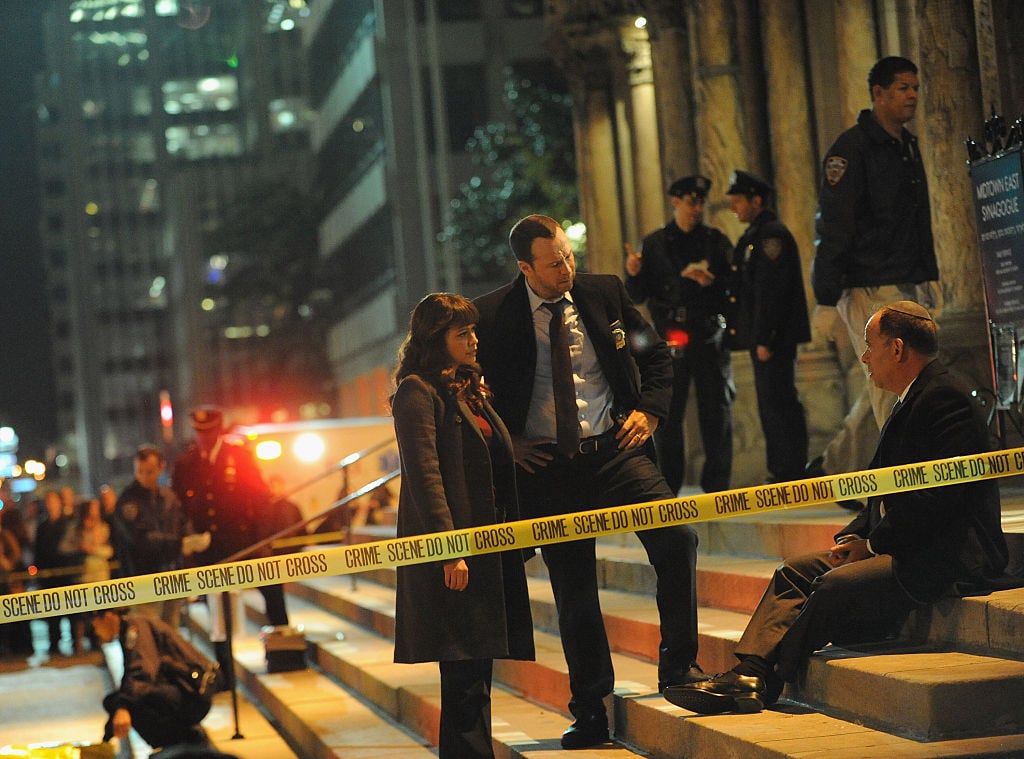 Most popular shows on CBS
For the past 12 years, CBS has been "America's Most Watched Network." They have gained the number one spot among primetime, daytime, and late-night viewers for the fourth consecutive year. 
The broadcast giant recently released the primetime television lineup for 2020-2021. The network's program leader, NCIS, is returning for its 18th season. Other popular shows include 60 Minutes, Young Sheldon, The Amazing Race, and FBI: Most Wanted.
Black Lives Matter
After endless days of riots and protests across the country, CBS posted a statement on Twitter that said, "We condemn all acts of racism, discrimination, and senseless acts of violence."
CBS also aired an 8-minute, 46-second video, marking the amount of time that Floyd was held down under the police officer's knee. According to Deadline, Chris McCarthy of ViacomCBS stated, "The time will not only serve as a tribute to Floyd but as a tribute to all those who have been victims of racism."
One fan Tweeted that CBS is known as the "All Cops Are Good" network or the "Cop Broadcasting Station." Many people were also angered by the use of the Los Angeles CBS studio lot, asking "Why did you allow cops to use your studio lot to armor up their militarized weapons to attack peaceful protesters yesterday?"
In response to the "I Can't Breathe" video that aired on Nickelodeon, CBS received an equally negative response by parents of young children that were tuned in to the Viacom owned Nickelodeon channel. They claim they were horrified to see a black screen with sounds of breathing for close to nine minutes, as their children wondered where SpongeBob went.
CBS shows that are being targeted as propaganda
More than one-third of the shows on CBS this coming season include crime dramas. Some refer to it as the "Crimetime Primetime Lineup."
The riots surrounding Floyd's untimely death, has raised the question, "Is it time for cop TV shows to be canceled for good?" Nielsen ratings revealed that three of the top five dramas on TV in 2019-20 were cop shows that depict police in a mostly positive light, according to USA Today.
CBS front-runner NCIS is the most-watched series with 15.3 million viewers per episode. Viewers recently called for a boycott of NCIS: New Orleans because of the use of liberal propaganda against the government in an episode depicting ICE and deportation, as reported by Newsbreak.
After a 10-year run, Hawaii Five-O is going off the air. The show was regularly accused of promoting agendas. In 2011, they were addressed with concerns of promoting military recruitment. In 2016, the show caught flack for supporting anti-gun ideals.
CBS shows that make heroes out of the police, sometimes depicting unnecessary brutality include Blue Bloods, Criminal Minds, FBI: Most Wanted, S.W.A.T., Magnum P.I., and CSI.
The future of primetime crime dramas
As the protests continue around the country, fictional television cops are coming under fire. Television networks are being accused of making light of situations that are at the center of the ongoing unrest, creating a false narrative of what police are about. Stories that depict black people as the criminals, and the police as the heroes, are becoming very unpopular right now.
The producers of NBC's popular crime drama, Brooklyn Nine-Nine, made a $100,000 donation to The National Bail Fund Network. They stated that they, "condemn the murder of George Floyd and support the many people who are protesting police brutality nationally."
Cops was cancelled amid the protests, after 32 seasons, and shortly after, A&E's Live P.D. followed suit, according to Deadline. CBS may have to follow suit and make changes to their writing style to keep fans tuned in to these controversial programs.