'CBS This Morning's' Gayle King Just Interviewed This Music Icon
Which music icon did "CBS This Morning's" Gayle King just interview?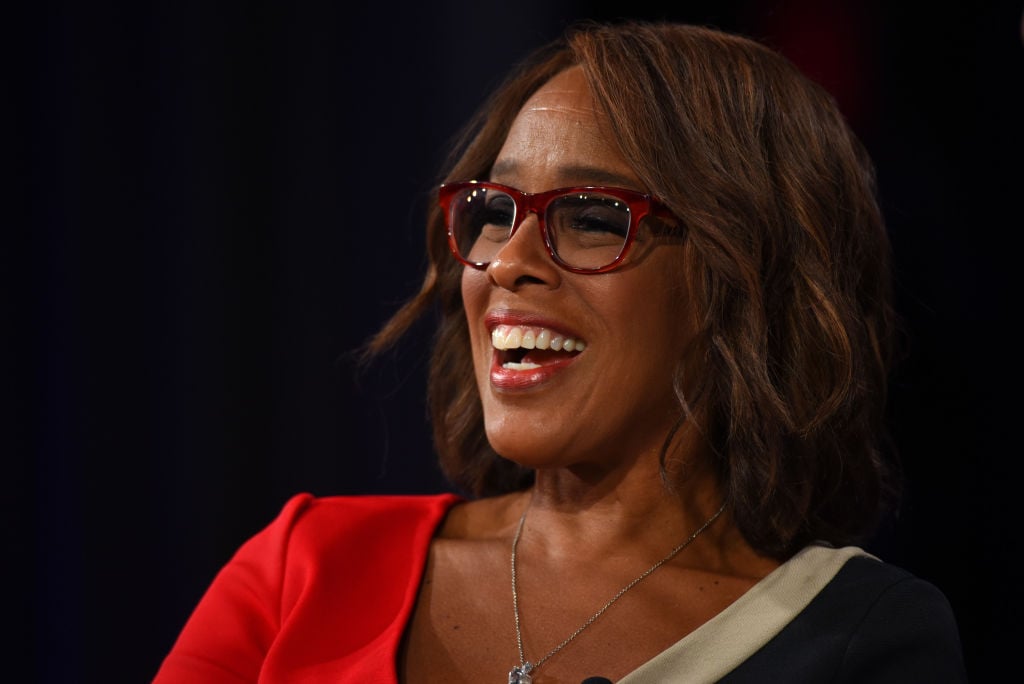 'CBS This Morning's' Gayle King is on a roll. Still in the spotlight for her groundbreaking interview with singer R. Kelly, who was accused of sexual assault, and now heading the news desk of the network's daily morning program, King recently sat down to talk to a music icon. The singer rarely gives interviews, but she made an exception for the one and only King.
She's simply the best
Known for her distinct voice and killer dance moves, Tina Turner has wowed the music industry throughout her five-decade career, selling more than 200 million records, according to CBS News.
Fans were given the opportunity to get a glimpse into Turner's private life through the 1993 Oscar-nominated film What's Love Got to Do With It, which showcased her rise to fame and also the abuse she suffered at the hands of her husband, Ike Turner.
New book, new home, new husband
Turner is now 79 and is a citizen of Switzerland. Her recent memoir, "My Love Story," shares how she met Erwin Bach, a German record executive, in 1986. The two married six years ago – he is 16 years her junior.
She considered her marriage to Bach "the first time that I got married, as far as I was concerned. When Ike asked me to marry him, I knew it was for a reason. But I had to say yes… or it was gonna be a fight. And so then, when we drove to marry, that wasn't my idea of my wedding."
How she started
Turner, whose real name is Anna Mae Bullock, met her first husband in a St. Louis nightclub. "I thought he was the ugliest person I'd ever seen. I've never seen anybody that skinny!" she said of Ike. "But he had a presence. And then I watched him when he got on stage and he started. I thought, 'Oh, wow, I wanna sing with that band!'"
When she had a chance with a record label, Ike made her change her name. "He just came home from the record company. He said, 'Here's the record.' And I said, 'Who's Tina?' He said, 'You're Tina!' And I said, "Tina? Tina Turner?' It was really hard to say in the beginning. That is when he took over the money, the name, the whole control," Turner said.
The Ike & Tina Turner Revue was a hit. Turner set herself apart from other female singers using another one of her talents. "I was the only one that danced," she told CBS News. "And I remember Little Richard said, 'Tina dances, you know, it's hard for us to compete with her!' Because I always did the Twist, I always danced onstage."
During the couples rise to success, Ike began abusing Turner physically and verbally. "He was cruel because he depended on me," she said. "He didn't like that he had had to depend on me. And I didn't want to start a fight because it was always a black eye, a broken nose, a busted lip, a rib."
King asked Turner about when she started to fight back. "I felt that I've had enough, just enough, enough. Now it's time to go out the door. I had nothing. I had absolutely nothing. 36 cents, that was all," she told King.
When Turner broke free from Ike, she had to start over, according to CBS. "I didn't think about the singing at all," Turner said. "First of all, I was thinking about where I was gonna lay my head, so to speak. And then I was just enjoying the freedom of not being in that environment."
Soon after, her song "What's Love Got to do With It" became a major hit, going all the way to number one. As CBS News noted, Turner performed her last tour in 2007. She told King, "I got on that plane, Gayle, I took a deep breath and I said, 'It's over.' I really felt like it's over. And I'm glad it's over. And I went home."
Some tough times
Since Turner retired in 2007, she has endured some tragic times. Her son, Craig, took his own life last July, according to CBS News. "I think Craig was lonely, that's what I think really got him more than anything else. I have pictures all around of him smiling, and I think I'm sensing that he's in a good place. I really do," Turner told King.
Turner has also dealt with some major health issues, including a stroke, intestinal cancer and kidney failure. Her husband Erwin gave Turner one of his kidneys.
Now, Turner is content. "I have everything," she told King. "When I sit at the Lake Zurich in the house that I have, I am so serene. No problems. I had a very hard life. But I didn't put blame on anything or anyone. I got through it, I lived through it with no blame. And I'm a happy person."