'CBS This Morning's' Gayle King: What She Says About Her Infamous R. Kelly Interview and the Ousted Charlie Rose
"CBS This Morning's" Gayle King speaks on Charlie Rose and R. Kelly interview!
For years Gayle King has been known as Oprah's BFF, but those days are SO over. The two network powerhouses are still diehard besties, but today King's name stands on its own, more than earning her recent title as the lead anchor of CBS This Morning.
After a highly-publicized tumultuous overhaul at CBS, King's strong presence is bringing calm and credibility to the network. She recently spoke about her recent landmark interview with singer R. Kelly and the shakeup at CBS.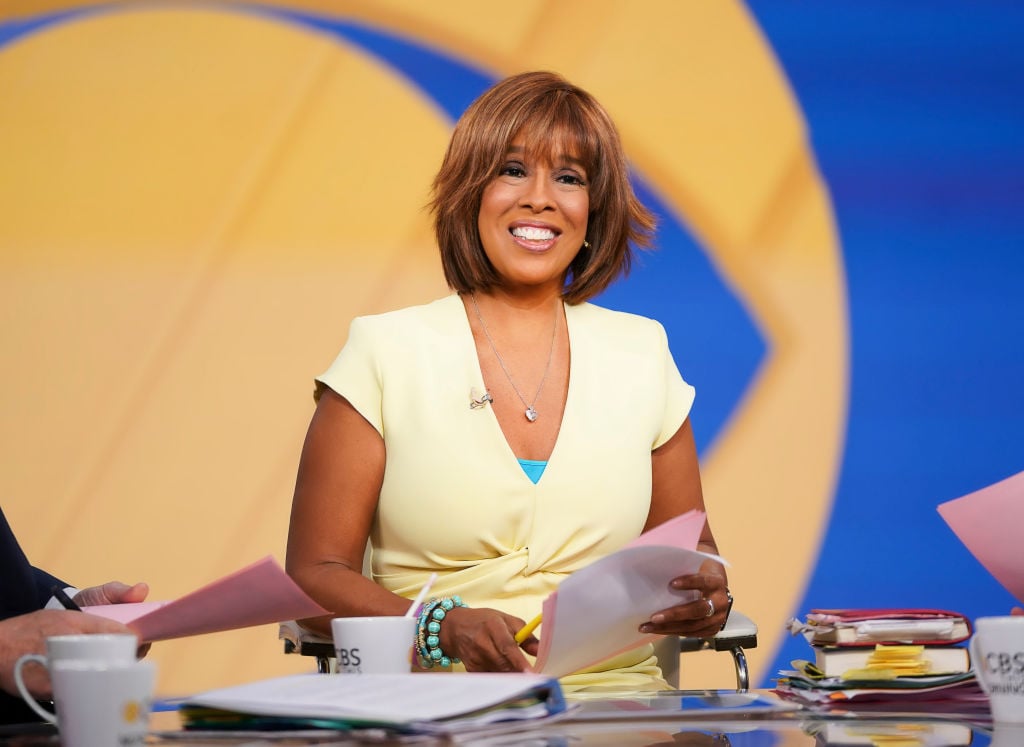 Does she still speak to Charlie Rose?
The #MeToo movement was taking down plenty of Hollywood heavy hitters, and it was also sweeping network news. In November 2017, then co-host of CBS This Morning and renowned journalist Charlie Rose was fired after eight women accused him of sexual misconduct, according to the Washington Post.
Despite the high-profile fall from grace, King remains friends with Rose, telling the Washington Post, "I don't believe that you abandon your friends. You have people that have done far more heinous things that are forgiven. But comeback doesn't mean that you get to come back to doing what you were doing before." When asked if she had seen Rose recently, King told the Hollywood Reporter, "Charlie is not on my you're-dead-to-me list. I saw him about a month ago."
The ousting of Rose was shortly followed by the expulsion of 60 minutes executive producer Jeff Fager and Chairman and CEO of CBS Les Moonves, subjecting CBS to a slew of negative press. King chose to keep moving forward, saying to the Hollywood Reporter, "My morale was never in the toilet. I knew that, 'Houston, we have a problem.' But that didn't consume me. I just thought, 'What can we do to make this right?'"
'Robert … Robert …'
Everyone from celebrities and late-night talk show hosts to esteemed fellow journalists was repeating King's now infamous gentle reprimand of "Robert… Robert…," when accused singer R. Kelly was throwing a full-blown tantrum during King's groundbreaking interview this past March. The musician had been charged with multiple counts of sexual assault and agreed to speak to King, where he had an emotional meltdown during King's questioning. King's calm and steady demeanor was heralded by viewers and colleagues.
"If there was a thought bubble, it'd be like, 'Okay, you have to sit here and wait until he's done with whatever he's doing,'" King recalled to the Washington Post. "My sole motivation at that point was, 'Please don't let him leave. Please don't let him leave. Please don't let him leave.' I really did believe it was a breakdown; he was so angry. He went from zero to a two to a six to an eight to a 12. All right before my eyes."
Through it all, King held her ground and kept her cool. "I think people were surprised that in that moment I didn't run out of the room or I didn't say, 'Hey, don't do that.' I really did just let him be," King told the Washington Post. "The fact that I just sat there, I think it was very surprising to people. It was a game-changer."
Her phenomenal handling of the explosive situation was no surprise to her BFF. "[R. Kelly] was a very telling and seminal moment for people to see her in a way that she hadn't been seen," Oprah Winfrey told the Hollywood Reporter. "But I will tell you, absolutely nothing about her ability to handle that interview surprised me. Because I had seen her do that in many other circumstances."
A flood of offers
The timing of the R. Kelly interview couldn't have been better for King, who's two-year deal with CBS was going to expire within the year. Her sit-down with Kelly went viral, and King started getting offers from other strong news networks including CNN and ABC News, according to the Hollywood Reporter.
"It's not like I planned it — like, 'I'm in contract negotiations, I need to try to do something here,' " King said in the article. "It didn't work like that. But I am not naive. It couldn't have come at a better time for me. It's just one of those things."
King was offered a new deal from CBS worth $11 million annually, doubling her previous pay, as noted by the Hollywood Reporter. "I feel a lot of privilege," King said in the article. "I am now a part of that history. Let's see what we do."