Why Cece Winans Could Never Sing Whitney Houston's 'Saving All My Love For You'
Whitney Houston has a song for just about every occasion. Whether a person is going through heartbreak, or wants to dance, there's a Houston song that fits the mood perfectly. But Houston's longtime friend Cece Winans admits she has to refrain from singing certain songs of Houston because of the lyrical content. Winans is a gospel singer.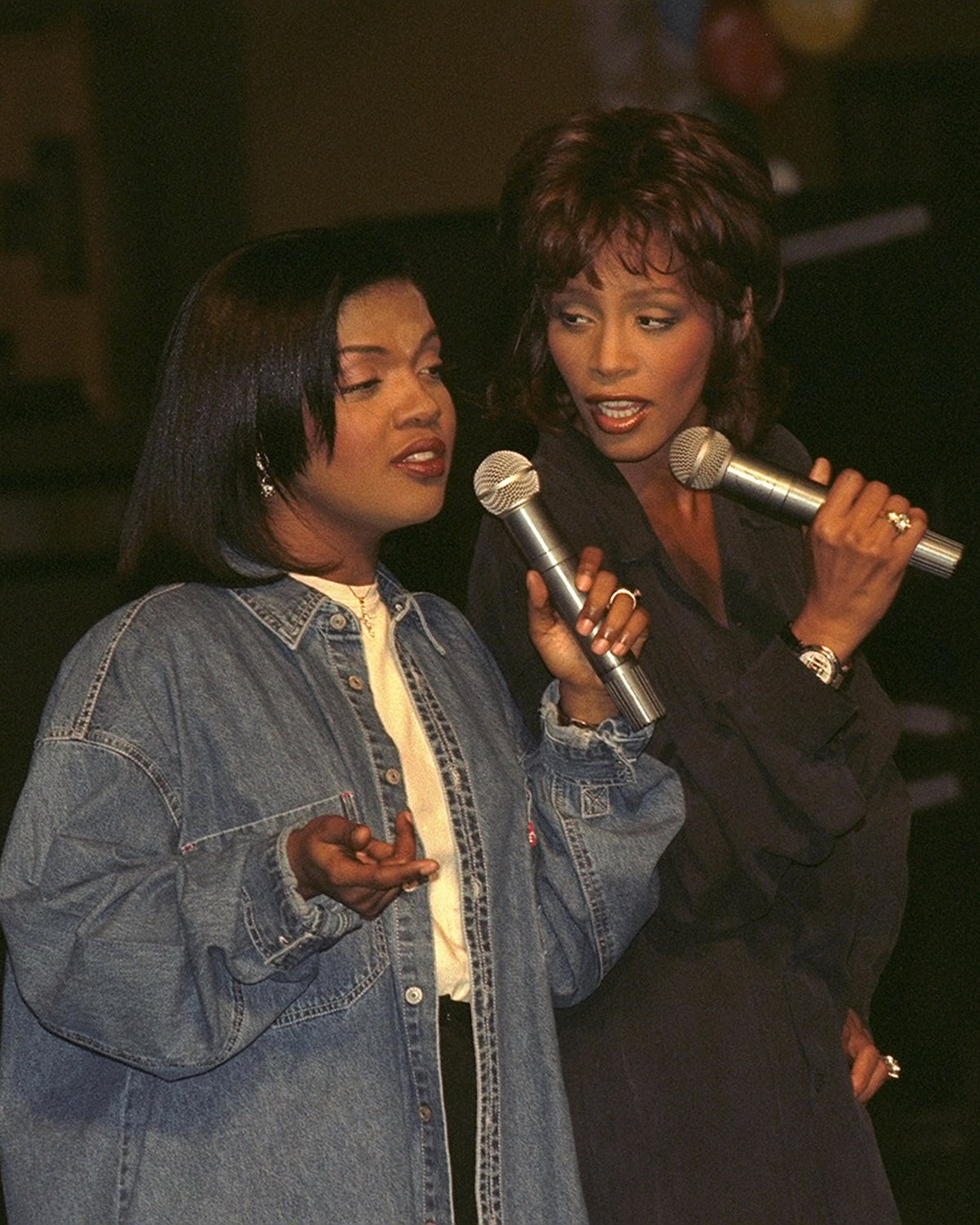 The two singers became instant friends
Houston first met Winans at the 1987 NAACP Image Awards. Winans spoke of the surprise meeting during a recent episode of her YouTube series Generations in celebration of Houston's birthday.
Related: The Story Behind One of Whitney Houston's Most-Least Performed Hits
"We were in the lobby and that was the year that she came out everybody knows the year that she came out, she was winning everything," Cece recalls. "We kind of ran into each other. She, of course, had the entourage and they were trying to rush her off but she saw Bebe and I. And she stopped, and was like, 'Bebe and Cece!' And we're like, 'How do you know us?!'"
Houston was a longtime fan of the Winans crew. The bond was instant and they spent lots of time together performing, at home, and traveling. "It was just organic, I don't think we ever had to say, 'We're gonna be friends,' it just happened," Cece remembers. "It was like when you meet somebody and it's like [you feel like you've known them] and they've been part of the family all along."
Cece Winans says she couldn't sing 'Saving All My Love For You' because it was about an extramarital affair
Cece says her and Houston's shared Gospel and church upbringing bonded them. Because Houston sang secular music, it was difficult for Cece to sing her friend's songs at times. Cece admits such in the Generations episode.
Related: Which Whitney Houston Song Became Her First to Top the Billboard Hot 100?
"She understood what I stood for and she respected and honored that," Winans says of Houston. "I remember she was doing the video [for] 'I'm Every Woman' and she called me and she was like, 'I'm not going to ask you to be a part of this because I know you're not going to sing the lyric "cast the spell.'"
Winans jokes she even had to stop singing Houston's 1986 hit 'Saving All My Love for You.' "I was singing that song and I talked to her and I was like, 'Wait, wait, wait – are you talking about somebody else's husband in that song?!'" she notes.
Whitney Houston and Cece Winans collaborated on music together
Houston couldn't wait to collaborate with Bebe and Cece. Their first recorded collaboration was the Gospel single 'Hold Up The Light.' Houston, Bebe and Cece performed the song live on several television specials, including once on The Arsenio Hall Show. The song was featured on Bebe and Cece's 1988 album Heaven.
Houston and Cece collaborated on a duet in 1995 for a song featured on The Waiting to Exhale soundtrack. The song, 'Count On Me,' detailed the pair's close friendship. Houston and Cece performed the song as part of a medley at the Grammy Awards in 1996.