Who Is Cedric the Entertainer Married To? Meet Lorna Wells
Cedric the Entertainer isn't called that for nothing. He's a man of many talents, having acted, performed stand-up, hosted, and so much more. His career spans well over two decades, making him one of the most recognizable celebrities in showbiz. Cedric has been married for much of his career, but his wife stayed out of the spotlight to raise their family.
Here, find out about Cedric the Entertainer's relationship and more about the life of the 2021 Emmy Awards host.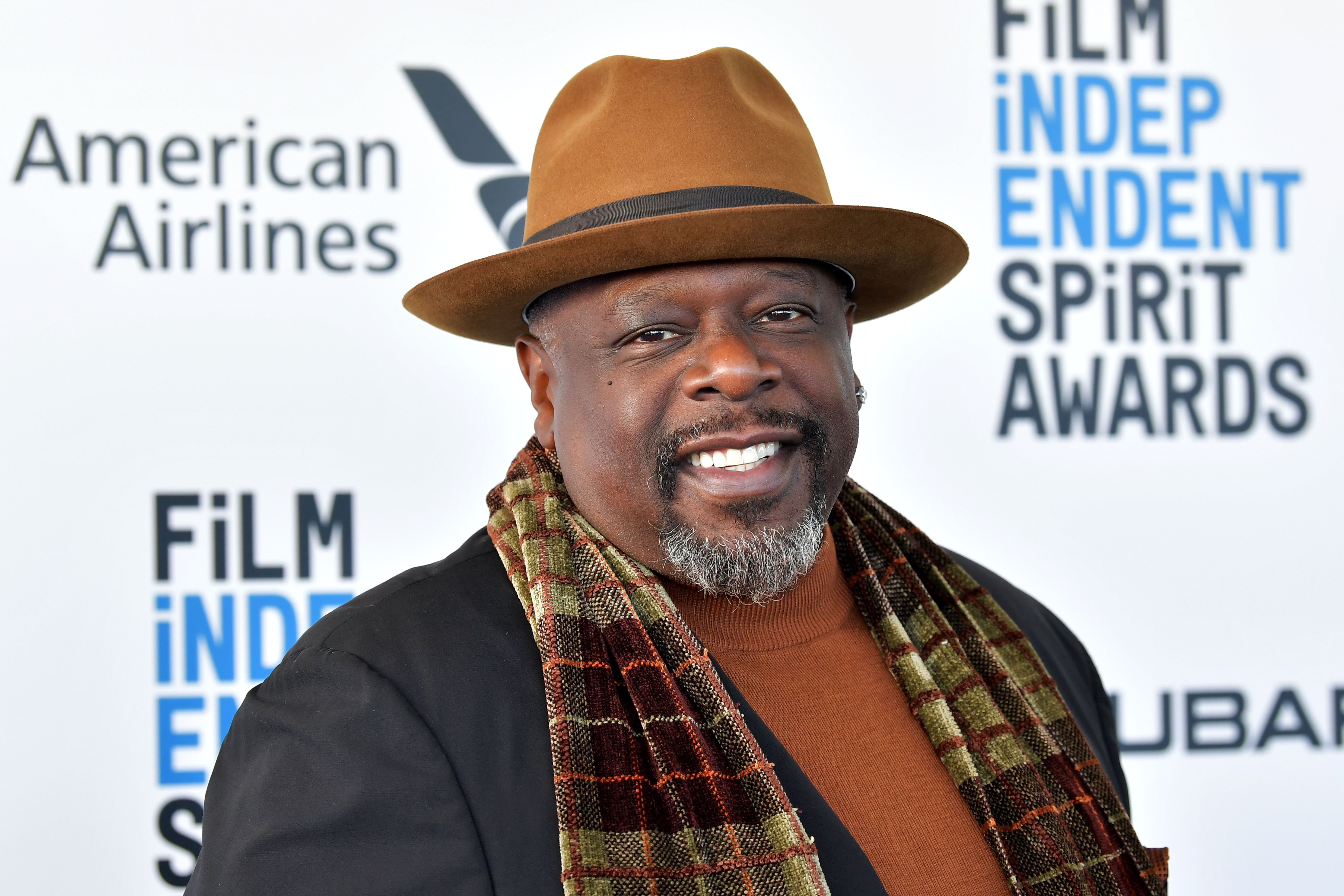 Who is Cedric the Entertainer's wife?
Cedric the Entertainer, whose real name is Cedric Kyles, is married to a woman named Lorna Wells. According to The Things, he met her in the early '90s when he was working on ComicView, a BET series spotlighting rising comedians. Set up by a mutual friend, the two reportedly became a couple soon after and ultimately married in 1999.
Who are Cedric the Entertainer's kids?
Before his relationship with Wells, Cedric had daughter Tiara Kyles with another woman. Tiara seems to be in her 30s based on an Instagram post from Cedric and is a singer, songwriter, and engineer, according to her purported Twitter account.
Romper reports that Cedric had another child with Wells, son Croix Kyles, in 2000. Their daughter Lucky Rose Kyles arrived roughly three years later. Croix has gone on to have his own entertainment career, working on projects such as the TV film Jingle All the Way, while Lucky recently graduated from high school, per Romper.
Cedric is also a grandfather to Tiara's daughter Kylo Faith Kyles, who was reportedly born in 2016. The Neighborhood star has shown her off on his social media, affectionately referring to Kylo as his "GrandCookie."
But Cedric the Entertainer is mostly private about his relationship
Cedric has kept his family life out of the public eye, but he and Wells have been photographed at various events throughout the years. She's been seen supporting him at events such as his Hollywood Walk of Fame ceremony in 2018 and many other occasions. Cedric credits her for keeping him grounded and their family intact.
"Shout out to my beautiful Queen. #Lorna. She holds down me and these kids with kindest, of love,grace and beauty," he wrote in an Instagram tribute to Wells for Mother's Day 2020, where he also thanked her for her "timeless dedication" to making their family better. "Happy Mothers' day 'L' Love you babe ❤️ Ps. She hates being on the gram, so this post can go either way.🙏🏾😂" The post shows Wells smiling as a photographer snaps her picture.
For his part, Cedric has also described himself as a hands-on parent and partner. "I'm engaged," he told CBS Watch Magazine in 2018 when asked about his parenting style. "I spend a lot of time with my son. He's on a gap year in kung-fu camp in China, living in a monastery. He's never had that kind of regimen. I told him, 'For you to go forward in life, it's very important for you to have that kind of structure.' Next he'll go to France to cook—he already speaks French."
"My daughter has a dance class, and I learned [a routine] with her," he continued. "It's fun to have a good time with them. My wife and I laugh a lot—we've got a great relationship. She's such a dynamic individual and one of my greatest protectors."