Cedric the Entertainer's 'The Neighborhood' and 'Bob Hearts Abishola' Share 3 Actors Between Their Casts
The Monday night lineup for CBS includes Cedric the Entertainer's The Neighborhood and Bob Hearts Abishola. Both sitcoms address the culture clashes in America with hilarious and thoughtful commentaries. The shows share more than similar cores, as both The Neighborhood and Bob Hearts Abishola share a few cast members between the shows.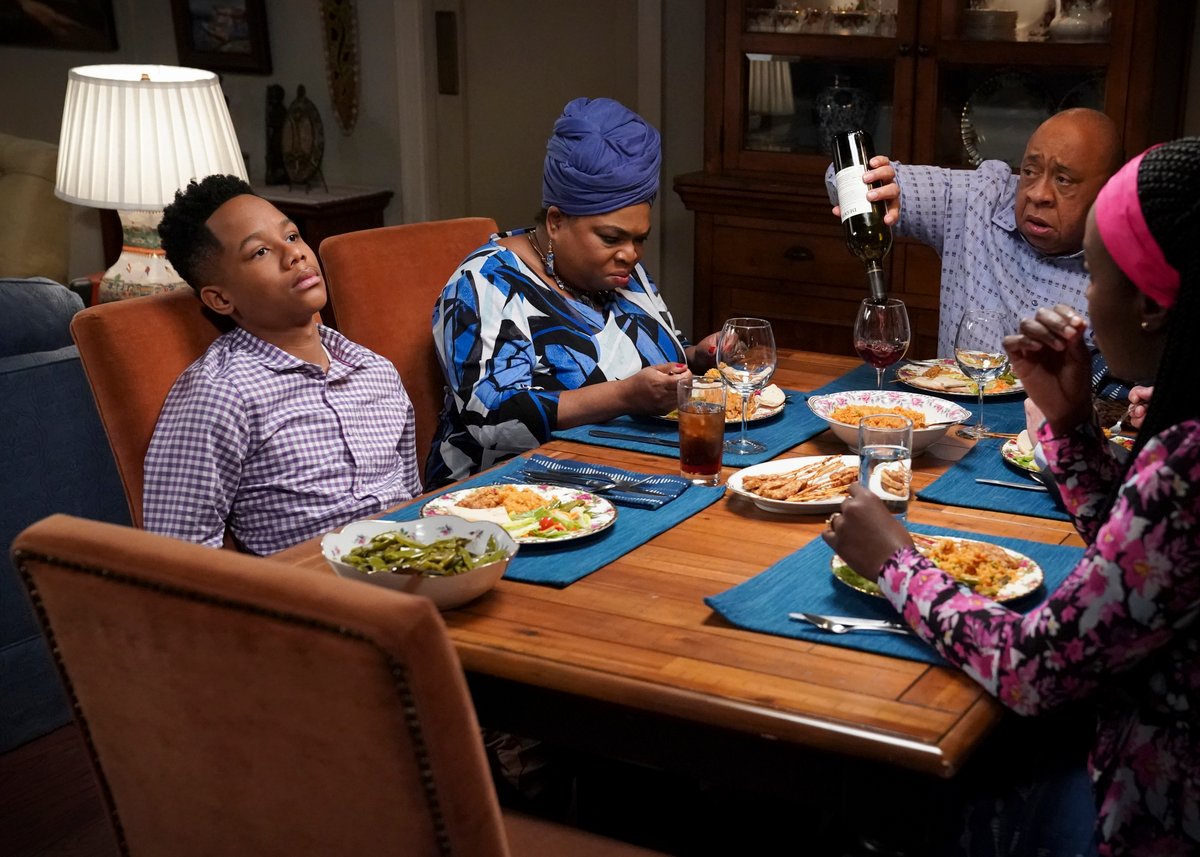 Travis Wolfe Jr. played Abishola's son, Dele, and called out Cedric's character in 'The Neighborhood'
While Travis Wolfe Jr. might still be getting started in the acting world, he appeared on both shows. The actor turned 13 a few months before the first episode of Bob Hearts Abishola aired in 2019.
In Bob Hearts Abishola, Wolfe stars in the main cast as (Folake Olowofoyeku) Abishola's son, Dele. While he tries his best to follow his mother's stricter rules, he sometimes has a habit of sneaking behind his parent's backs.
However, The Neighborhood cast him before Bob Hearts Abishola. In the episode, "Welcome to the Repass," the Butlers decide to host the neighborhood after the funeral for "Mean Mr. Benson."
Wolfe played a neighborhood kid nicknamed 'Apple-Head' Fred. He first appeared sitting in Calvin Butler's (Cedric the Entertainer) chair. Calvin promptly kicked him out, then Wolfe scoffed at him, calling him "Mean Mr. Butler."
He mostly appears in the background for the rest of the episode, chatting with Jordyn Curet's Kayla.
Marilu Henner played a questionably ignorant role on both shows
Part of the charm to both The Neighborhood and Bob Hearts Abishola comes from the cast jabbing at some of the less funny realities in America.
Marilu Henner played Dottie's (Christine Ebersole) friend, Trish Dolan. While seemingly well-intentioned, Trish came across as shallow. She even had a few moments that likely made audiences cringe at how ignorant she could be about certain issues.
Likewise, in The Neighborhood, she played Paula, mother to Dave (Max Greenfield). Coming from a small town in Michigan, Dave worried about what she might say at Thanksgiving. And he worried for a good reason.
Calvin Butler tended to be a very strong-headed man with little to no patience for any level of racism. Sure enough, Henner's character said several shocking things throughout the episode.
Fans squirmed in their seats along with Calvin and Dave, but Henner kept the role hilarious from beginning to end.
Nicole Sullivan starred in the 'Bob Hearts Abishola' and 'The Neighborhood' cast
Nicole Sullivan caused big issues in both CBS comedies. While she only appeared in one episode of The Neighborhood, Bob Hearts Abishola cast her as the ex-wife of Billy Gardell's Bob.
When Bob found Lorraine at to Abishola's hospital, he did not react well. Bob was still upset at her for cheating on him, leading to their divorce. Abishola pushed Bob to try forgiving her. However, this backfired on her.
Lorraine thought Bob's forgiveness signaled a chance at reconciliation. Abishola put a stop to it, however. After all, the show is called Bob Hearts Abishola.
In The Neighborhood, Sullivan plays Alexis, a woman hired by Gemma (New Girl's Beth Behrs) to teach Black history. However, the Butlers suspect something off about her.
Tina Butler (Everybody Hates Chris' Tichina Arnold) suspects that Alexis is not actually Black. After a few tests, Tina and Gemma both realize that she lied about her identity.
The shows share many similarities. The Neighborhood and Bob Hearts Abishola even split cast members between them. Whichever show the actors star on, they always bring laughs and heart to their roles.