Cedric the Entertainer's 'The Neighborhood' Changed Names Several Times For 1 Strange Reason
Before the CBS sitcom starring Cedric the Entertainer settled on the title 'The Neighborhood,' it went through several name changes. However, some of those name changes were so oddly specific that one journalist had to ask for clarification from creator Jim Reynolds during the sitcom's panel at the Television Critics Association press tour
The CBS sitcom The Neighborhood starring Cedric the Entertainer has gathered fans for its premise dealing with touchier topics in middle American culture. However, creator Jim Reynolds knew they needed a 'punchy' title. The Neighborhood saw several name changes, some for an oddly specific reason.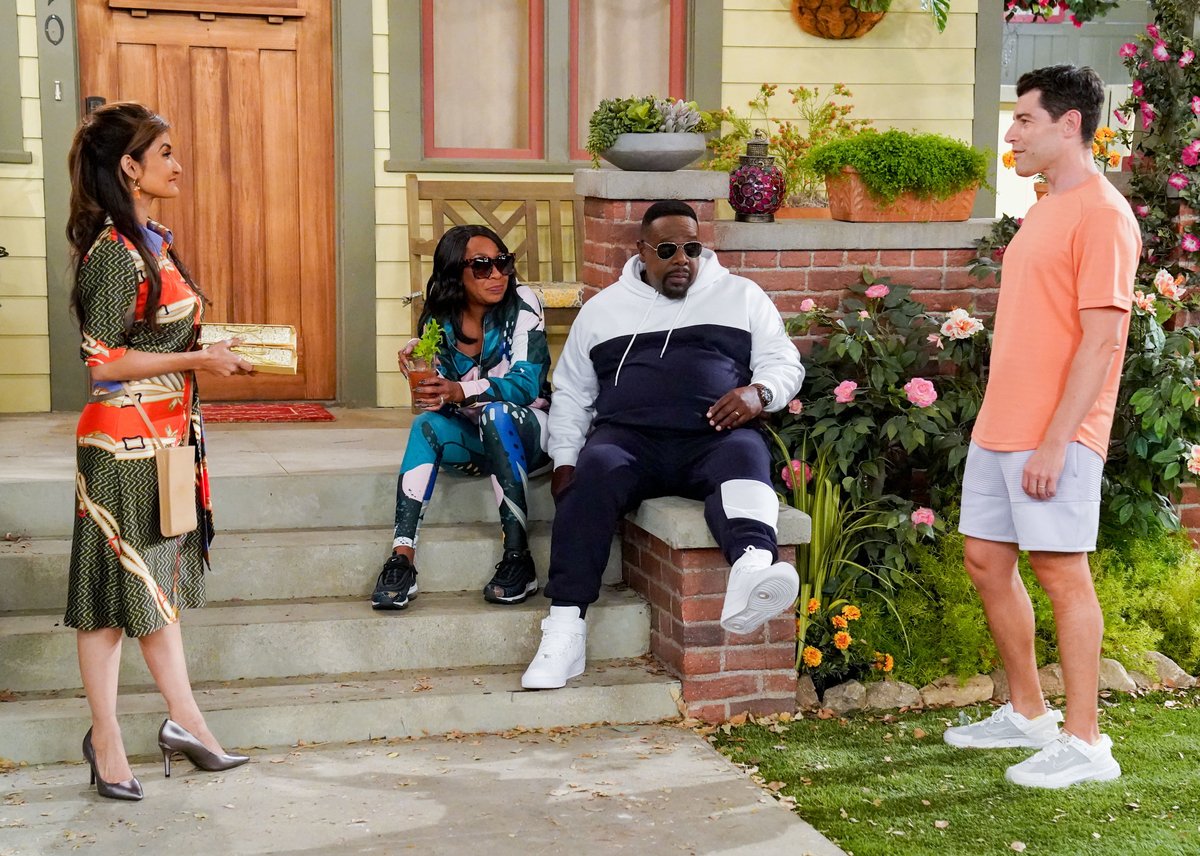 Cedric the Entertainer's 'The Neighborhood' name changed multiple times
Reynolds and the crew cycled through various names, like "Here Comes the Neighborhood."
"The title change, I think it really was mostly about getting it to be as short and sort of punchy as possible, and as easy for recognition," Reynolds told TheWrap, during the sitcom's panel at the Television Critics Association press tour.
Reynolds likely gave the first headline the ax simply because of its length. However, another name saw rejection for a strangely specific reason.
The show's first pilot finished filming under the title "Welcome to the Neighborhood" with Josh Lawson (Anchorman 2: The Legend Continues) Once again, the name did not stick for the crew. "Welcome to the Neighborhood' saw yet another name change.
"I believe one of the factors was not starting it with a W," Reynolds added. The creator's oddly specific response prompted a clarification question.
The CBS sitcom rejected 'Welcome to the Neighborhood' name because it would be listed low alphabetically
Fans might not think a show title's alphabetical listing seems unimportant. However, this was the main factor in changing the name again.
"When TheWrap asked if that's because shows are listed in alphabetical order, the executive producer confirmed, yeah, that's why," TheWrap reported.
Reynolds confirmed that paying attention to the letter a show title leads with is essential for a TV series.
"We were very proud of the original pilot," Cedric the Entertainer said at the panel. "Once we shot the pilot, we knew that we had a great show, and the opportunity that is created; [the] market was open with [Max Greenfield and Beth Behrs'] amazing talents; then we became the Golden State Warriors."
They finally settled on calling the CBS sitcom starring Cedric the Entertainer The Neighborhood after several name changes.
However, the "Welcome to the Neighborhood" title did not vanish completely.
Cedric the Entertainer's 'The Neighborhood' episode titles reference a rejected title
After The Neighborhood's pilot, Cedric the Entertainer's sitcom changes episode names very little. Every title starts with "Welcome to the –" with only a few exceptions.
Shows over the years have used fun naming conventions in their titles. However, the CBS sitcom owes its titles to a name that never stuck.
Before The Neighborhood name change, Reynolds may have planned to structure episode titles around the show. As The Neighborhood stretched into season 2, season 3, and season 4, the reference stayed, though.
The Neighborhood cast and crew knew they had a great show, though. They pushed just a little harder to find that perfect title to stick in fans' minds. The show airs Monday nights before Bob Hearts Abishola.