Celebrity / Movies / Music
Celebrate Eddie Van Halen's Life With These Movies Featuring His Music
In memory of Eddie Van Halen, take a look at some of the movies that featured his music, both classic tracks and original compositions for the soundtrack.
The music world lost Eddie Van Halen on Oct. 5. The guitarist, songwriter and founder of his namesake band died of throat cancer. The prolific band survived many membership changes from 1972 to their last tour, and their classic rock hits ended up on the soundtrack to many movies.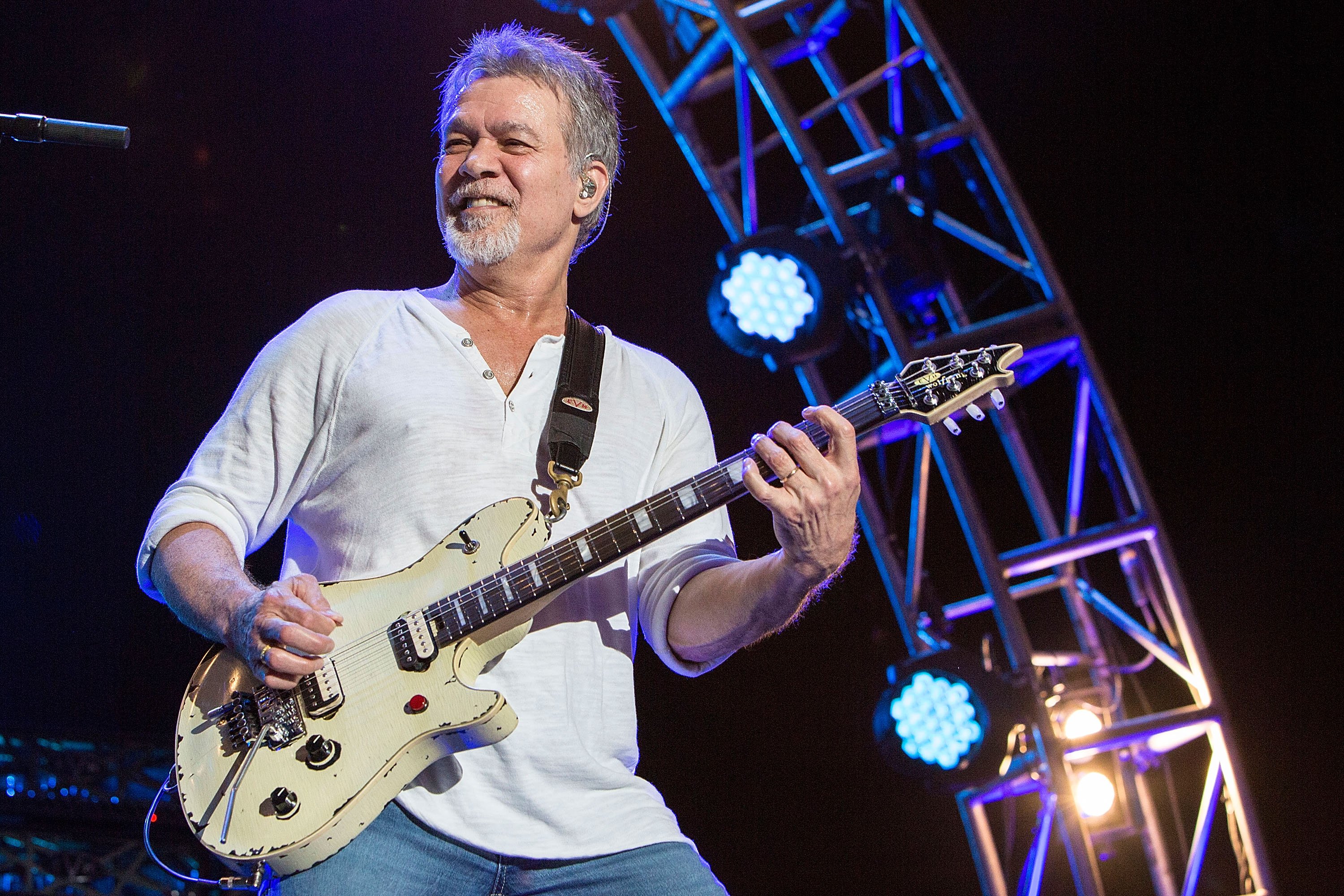 Some movies used existing Van Halen songs. Eddie and his band composed originals for other movies. This is hardly a definitive list, but a good way to get started with his music in movies. 
Eddie Van Halen is pivotal to the plot of 'Back to the Future'
It's fitting that Back to the Future was one of the first movies to feature Eddie Van Halen's music. It is one of the defining movies of the '80s. When Marty McFly (Michael J. Fox) needs to convince his father, George (Crispin Glover) to ask Lorraine (Lea Thompson) to the dance, therefore ensuring his existence, he wakes him up with a tape from the future.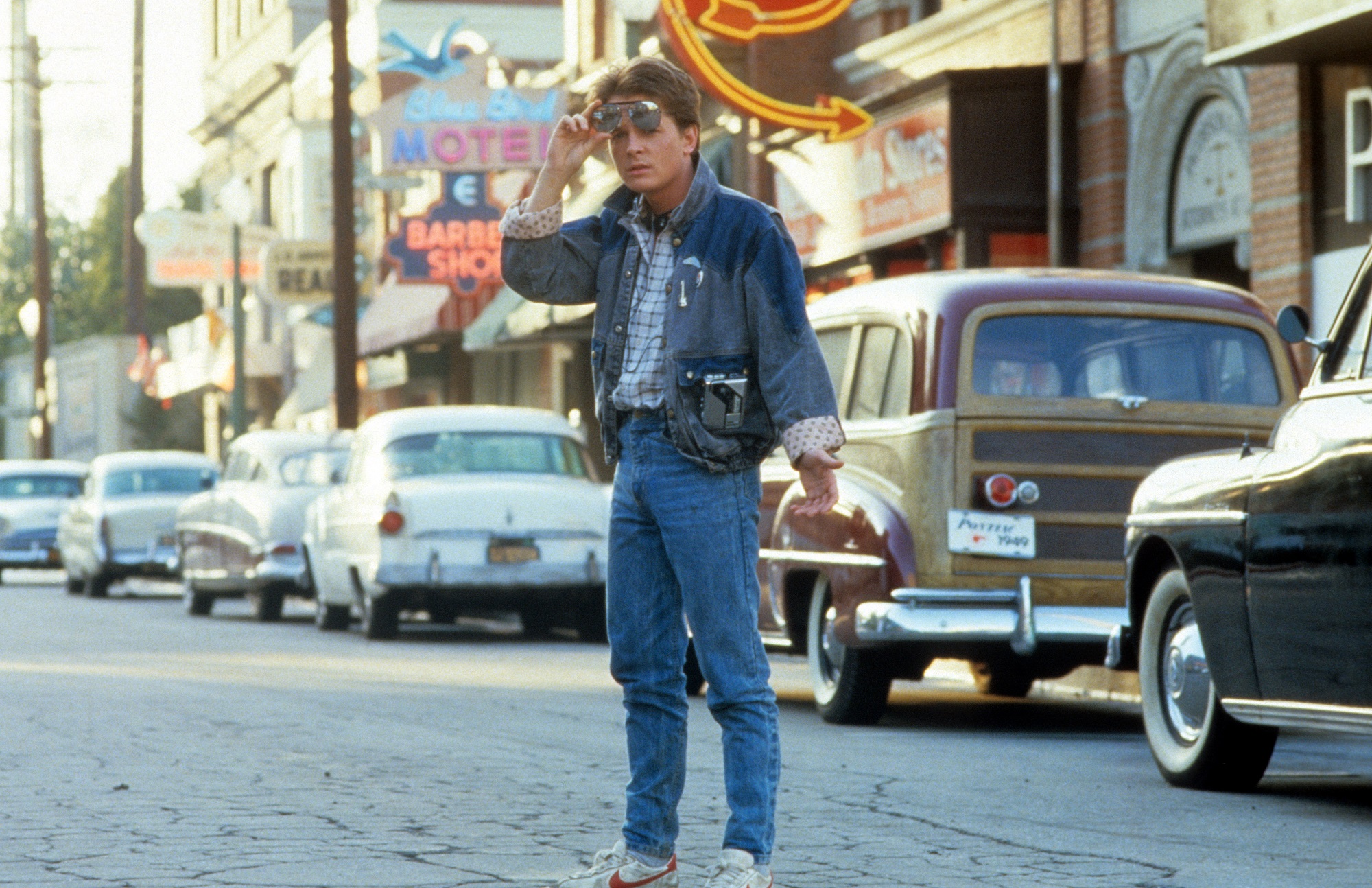 Remember in 1955, there was no such thing as a Walkman. Marty loads it with a tape labeled "Edward Van Halen," so George wakes up to music that won't exist for 20 more years. TMZ confirmed in 2012 that Eddie really played the guitar riff in that scene.
Eddie Van Halen gave Stallone a new sports theme in 'Over the Top'
By 1987, Sylvester Stallone had conquered the boxing movie with four Rockys. Cannon Films had the great idea that they could do the same for arm wrestling! Stallone played Lincoln Hawk, a truck driver battling bulging biceps, and fighting for custody of his son.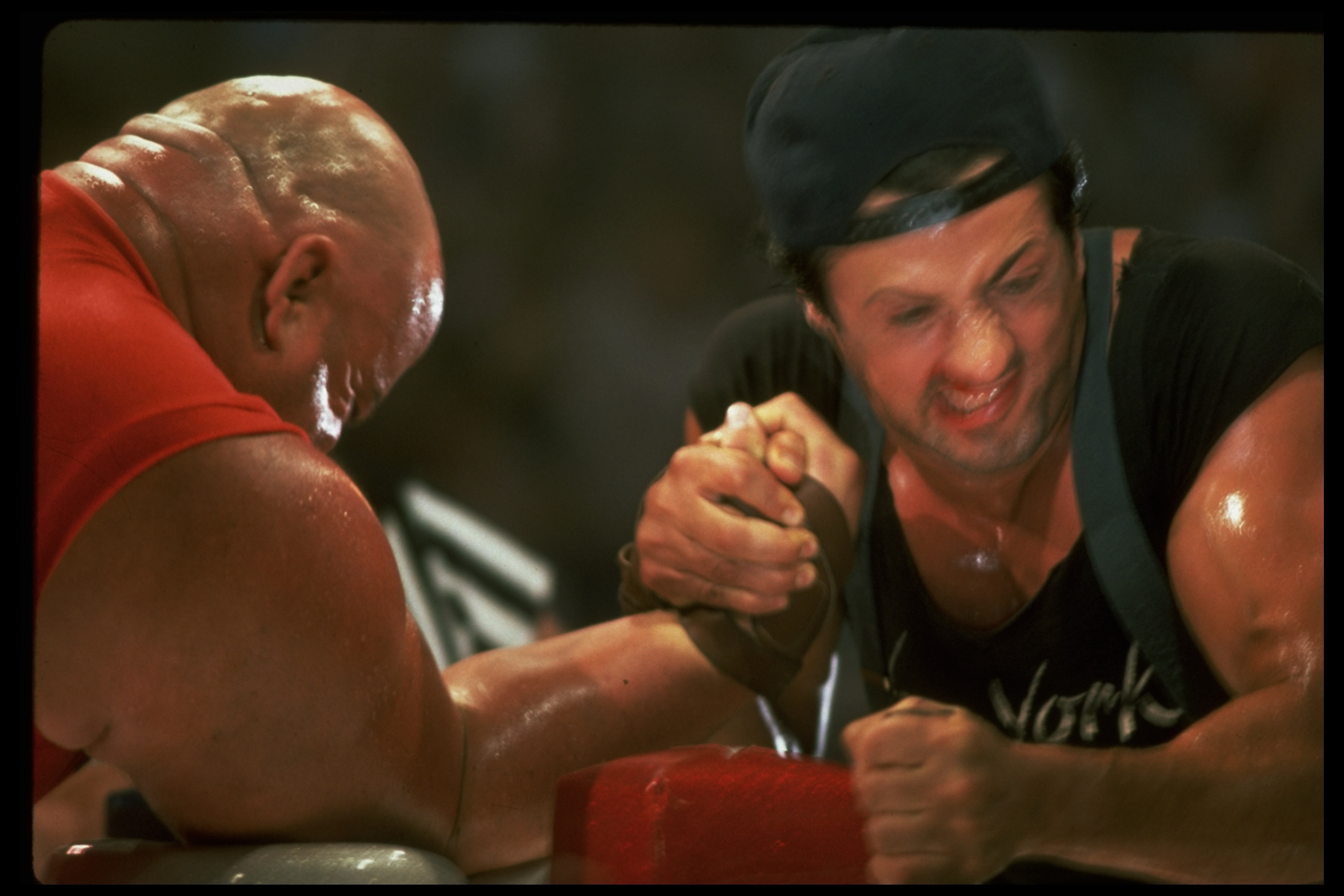 Over the Top did not become a franchise, but Stallone fans love it for trying to apply the training montages and emotional heart of Rocky to a considerably niche sport. The band provided the rousing theme song, "Winner Takes It All." It's no "Gonna Fly Now" but it's classic Van Halen.
'Mighty Morphin Power Rangers' introduced a new generation to Van Halen
1995's Mighty Morphin Power Rangers: The Movie concludes with a fireworks celebration fittingly set to "Dreams." By the '90s, there was a whole generation of kids who hadn't listened to Van Halen yet. If you like "Dreams," there's more where that came from!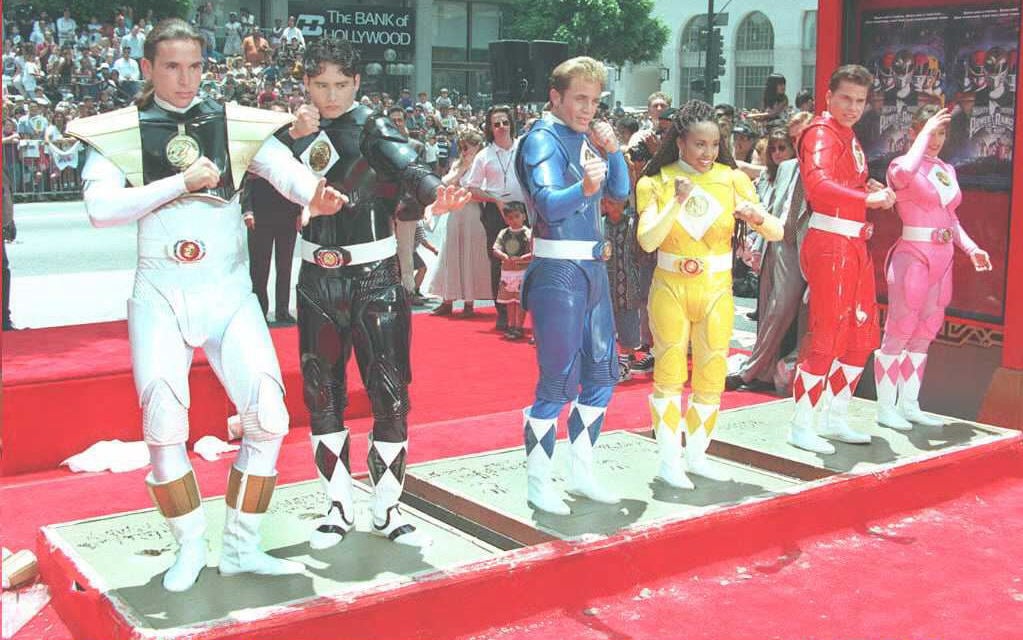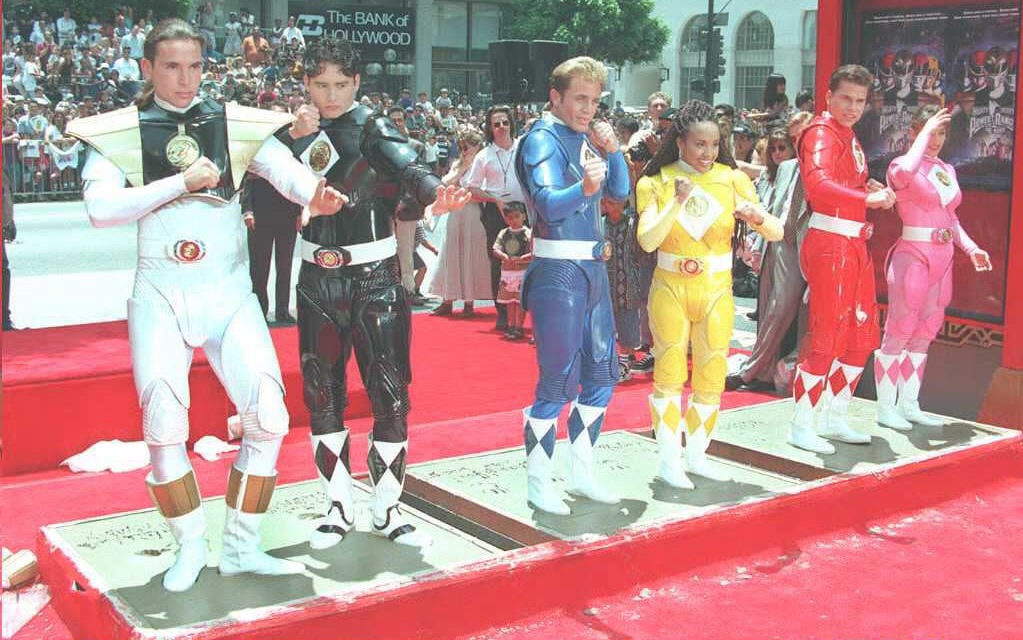 Alex and Eddie Van Halen wrote an original for 'Twister'
In 1996, Twister was a big summer movie demonstrating the then-groundbreaking visual effects that could bring tornadoes to life. Eddie and his brother Alex contributed a brand new original song to the soundtrack, appropriately titled "Respect the Wind."
The kids of 'Varsity Blues' got 'Hot for Teacher'
The 1999 teen drama Varsity Blues, James Van Der Beek's attempt to jump from Dawson's Creek to the big screen, was about a high school football team. For a group of hormonal high schoolers, "Hot for Teacher" was a great choice.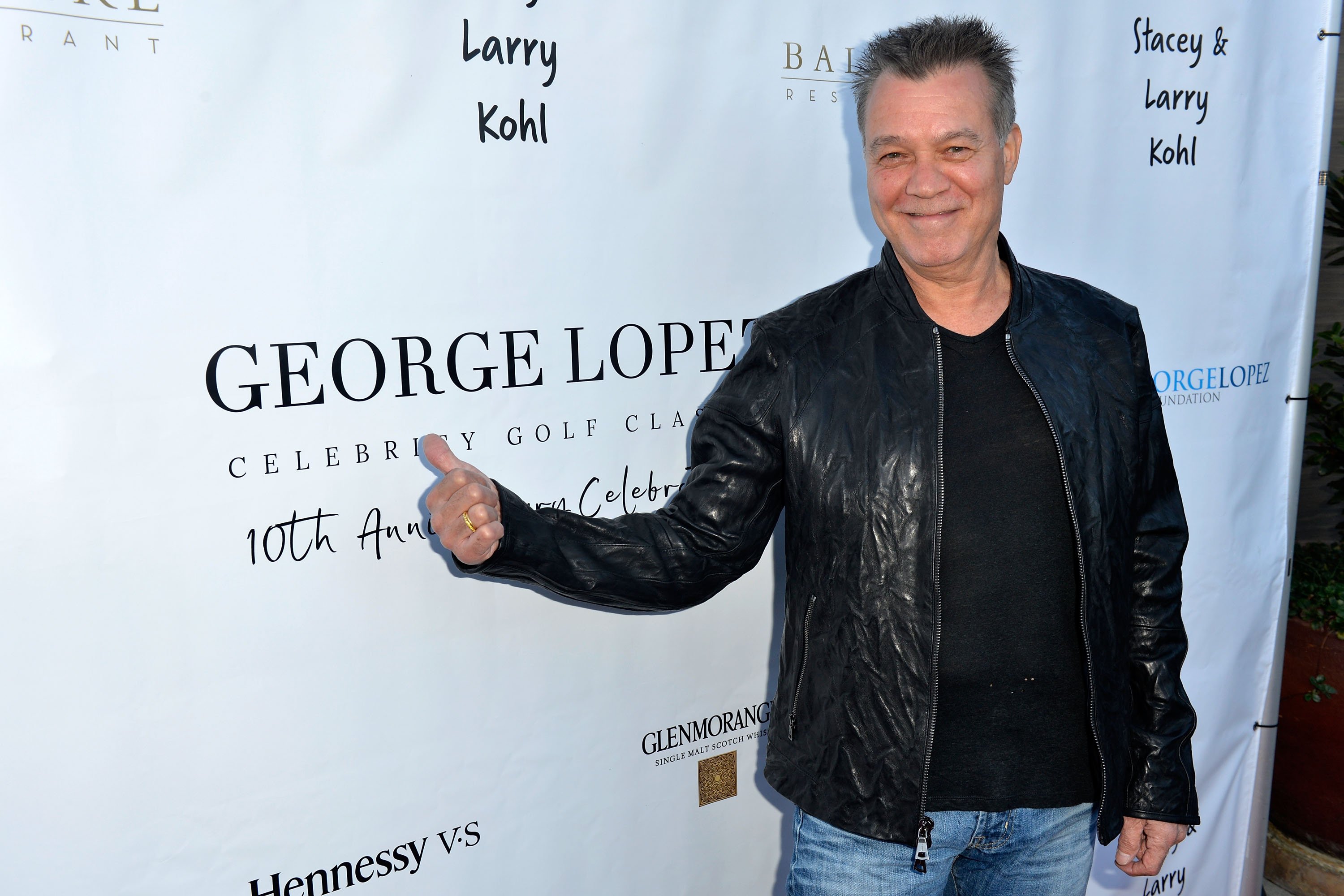 Eddie Van Halen made 'Little Nicky' cool
As Adam Sandler movies go, Little Nicky may have been too out there even for his fans. Sandler played the son of the Devil (Harvey Keitel), so when they play "Running with the Devil," they mean it literally. 
'Argo' used Eddie Van Halen in the right time
Most of these movies used Eddie Van Halen songs long after they'd established themselves as classics. Argo was set during the Iran hostage crisis of 1979, when "Dance the Night Away" would have been on the radio. 
'Everybody Wants Some!!' got two Eddie Van Halen songs
This ensemble movie got its name from one of Eddie Van Halen's hits, which does appear in the movie. They also used "Ain't Talkin' 'Bout Love."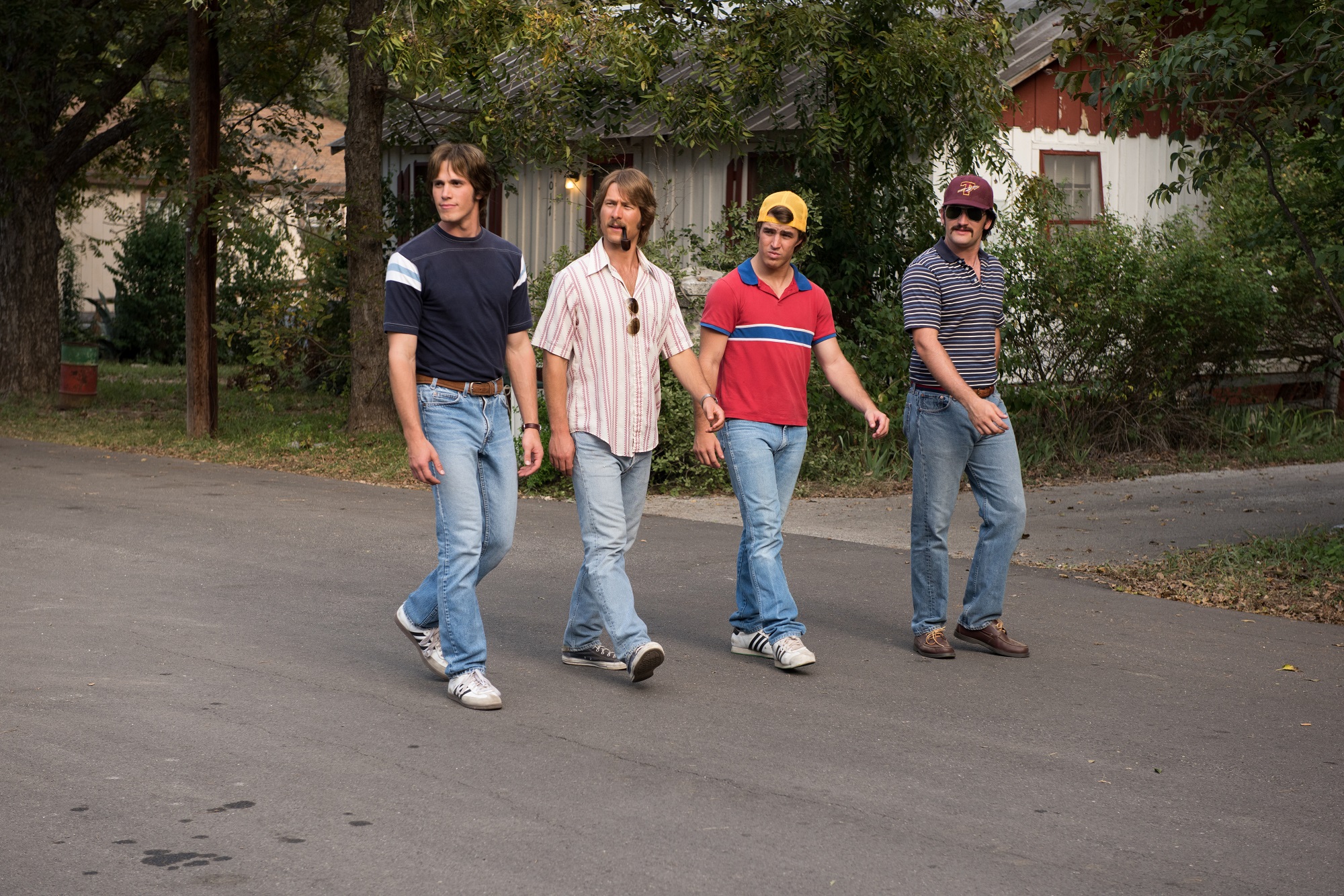 All the movies featuring 'Jump'
"Jump" was one of Van Halen's signature anthems. Therefore, it's no surprise it's found its way into numerous movies. According to IMDB, here are all the movies featuring "Jump": Big Daddy, Eddie the Eagle, Sing, Despicable Me 3, Ready Player One. And that's not even counting the documentaries and TV episodes.