These Were the Celebrity Guests At Chris Pratt And Katherine Schwarzenegger's Wedding
Chris Pratt and Katherine Schwarzenegger are officially married! These are the famous friends who showed up on their big day.
Huge congratulations are in order for actor Chris Pratt and Katherine Schwarzenegger, who tied the knot on June 8, 2019, in California. The couple didn't make their relationship public until recently, but we've been watching things blossom between them ever since. Here's what you need to know about their big day, including the famous faces in attendance.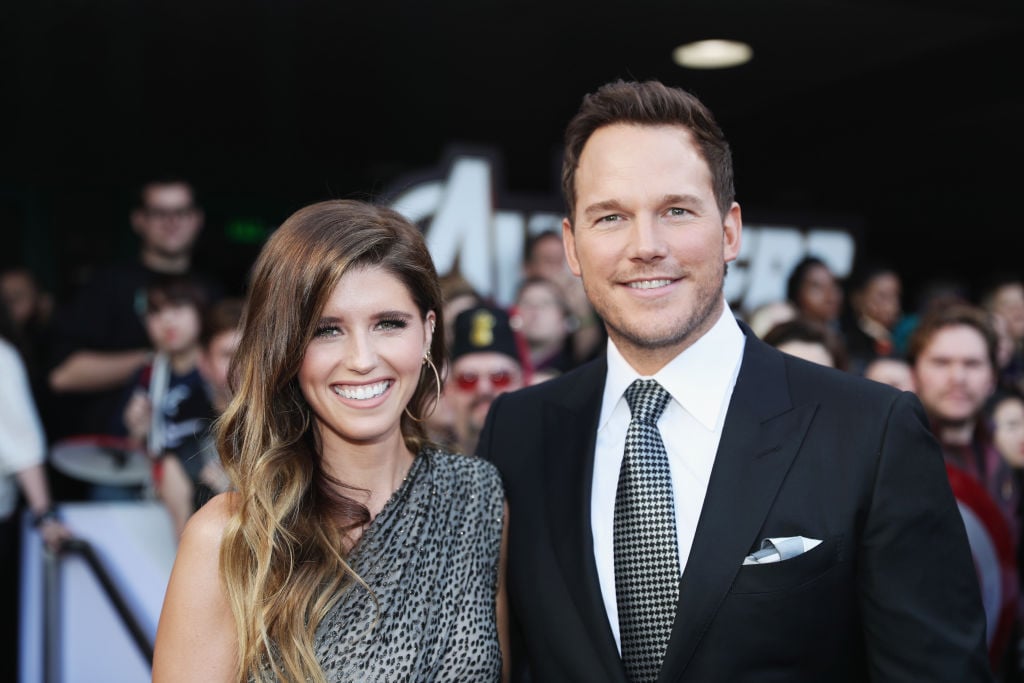 A look back at their relationship

Pratt and Schwarzenegger were first spotted together in June 2018. They confirmed their relationship in Dec. 2018, when Pratt shared a collage on Instagram for Schwarzenegger's birthday. The couple announced their engagement in Jan. 2019, and ever since they've shared plenty of photos of their lives on their farm together.

The ceremony reportedly took place at San Ysidro Ranch in Montecito around 5:30 p.m., according to The Daily Mail. For those who are unaware, Montecito is a wealthy community in the Santa Barbara area, about two hours north of Los Angeles.

Rob Lowe

It appears as though Pratt and Schwarzenegger kept things relatively small for their nuptials. However, it looks like one of Pratt's former Parks and Recreation co-stars did attend.

Rob Lowe, who portrayed Chris Traeger on the hit comedy series alongside Pratt's Andy Dwyer, may have, in fact, hosted the wedding rehearsal and dinner on Friday at his own Montecito estate. Lowe shared photos of himself with his wife, Sheryl, and his sons, Edward and John, in suits on the day of the wedding.  

Anna Faris

Pratt and Faris, also an actor, were married from 2009-2018. They have a six-year-old son together, Jack. Faris, who currently stars on the CBS sitcom Mom, may have been in attendance — The Daily Mail captured a shot of a woman who looks like her standing near Jack and a few other children.

Pratt and Faris separated in 2017, releasing a joint statement on social media. Faris has been linked to cinematographer Michael Barrett since late 2017. The two couples seem to get along very well for Jack's sake, so it would make sense that she would attend to keep an eye on her son.

James Gunn

As far as we can see, only one other showbiz friend of Pratt's was in attendance. James Gunn, director of the Guardians of the Galaxy films, was photographed playing corn hole on the resort in very casual attire. The image was taken, ostensibly, before he changed into his formal wear for the ceremony.

The Daily Mail noted that celebrities like Whitney Port and Bryce Dallas Howard were rumored to be on the guest list, but there's no evidence that either was in attendance. In fact, Port's Instagram indicates that she spent the weekend in the Hamptons.
The Schwarzenegger family

Schwarzenegger's own clan is pretty famous on their own. Her father, of course, is actor Arnold Schwarzenegger, who presumably walked his daughter down the aisle. Also in attendance were her three younger siblings, Christina, Patrick, and Christopher.

Though again, it looks like they kept it to a tight-knit group, there could have been members of another prominent family there. Schwarzenegger's mother, Maria, is the niece of John F. Kennedy, so other Kennedys could have been there.