Celebrities You Didn't Know Are Related to the Royal Family
Actress Meghan Markle is about to join the royal family, but she's not the only famous person with connections to royalty!
American actress Meghan Markle and Britain's Prince Harry announced in November 2017 that they were engaged and tied the knot in May 2018. While Markle was prepping to become part of England's royal family, she found out that she and Harry are cousins, as in very distant 17th cousins via King Edward III.
But there are some other very famous Hollywood stars who also have royal ancestors in their family as well. Here's a look at the celebrities who are related to the British royals.
1. Ellen DeGeneres and Kate Middleton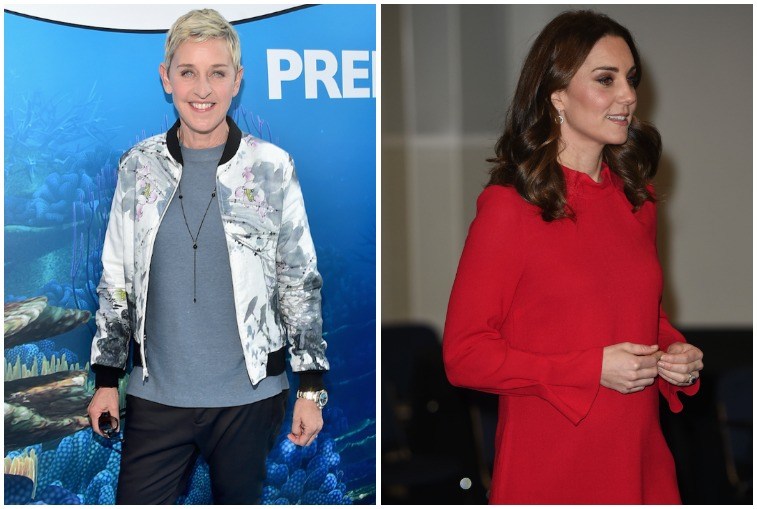 Talk show host Ellen DeGeneres is actually related to Kate Middleton and Queen Elizabeth II.
According to the New England Genealogical Society, the funny lady and the Duchess of Cambridge are 15th cousins as they are each direct descendants of Edward III of England. DeGeneres is also the 19th cousin, twice removed, of Queen Elizabeth II.
Next: This actor is related to the queen.