Celebrities Like Sofia Vergara and 50 Cent Are Making $50 Million and More From Endorsements
Although many celebrities make a mint from their craft, a number of stars pad their sweet salaries with money generated from endorsements.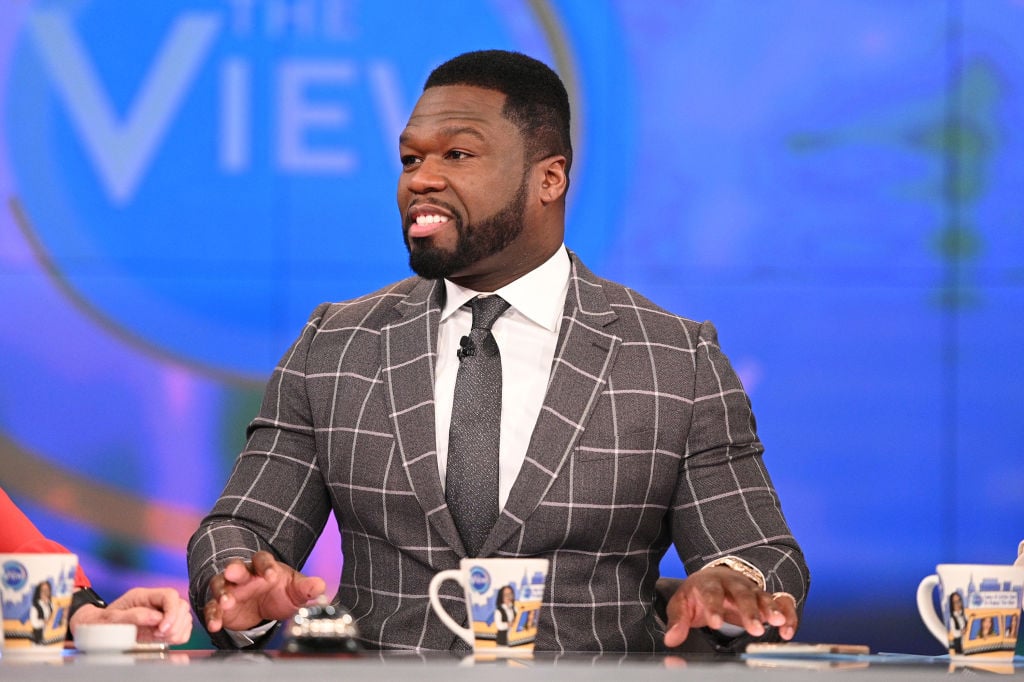 Endorsements can range from appearing in commercials for the products they endorse to simply commenting and featuring products on their social media. For instance when many fans think of Nespresso, most automatically conjure an image of actor George Clooney.
Clooney became a "brand ambassador" for Nespresso, raking in $40 million from the deal, according to GoBankingRates. A $40 million payout is huge but other celebrities are bringing in even more.
Beverage companies are paying $50 million and more
Singers Britney Spears and Beyoncé made $50 million in an endorsement deal thanks to Pepsi. "Pepsi embraces creativity and understands that artists evolve," Beyoncé told The New York Times in a statement. "As a businesswoman, this allows me to work with a lifestyle brand with no compromise and without sacrificing my creativity."
"Consumers are seeking a much greater authenticity in marketing from the brands they love," Brad Jakeman, president of PepsiCo's global beverage group told The Times. "It's caused a shift in the way we think about deals with artists, from a transactional deal to a mutually beneficial collaboration."
While Pepsi was offering some serious cash, Vitaminwater paid even more for an endorsement from 50 Cent. The rapper turned producer was paid a reported $60 million to $100 million, GoBankingRates reports. 50 Cent was also an investor and part-owner of the brand that founded Vitaminwater.
Luxury brands tapped Julia Roberts and Charlize Theron
Luxury brand Lancome originally paid actress Julia Roberts $20 million in 2010 to become the brand's face and spokesperson. She ended up renegotiating her contract to boost that figure to $50 million.
Actress Charlize Theron is also the face of a luxury brand, Dior. She reportedly signed an 11-year contract with the company to be paid $5 million per year. Although she's making about $55 million to promote the fragrance J'adore, she also rocks the brand's clothes. She appeared at the Oscars in a stunning black Dior gown.
Serena Williams scored $55 million from Nike
Nike signed tennis champion Serena Williams to a $55 million endorsement deal, GoBankingRates reports. Williams has also been supportive of how Nike is trying to be more supportive of women in sports. "They're doing better, and that's what it's about — it's about learning from mistakes and doing better," she told CBS News.
"It started with making a statement with me, and they said they want to make a change, and they want to support women that want to have families," Williams added.
Sofia Vergara and George Forman made $90 million (and more)
Actress Sofia Vergara has made more than $90 million in combined endorsement deals, GoBankingRates reports. This includes brands like Head & Shoulders, Pepsi, Quaker Oats, and CoverGirl.
"I am excited to be joining a new family," Vergara said in a statement when she signed with Head & Shoulders seven years ago. "Head & Shoulders has been a part of my hair care regime and my family's since I was young. In fact we joke that 8 out of 9 Vergaras use it; AND there are a LOT of us."
Who is making even more money in endorsements? George Foreman. The boxing great generated $200 million thanks to his Foreman Grill. The deal is considered to be the second-best endorsement deal ever. The top deal? Basketball legend Michael Jordan's partnership with Nike in 1984. Jordan made a reported $1.3 billion.