Celebrities With Multiple Sclerosis: Christina Applegate's MS Diagnosis Was Preceded by These Stars
Christina Applegate has been a Hollywood favorite for quite some time. The actress won over the hearts of many of her fans in her breakout role on Married … with Children. Up All Night and ABC's Samantha Who? are two other television series Applegate has appeared on throughout her remarkable acting career. More recently, the celebrity's followers have been able to enjoy watching her as Jen Harding in Netflix's Dead to Me. In August 2021, Applegate revealed that she had been diagnosed with multiple sclerosis — but she isn't the first celebrity to do so. Keep reading to learn more about other stars living with MS.
Christina Applegate revealed her MS diagnosis in August 2021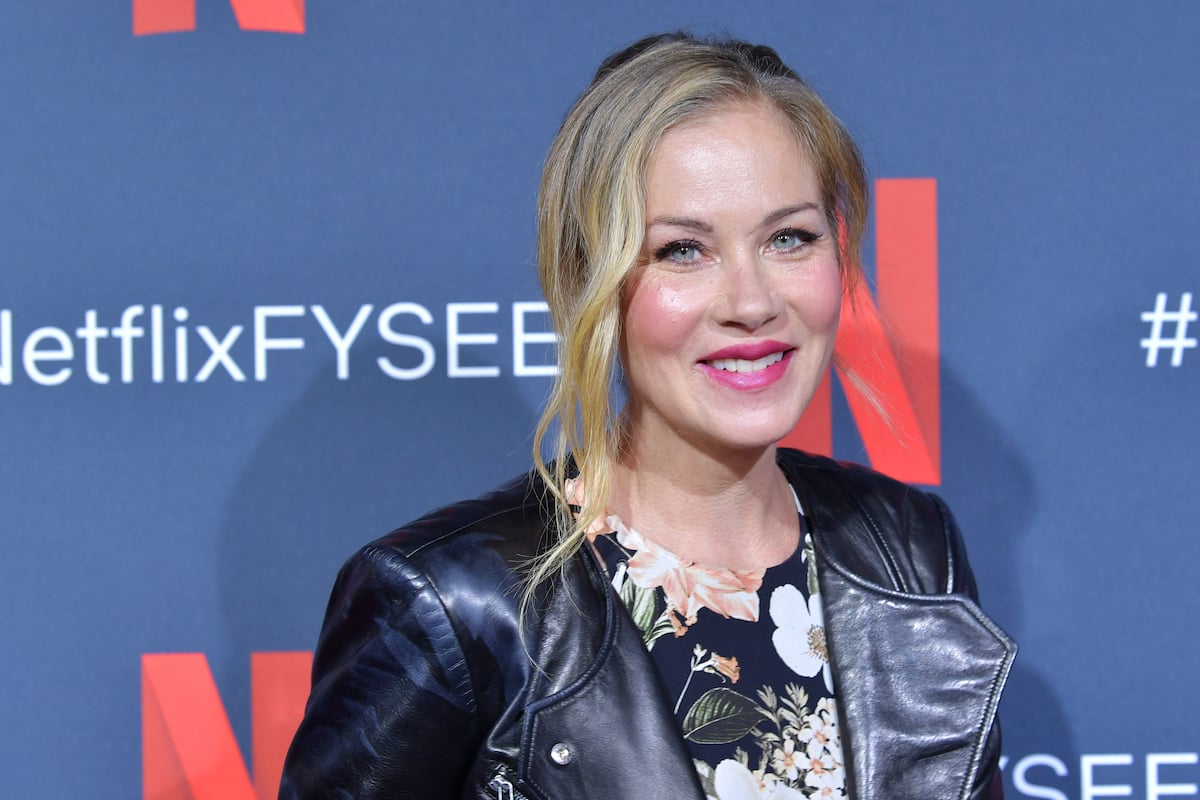 Fans and followers of Applegate were shocked when the popular star took to social media revealing that she has been diagnosed with multiple sclerosis (MS). The National Multiple Sclerosis Society describes MS as, "an unpredictable disease of the central nervous system that disrupts the flow of information within the brain, and between the brain and body." This complex health disorder presents itself in the body in many different ways. Impaired coordination, difficulty walking, and loss of vision are just a few of the symptoms associated with MS. 
On Aug. 10, 2021, Applegate opened up and shared her medical journey with her Twitter followers and the world. The actress wrote, "A few months ago I was diagnosed with MS. It's been a strange journey. But I have been so supported by people that I know who also have this condition. It's been a tough road. But as we all know, the road keeps going. Unless some a**hole blocks it." 
Applegate went on to add, "As one of my friends that has MS said, 'We wake up and take the indicated action.' And that's what I do. So now I ask for privacy. As I go through this thing. Thank you xo." Applegate's fans, followers, and fellow-stars have been showing her much love and support during this difficult time.
What other celebrities have been diagnosed with multiple sclerosis?
In the U.S., alone there are almost 1 million people living with multiple sclerosis, according to the National MS Society — and there are quite a few celebrities amongst the MS community. Jack Osbourne and Montel Williams, a popular talk show host, are two celebrities other than Applegate who have been diagnosed with multiple sclerosis. There's also: Matt Romney's wife, Ann Romney; Joan Didion, a renowned writer; country musician Clay Walker; actress Jamie-Lynn Sigler; and actress Selma Blair.
Selma Blair has been open about her struggles with living with MS
Blair was one of the many people to respond to Applegate's surprising yet vulnerable Twitter post. The well-known actress wrote back to Applegate, "​​Loving you always. Always here. As are our kids. Beating us up with love."
Blair, often associated with her unforgettable characters like Cecile Caldwell from Cruel Intentions and Vivian in Legally Blonde, has been incredibly candid about her experiences with multiple sclerosis. A few years back, in an Instagram post, Blair once shared, "I have multiple sclerosis. I am in an exacerbation. I am disabled. I fall sometimes. I drop things. My memory is foggy. And my left side is asking for directions from a broken GPS. But we are doing it."
CNN highlighted many of the struggles and challenges that Blair faced when she first received her MS diagnosis. At points, she thought her death was imminent. Fortunately, as BBC recapped, Blair's medical journey has taken a turn for the better.
Thanks to a combination of chemotherapy and a stem cell transplant, Blair recently revealed that her prognosis is "great," and the actress is currently in remission. Many of her fans and followers were thrilled to hear the good news.