Celebrities React to Norm Macdonald's Death at Age 61
Unlike his comedic peers who aspired to a spot on Johnny Carson's Tonight Show, Norm Macdonald dreamed of joining the cast of Saturday Night Live. Hired as the sixth anchor of the SNL segment, "Weekend Update," Macdonald followed in the funny footsteps of celebs such as Chevy Chase, Kevin Nealon, and Jane Curtin. How did Chase and other celebrities react to Macdonald's death at the too-soon age of 61 react? Here's what we know:
Norm Macdonald is already missed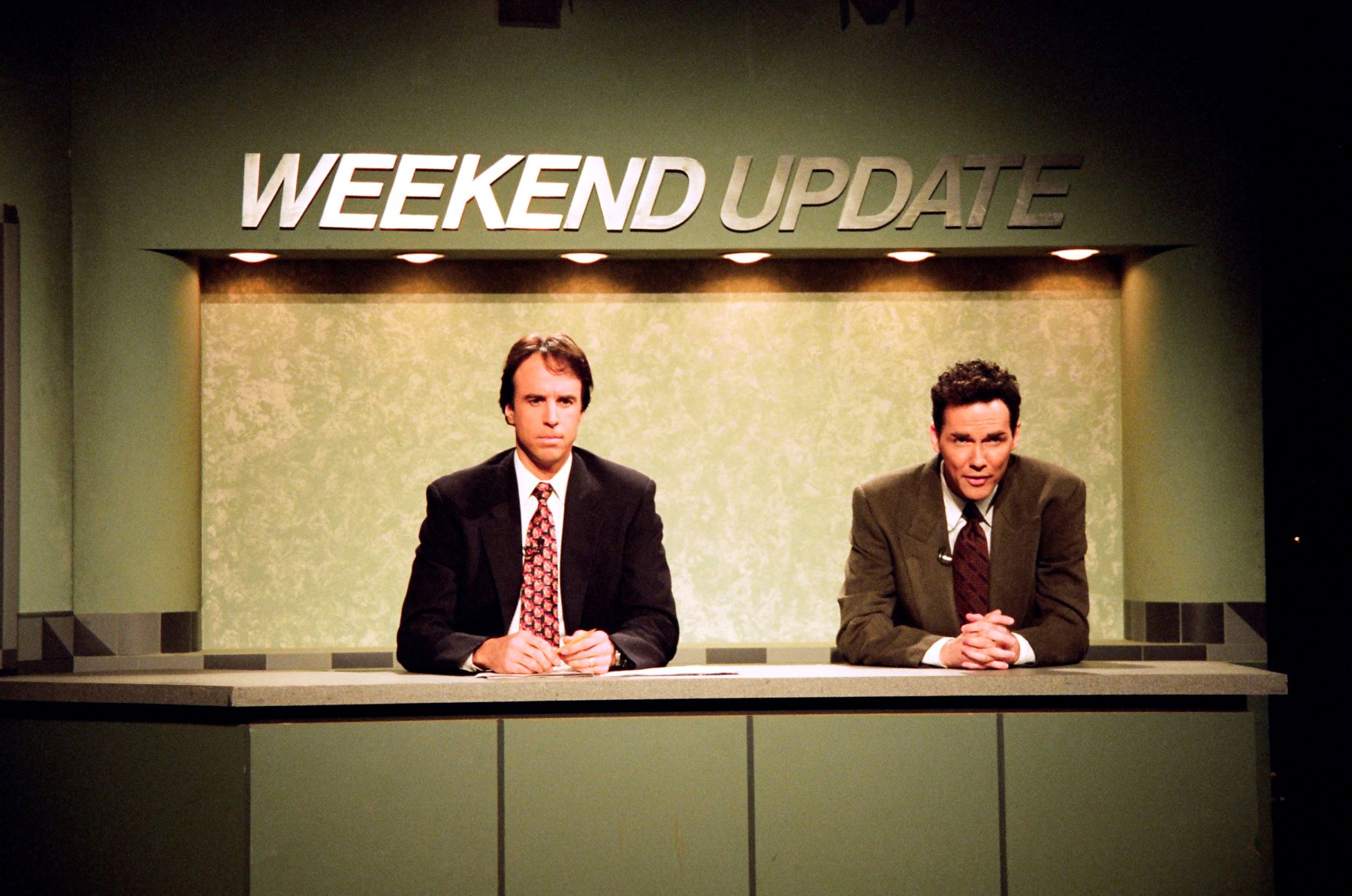 When Norm Macdonald died on Sept. 14, 2021, friends and co-workers were stunned to learn the comedian had been in a private struggle with cancer for at least a decade. Chase, the first-ever Saturday Night Live "Weekend Update" anchor, called Macdonald one of the "sweetest and funniest" friends he ever had. According to Outsider, Chase remained in hilarious form even while mourning his late friend:
"Norm MacDonald and I have been great friends for many years now. Of course, I first met him after he played the newsman on SNL. He was the best of all! Next to myself. I know I'm just kidding now, because I'm all teared up."
Rob Schneider, whose tenure as an SNL cast member overlapped Macdonald's by one year, turned to Twitter to mourn his late friend:
"Norm, I didn't just like you. I loved you. You didn't just make me laugh. You made me cry with laughter. I'm still crying today. But when I think of you, my tears will run down my face with all the memories of all the laughter and all the joys that you brought to all of us. Rest."
Seth Rogen, who hosted SNL 10 years after Macdonald left the show, credited the late "Weekend Update" anchor for inspiring him as a young actor. Expressing his shock and dismay at Macdonald's unexpected death, he posted on Twitter:
"Oh f*ck. I was a huge fan of Norm Macdonald and I essentially ripped off his delivery when I first started acting. I would stay up specifically to watch him on talk shows. He was the funniest guest of all time. We lost a comedy giant today. One of the all-time greats. RIP."
Saturday Night Live producer Lorne Michaels said Macdonald "meant the world" to everyone at SNL while offering a heartfelt tribute to Macdonald at the 2021 Primetime Emmy Awards show:
"When you work with somebody for that many years, and they make you laugh, and you're aware of who they are as a person and as a friend. I think Norm was one of the funniest people I've ever known and, because he's Canadian, I'd put him right up there in the top five."
Adam Sandler, who wrote dozens of SNL sketches and appeared in more than 90 episodes of the classic comedy show, remembered his Billy Madison co-star as a fearless, funny guy who gave him some of the hardest laughs of his life.
It wasn't just SNL alumni who mourned Norm Macdonald
The host of the Late Late Show with James Cordon said there was nobody like Norm Macdonald. According to US Weekly, Cordon explained:
"I felt privileged any time I got to be in his orbit. He leaves us as one of the all-time great comics, perhaps the single greatest guest in the history of late-night television, I think."
Stephen Colbert regretted not having the comedy chops to come up with a good joke after Macdonald died. Explaining that only Macdonald could have come up with such a joke, Colbert said, "I'm going to miss the fact that there's nobody left on the planet who can do that, and the comedy world is poorer for it today."
Steve Martin called Macdonald "one of a kind," while Jim Carrey described his late friend as "an honest and courageous comedy genius."
Born Norman Gene Macdonald in Quebec, Canada, on Oct. 17, 1959, the future funnyman was the son of two schoolteachers. He honed his comedy at open mic nights in Toronto in the mid-1980s before appearing as a contestant on Star Search in 1990. Two years later, Macdonald landed a gig writing for the sitcom Roseanne.
Macdonald's deadpan delivery and sense of comedic timing made him an ideal "Weekend Update" anchor on Saturday Night Live, where he provided his singular style of news commentary from 1994 to 1997.
He left us with lots of laughter
Norm Macdonald appeared in dozens of movies throughout his too-short life, including Billy Madison, The People vs. Larry Flint, Man on the Moon, and Screwed. In addition to SNL, he lent his visage and voice to shows such as Family Guy, My Name is Earl, and A Minute with Stan Hooper. As accolades and remembrances continue to come in, we'll leave you with this typical Macdonald quote:
"I'm thankful for women. I think women are more intelligent than men. Also, without women, there would be no cookies."