All the Celebrities Taking Sides in the Taylor Swift, Scooter Braun Drama
Not everyone is on Taylor Swift's side in the feud with Scooter Braun. Find out who is and isn't.
Since Taylor Swift publicly aired out Scooter Braun over the rights to her masters, internet citizens have been captivated with the new drama. Her lengthy post on Tumblr was mostly aimed at Braun and the ways she felt she was done dirty by the music exec, calling him a manipulative bully.
Swift also spotlighted Kim Kardashian and Kanye as bullies who, according to her, were at some point used as part of Braun's scheme to make her life and career miserable. Since the post went viral, it's garnered an equally lengthy response from Justin Bieber as well as commentary and shows of solidarity from other celebs.
Who's down for Taylor's cause? Her fans, of course! The #WeStandWithTaylor hashtag was born on Twitter and fans have been tracking which artists are silently or loudly supporting the singer as this whole thing plays out on social media.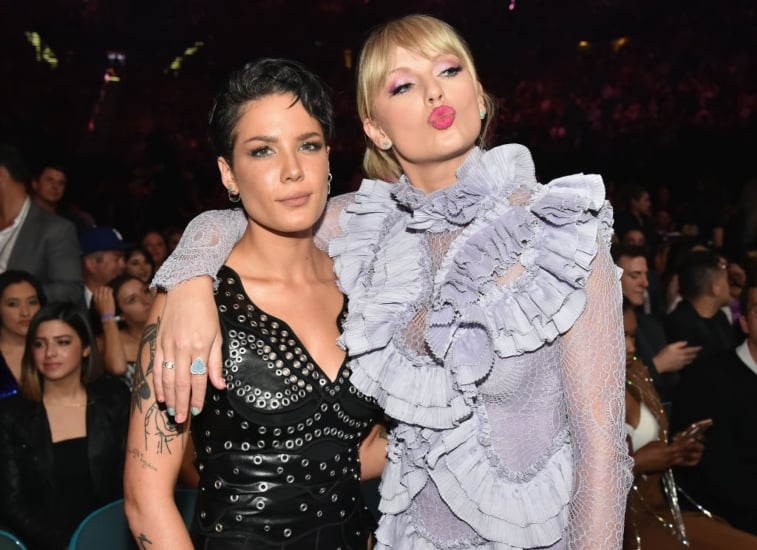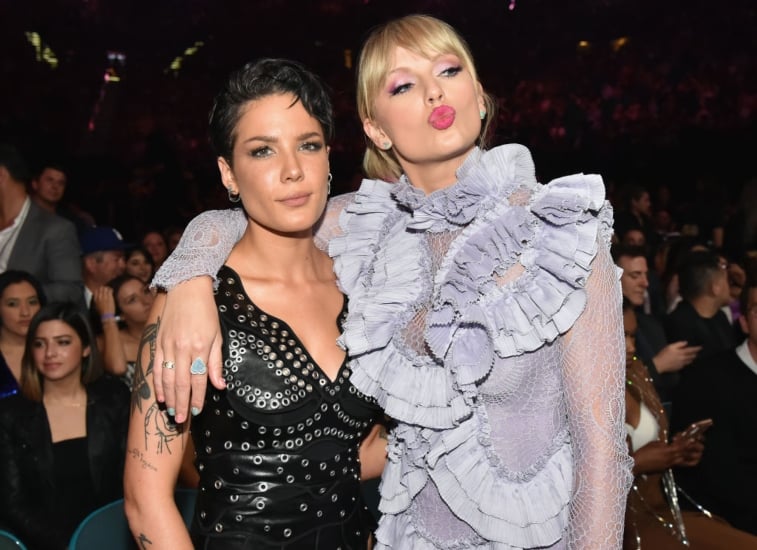 The celebrity social media effect
A number of celebrities are unfollowing Braun on social media, including his client, Ariana Grande. One diligent Twitter user took the time to compile a list of artists who unfollowed him, and you'll note some major names are on it, including Rihanna, Beyoncé, Billie Eilish, and Camila Cabelo. ET Online reports that Adele seems to have followed suit.
Others who have expressed their support are Halsey, Todrick Hall, and Cara Delevingne, who spoke against Justin Bieber saying, "As a married man, you should be lifting women up instead of tearing them down because you are threatened. I am not sure you understand what an apology is."
In addition to the social media fallout, a change.org petition was launched by a fan on Swift's behalf urging her to re-record her first six albums so she could own the rights to the music. As murky as that sounds from a legal standpoint, it's still a show of support for the singer, and one of the signatures on the petition is Katy Perry.
On the other side of the fence are those who "liked" the Instagram response posted by Braun's wife, Yael Coen Braun disputing Swifts claims of maliciousness in keeping her master recordings out of her hands. According to Elle, they include Kendall Jenner, Jenna Dewan, Demi Lovato, and Kacey Musgraves.
What celebs have to say about the situation
Early on, Bieber addressed Swift directly with a message of his own refuting any claims of ill will toward her from himself or Braun, and he apologized for past bad blood. He also encouraged her to speak with Braun in private and not on social media.
Lovato also posted a note on her Instagram story with words of support for Braun.
"I have dealt with bad people in this industry and Scooter is not one of them. He's a good man. Personally, I'm grateful he came into my life when he did. Please stop 'dragging' people or bullying them. There's enough hate in this world as it is.

Y'all can come after me all you want but I'm always gonna stay loyal to my team. I value loyalty more than most people in this world and if my name is gonna be brought into conversations I'm gonna stand up for myself and the ones on my team."
On the flip side, Halsey stated how much of an influence Swift has been on her songwriting and career, adding that Swift "deserves to own the painstaking labor of her heart."
Pop artist Iggy Azalea also weighed in with her thoughts on why she thinks it's bad business that Swift supposedly found out about the masters deal late in the game. She commented, "Telling someone about a deal days before it's public means the deal was already done & she never had the opportunity to even make a bid to own her own work."
As this continues to play out in the public eye, it's bound to attract the attention of others in the music business as well as those who support each artist and Braun. Could loyalties be tested? Fans on social media are closely monitoring how things pan out for Swift with this latest saga.