Celebrities That Love 'RuPaul's Drag Race' as Much as You Do
You're not the only one who tuned into VH1 on Thursday nights. Now with 11 seasons of RuPaul's Drag Race, 4 seasons of RuPaul's Drag Race: All-Stars, and a few Emmy wins, this show created a pop culture trend, reaching up to celebrities like Miley Cyrus. From country singer Kacey Musgraves to Star Trek actor Chris Pine, here are a few celebrities who love RuPaul's Drag Race almost as much as you do. Almost.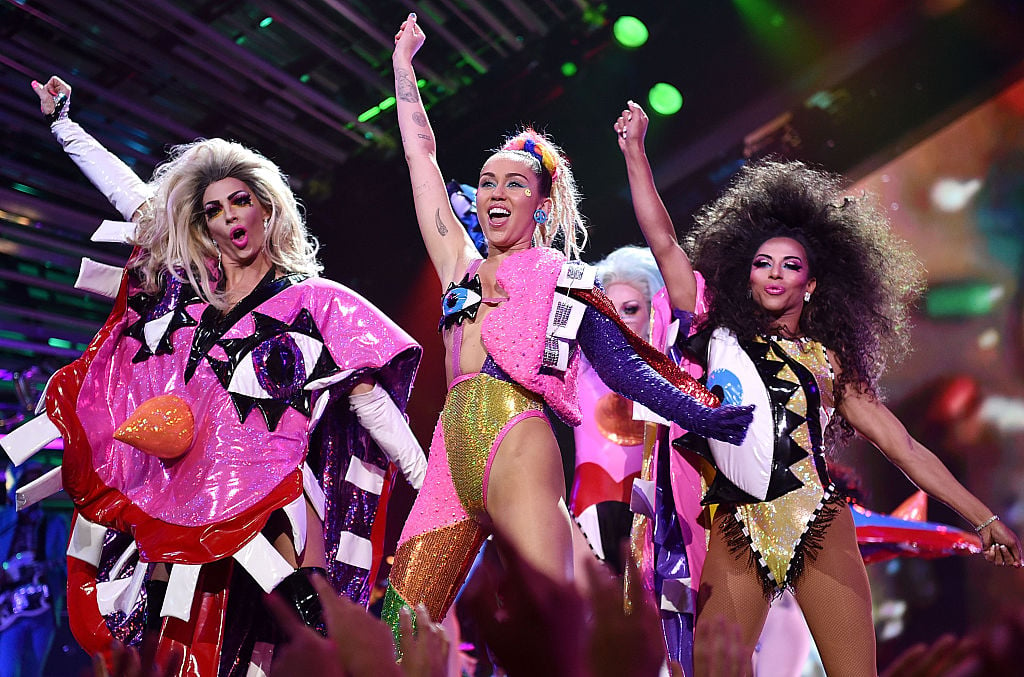 Miley Cyrus
This celebrity is an honorary member of the Haus of Edwards. Miley Cyrus invited Drag Race alumni, like Alyssa Edwards, Laganja Estranja, Shangela, and Violet Chachki, to perform with her at the 2015 Video Music Awards. Since then, the artist guest judged on RuPaul's Drag Race season 11. Shangela even posted a video on Instagram of Miley dancing to her song, "Werqin Girl."
Miley Cyrus, through her visibility and philanthropy, often advocates for the LGBTQ community. In 2015, Miley Cyrus launched her nonprofit organization, the Happy Hippie Foundation, whose mission is to "rally young people to fight injustice facing homeless youth, LGBTQ youth and other vulnerable populations."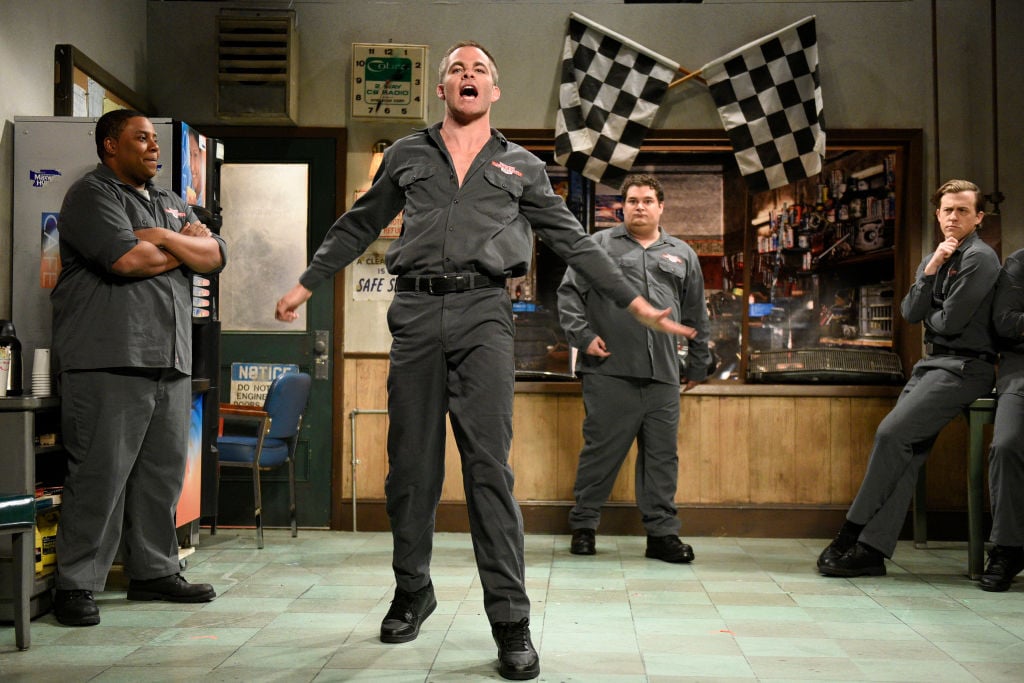 Chris Pine
The actor made his "Lipsync For Your Life" debut in the Saturday Night Live skit, "Auto Shop." There, Chris Pine, Kenan Thompson, and other cast members discussed the latest episode of RuPaul's Drag Race, mentioning Trinity "The Tuck" Taylor.
"Fish is the whole body, you have to serve complete body," explained Alex Moffat's character. "Tuck, hip pads — the face has to be beat for filth. The whole picture is fishy realness. But I don't know what I know."
Additionally, a few current and former members of the Saturday Night Live cast expressed their love for Drag Race. That includes Bobby Moynihan, who was a guest judge on RuPaul's Drag Race season 11.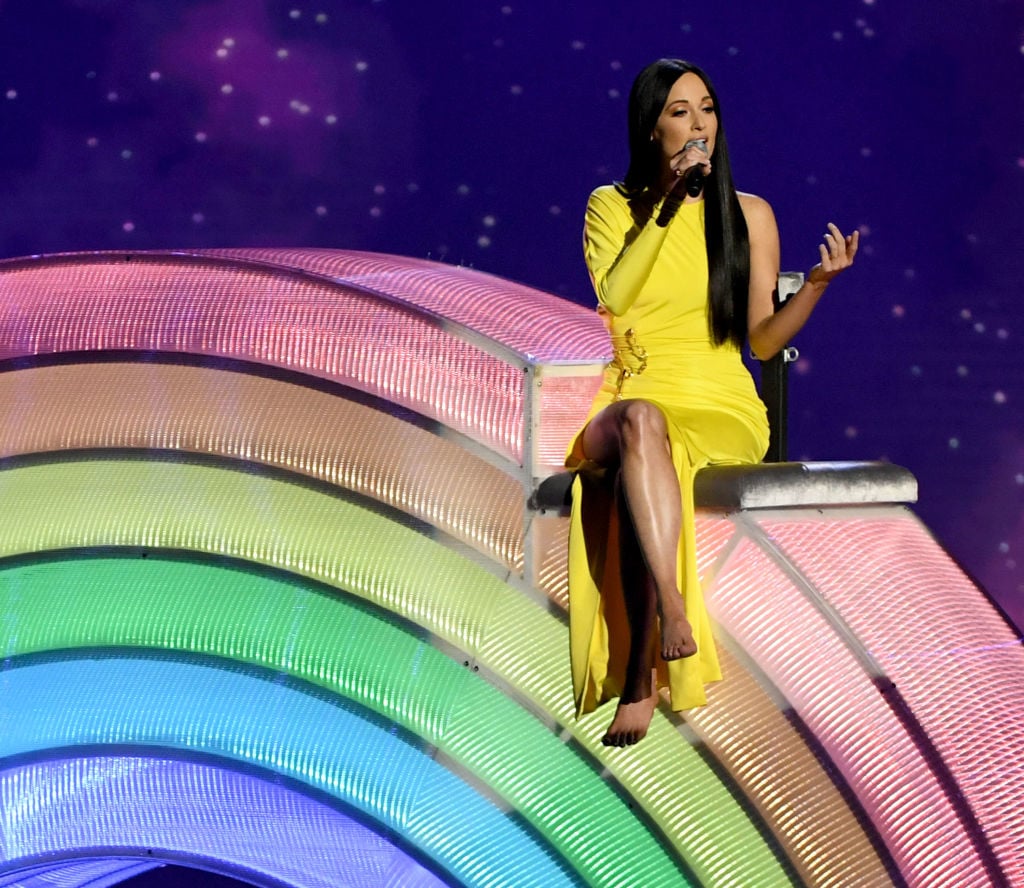 Kacey Musgraves
Country star Kacey Musgaves has been very outspoken in her support of the LGBTQ community, especially with songs like "Follow Your Arrow." Since her Grammy Award-win, this singer has been a queer icon, a title she does not take lightly.
In February 2019, Kacey Musgraves brought All-Stars 4 winners, Monét X Change and Trinity The Tuck, onto the stage during her concert. The two winners danced alongside Kacey Musgraves for her song, "High Horse," as Kacey Musgraves "condragulated" them.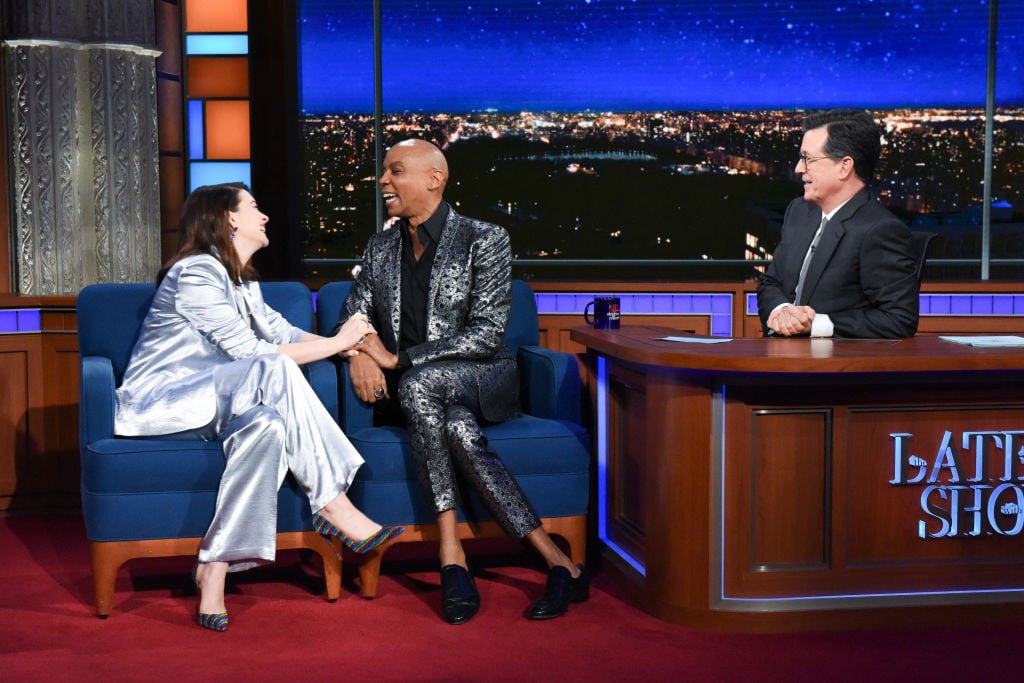 Anne Hathaway
Anne Hathaway has been a fierce advocate for the LGBTQ+ community, speaking at events hosted by the Human Rights Campaign and accepting the National Ally for Equality award.
"It is important to acknowledge with the exception of being a cisgender male, everything about how I was born has put me at the current center of a damaging and widely accepted myth," Hathaway said. "That myth is that gayness orbits around straightness, transgender orbits around cisgender, and that all races orbit around whiteness."
Outside of her acting career and advocacy, Anne Hathaway watches RuPaul's Drag Race. On an episode of The Late Show with Stephen Colbert, the host surprised Anne Hathaway with a visit from RuPaul. Anne Hathaway started crying, praising Monét X Change for her growth.
"I really take this very seriously," she explained to the audience.
RuPaul's Drag Race is available for streaming on VH1's website.