19 Celebrities Who You Forgot Appeared on Reality TV
Reality TV is full of people who haven't quite made it in the music or acting industries. That's part of the reason it has such a bad reputation. It's not the first choice for those who want an entertainment career, but a lot of well-known celebrities got their start on reality shows. So who appeared on reality TV? Here are 19 celebrities who got their start on reality shows.
1. Kelly Osbourne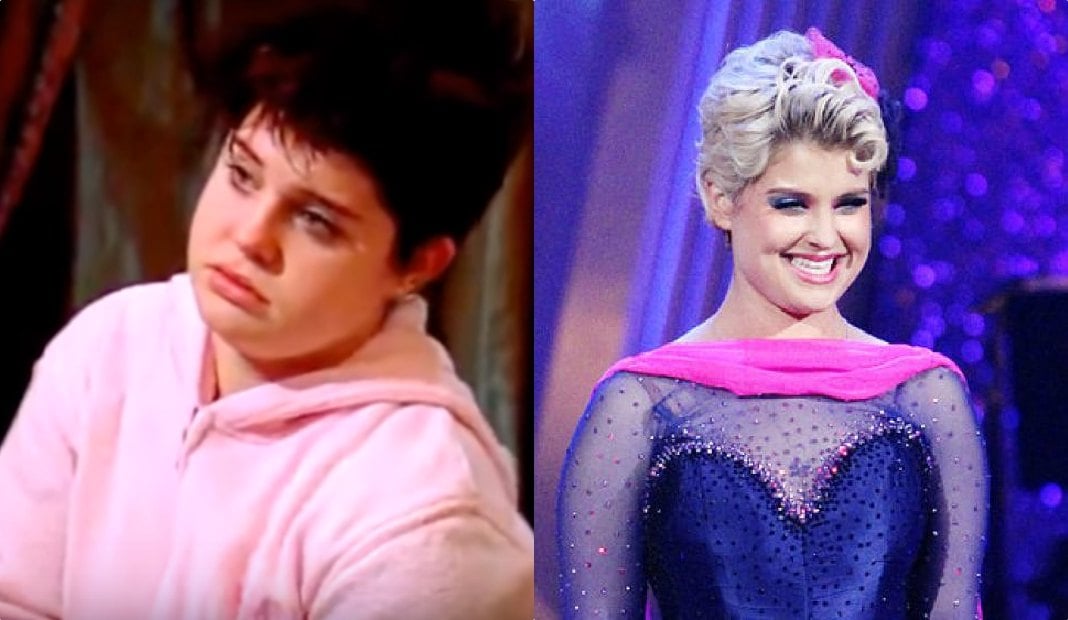 Most famous for: Fashion Police
Before she was an actress, TV host, and fashion designer, Kelly Osbourne appeared on her family's MTV reality show, The Osbournes. From age 17-20, she was known as the potty-mouthed middle child in the dysfunctional, famous family. Since then, the Brit has made a name for herself in many industries, transforming her image with refined style.
Next: This Emmy-winning actor tried reality TV dating.
2. Jon Hamm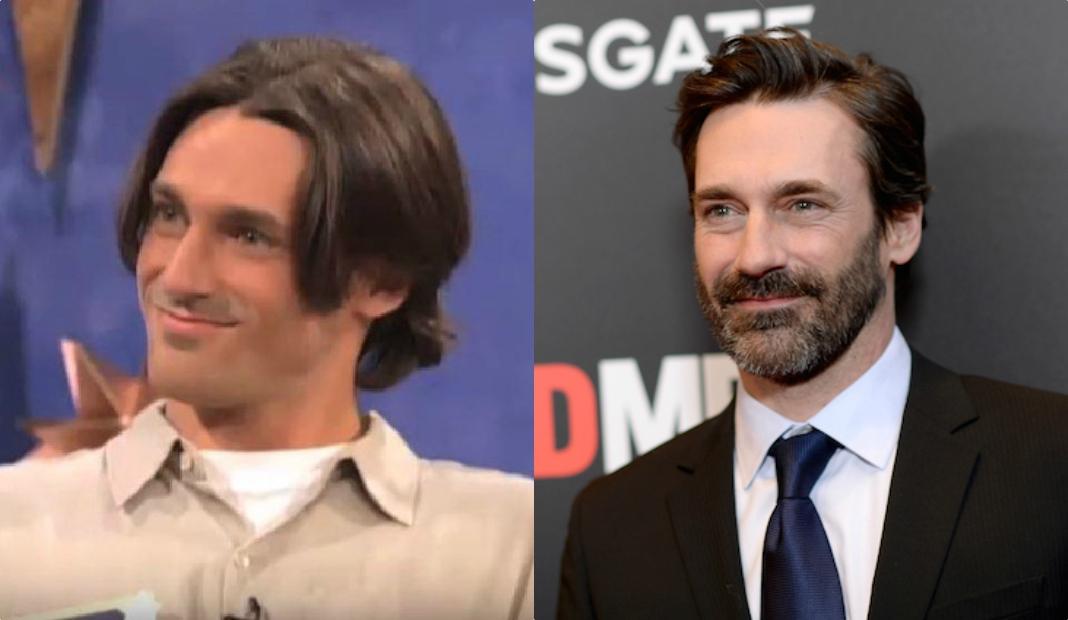 Most famous for: Mad Men
The TV star appeared on the reality dating show, The Big Date, in 1996. The female contestant didn't choose him — she must be kicking herself now — but Jon Hamm seems to have a good attitude about it. The video clip is worth watching for the '90s fashion alone.
Next: This famous comedian showed off her acting chops early on.
3. Kristen Wiig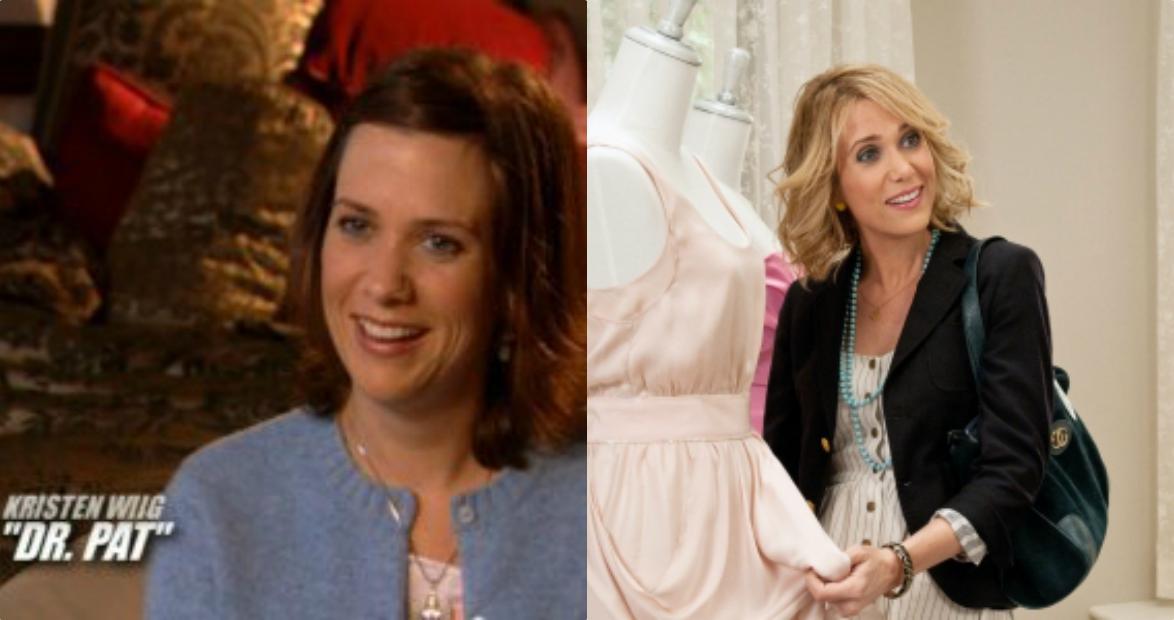 Most famous for: Saturday Night Live and Bridesmaids
One of the cruelest moments on reality TV occurred on season one of Spike's The Joe Schmo Show in 2003. One of the contestants learns he's actually the only contestant — trained actors make up the rest of the cast and dedicate the full nine episodes to hiding it from him.
Kristen Wiig appeared as "Dr. Pat the Quack" and helped trick the contestant until they revealed everything during the season finale. Her career took off two years later when she joined the cast of Saturday Night Live.
Next: This Breaking Bad actor lost big time during a reality competition.
4. Aaron Paul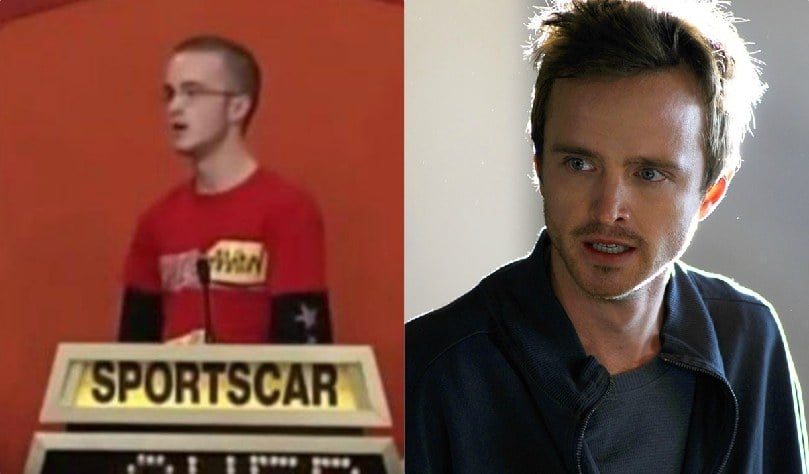 Most famous for: Breaking Bad
Before Aaron Paul was Jesse Pinkman, he was trying to win on The Price Is Right. He was so excited when he was called on stage, but ended up losing out on a sports car. After becoming famous Paul got a second shot on the show thanks to a segment on The Late Late Show with James Corden.
Next: You can see this country star's talent from the very beginning.
5. Miranda Lambert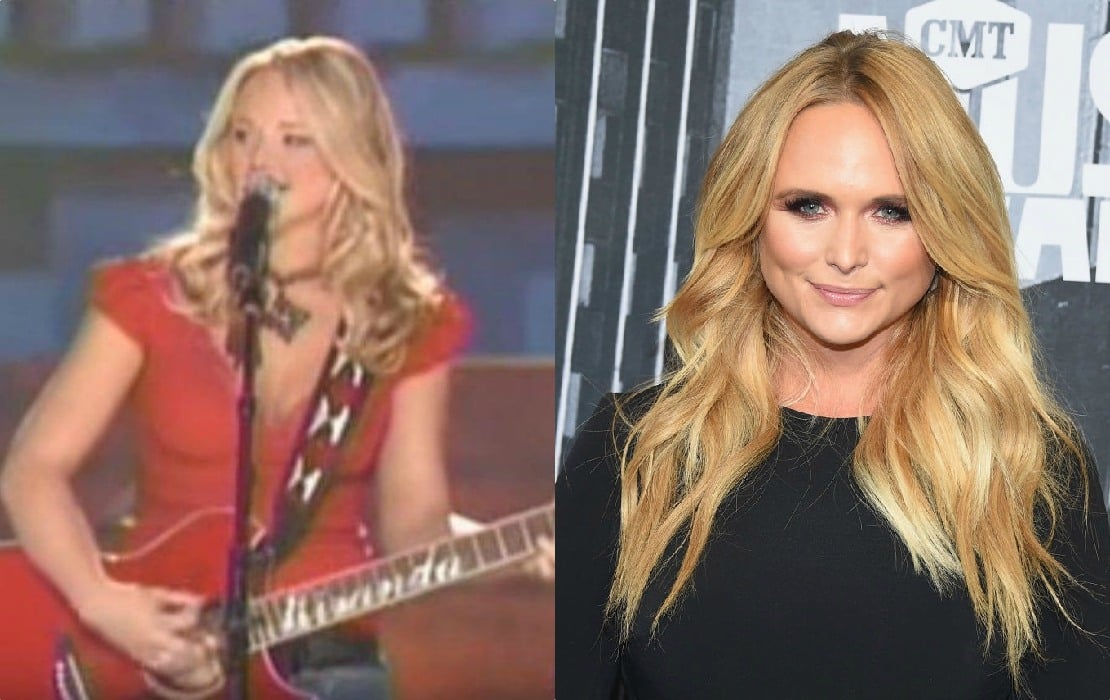 Most famous for: her Grammy-winning country music career
This Grammy winner competed on Nashville Star to win a promising spot in the country music world — and she didn't win. Miranda Lambert placed third during season one of the reality show. She signed with Epic Records after the show and released her first album in 2004, which debuted at No. 1 on the Billboard Top Country Albums charts. Now Lambert is one of the biggest country superstars in the world.
Next: This Oscar nominee eventually used her reality TV skills.
6. Emma Stone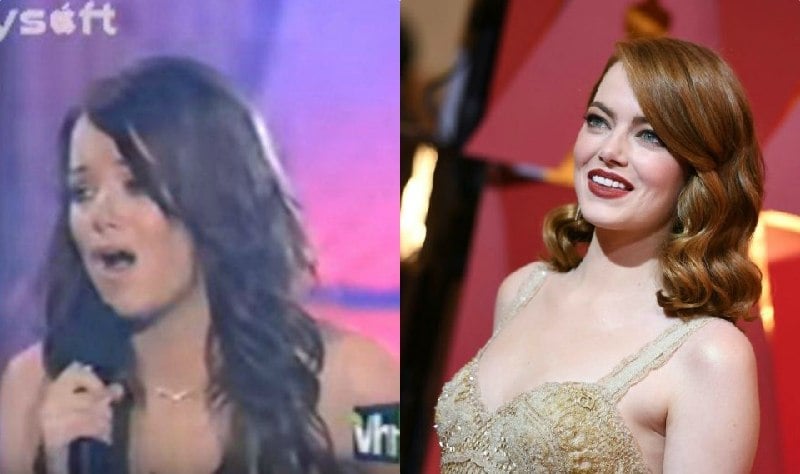 Most famous for: La La Land, The Help, and Birdman
Before becoming a leading lady, Emma Stone showed off her singing skills on In Search of the Partridge Family. The then-16-year-old rocked brown hair and had a stage name, "Emily Stone." On the show, she sang Meredith Brooks' "Bitch." Stone won and was named the new Laurie Partridge. The actress later talked about her time on the TV show.
"You go in there rolling your eyes," Stone told Vogue, "thinking, 'this is just a reality search competition,' but then you're there for seven weeks, and you just really, really want to win." The good news: She used her singing chops eventually. Stone starred in the musical La La Land, which got a lot of critical acclaim.
Next: This actress used The Real World to break into show business.
7. Jamie Chung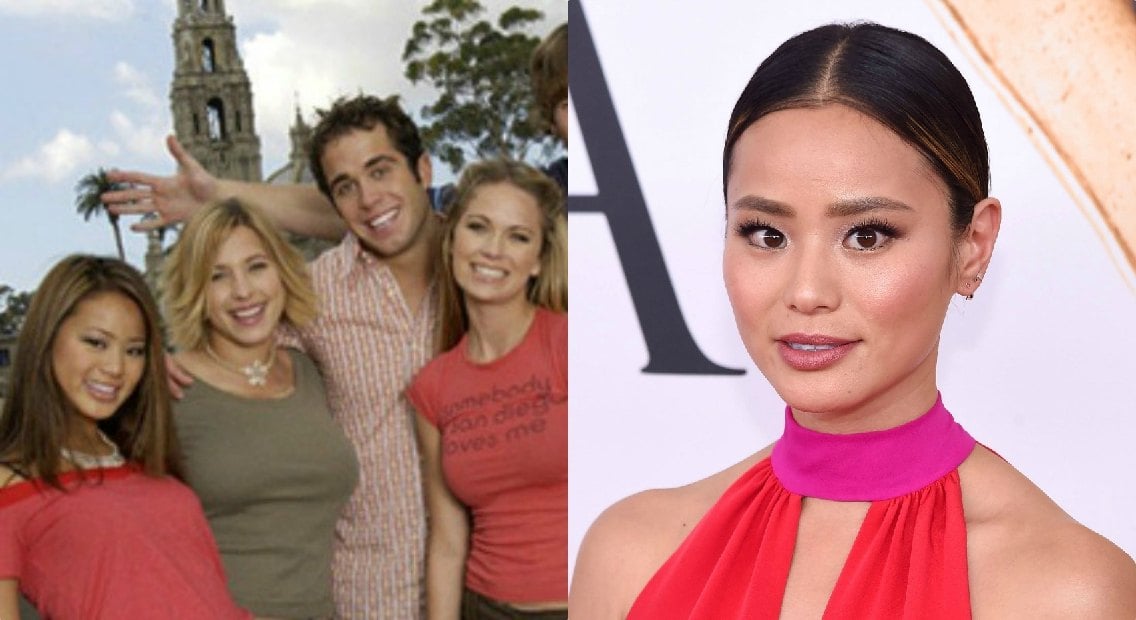 Most famous for: Once Upon A Time and Gotham
The actress first appeared on The Real World. But Jamie Chung doesn't seem proud of it since she won't let her husband, Bryan Greenberg, watch the show. "I can't find it," he told ET Online. "She won't let me see it. I've never seen it. All I asked her was, 'Did you embarrass yourself?' And she said, 'No.' So I was like, 'Alright, fine.' She was like, 'I was the boring one.'"
Next: This beauty's model behavior got her a role in The Green Hornet.

8. Analeigh Tipton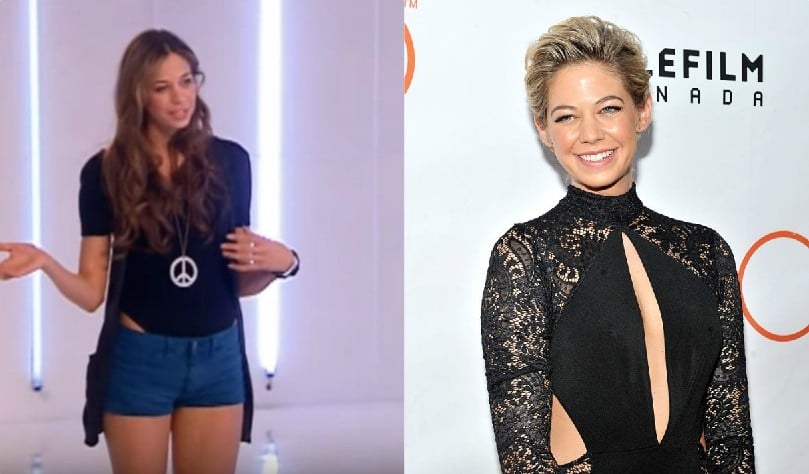 Most famous for: The Green Hornet
The actress competed on America's Next Top Model in Cycle 11, and she did pretty well. Analeigh Tipton made it into the top three for seven consecutive weeks until she was kicked off the show. After that, Tipton signed to Ford Models and acted in 2011's The Green Hornet. 
Next: This famous Fox personality proved to be a great reality TV competitor.
9. Elisabeth Hasselbeck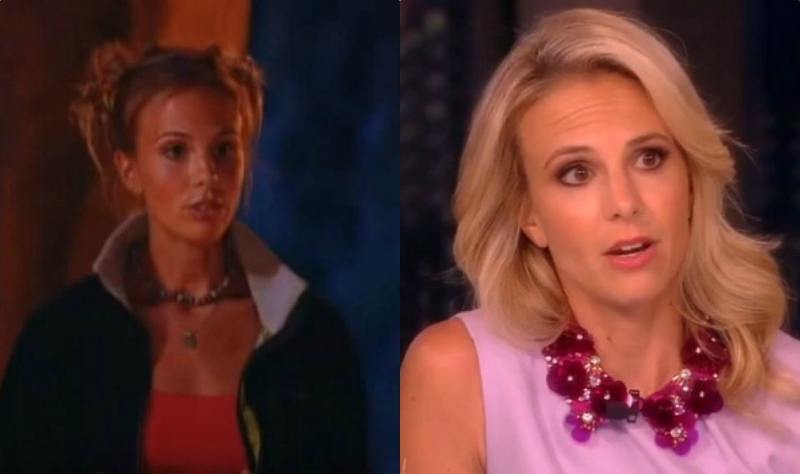 Most famous for: The View and Fox & Friends
The blonde is now a television personality and has been on Fox & Friends and The View. But before that, Elisabeth Hasselbeck was on Survivor: The Australian Outback in 2001. She was a great competitor and won often. After that she began hosting Miss Teen USA, and her career grew from there.
Next: This actress danced her way into Hollywood.

10. Heather Morris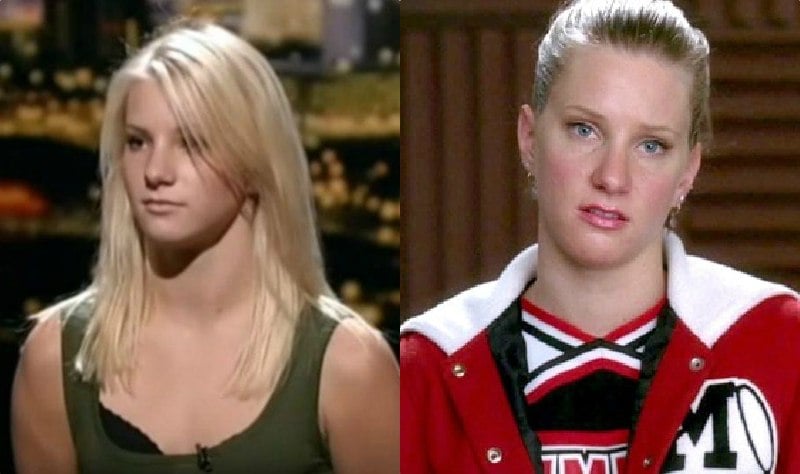 Most famous for: Glee
You probably know her as Brittany on Glee, but before that Heather Morris auditioned on Season 2 of So You Think You Can Dance. She made it through Vegas Week, but didn't make the cut for the top 20. After the show, she went on to become a backup dancer for Beyoncé, Britney Spears, and more.
Next: This reality contestant faced a long road to a legit acting carer.

11. David Giuntoli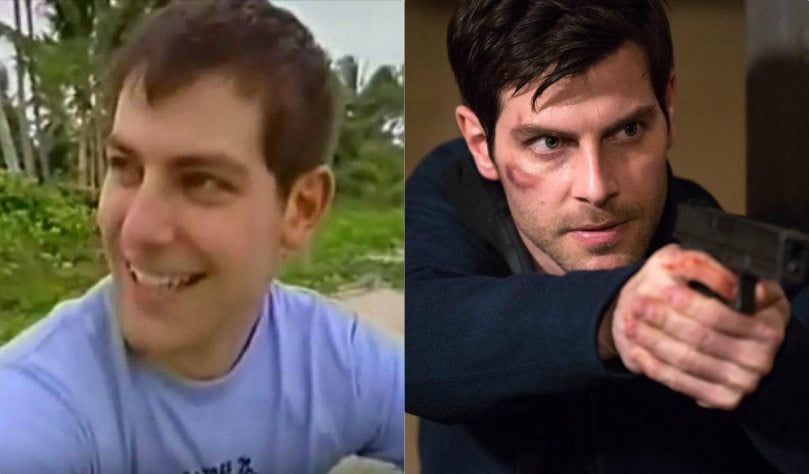 Most famous for: Grimm
Before acting, David Giuntoli competed on Road Rules: South Pacific in 2003. After that he appeared on reality TV again, on Real World/Road Rules Challenge. Years later he got his first acting role in Ghost Whisperer in 2007.
Next: Proof that so many actors are vocally talented, too.
12. Josh Henderson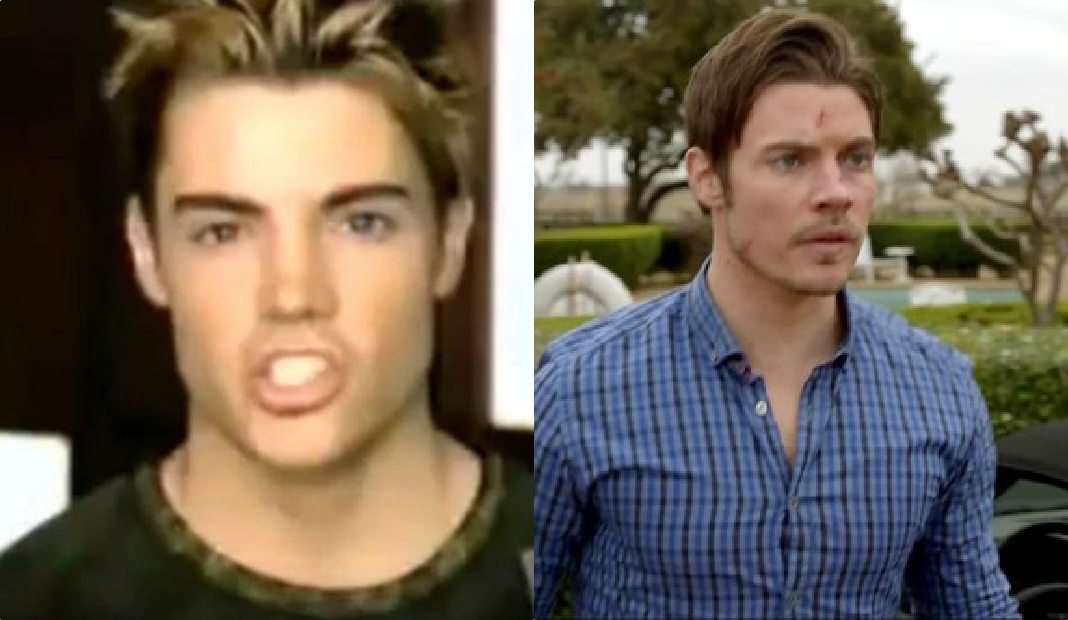 Most famous for: Dallas
The actor appeared on The WB's Popstars, a show that follows the formation of a musical group. Josh Henderson got a spot in the group, Scene 23, which ended up recording seven tracks. He later started acting, and appeared on Maybe It's Me and Do Over. Now you can find him on The Arrangement.
Next: An advertisement began this hit singer's TV career.
13. Kesha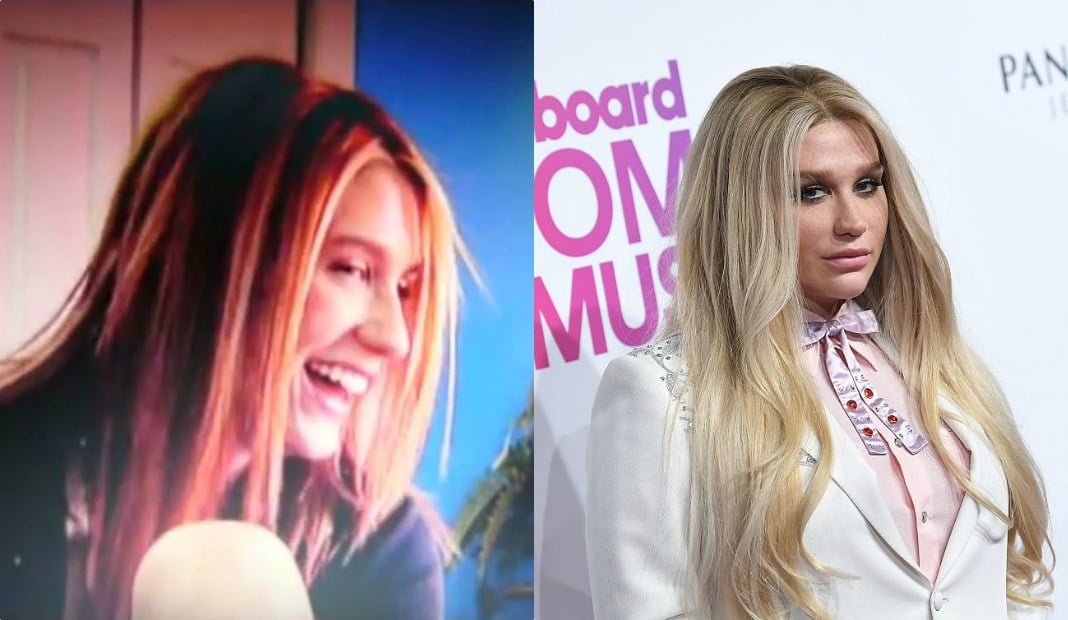 Most famous for: her pop music career
The "Tik Tok" singer responded to an advertisement asking eccentric families to host Paris Hilton and Nicole Richie as they filmed The Simple Life. In the episode, the reality stars try setting up Kesha's mom by interviewing potential dates. Kesha is also there to make sure the men are a good fit for her mom.
Next: Before acting, this "pretty little liar" gave singing a chance.
14. Janel Parrish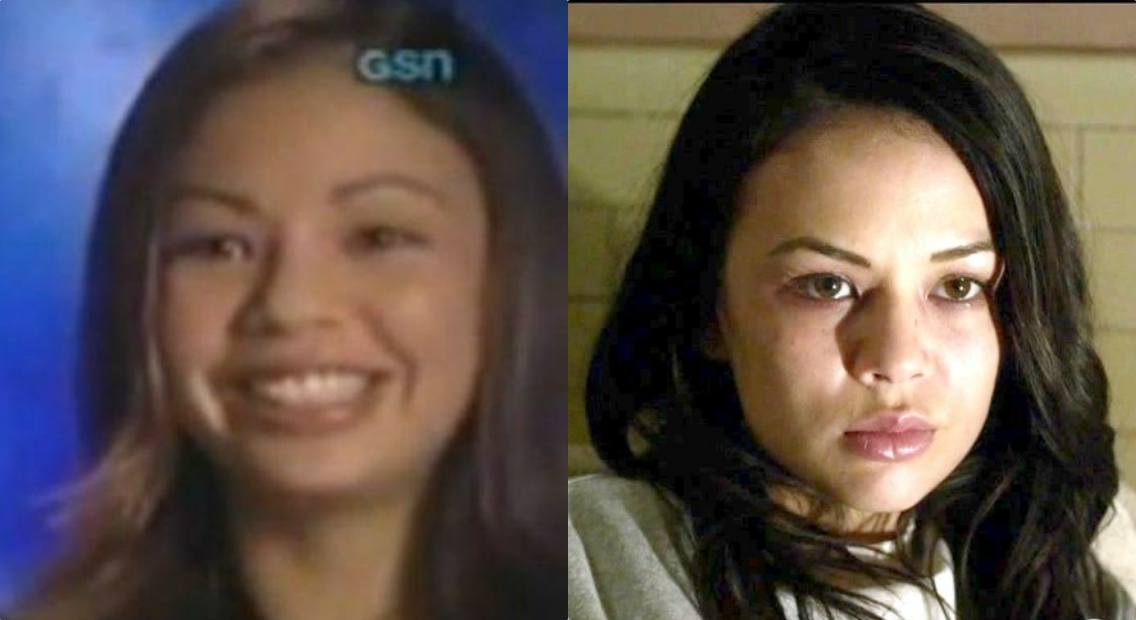 Most famous for: Pretty Little Liars
You probably know her as the untrustworthy Mona Vanderwaal on Pretty Little Liars. But before that, Janel Parrish sang on American Juniors at just 14 years old. Ryan Seacrest hosted the competition show where kids performed for the chance to be part of a pop group.
Next: This actress dabbles in country music.
15. Lucy Hale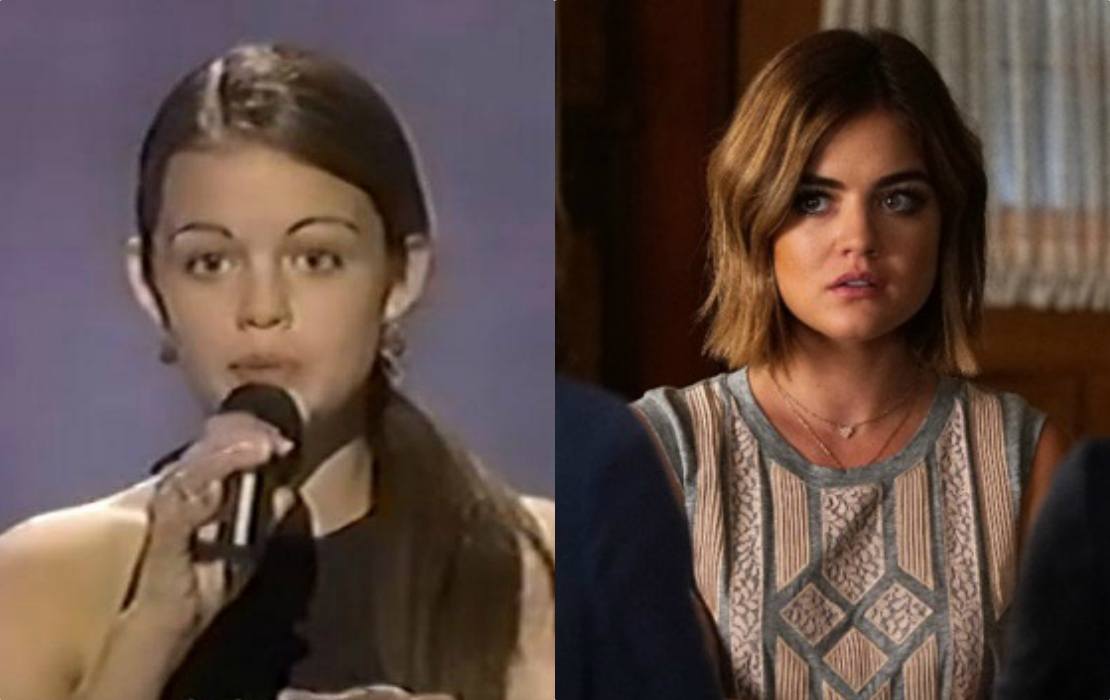 Most famous for: Pretty Little Liars
Here is another PLL star who was on American Juniors. Lucy Hale was part of a vocal quintet, however the group disbanded in 2005. Hale still sings and recorded a country album in 2013 titled Road Between.
Next: Before her breakout role, this actress shared a steamy kiss on reality TV.
16. Jackie Cruz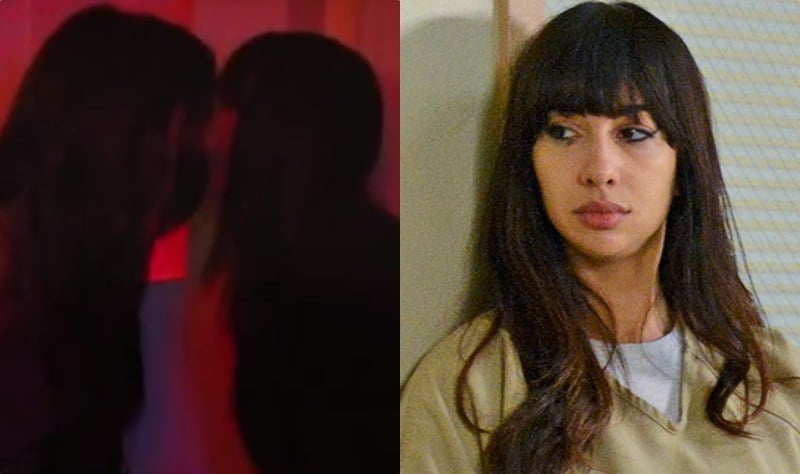 Most famous for: Orange Is the New Black
Now Jackie Cruz is Flaca on Orange Is the New Black, but before that she was on Kourtney & Kim Take Miami. There, she took an art class with Kourtney and eventually kissed her in a club! "I always wanted to take art classes," explained Cruz to Hollywood Gypsy, "and I always passed by this art school on Lincoln road. I decided to sign up and Kourtney was in my class. It was all very random. I thought she was really funny and we hit it off quite well."
Next: Modeling wasn't meant to be for this actress. 
17. Yaya DaCosta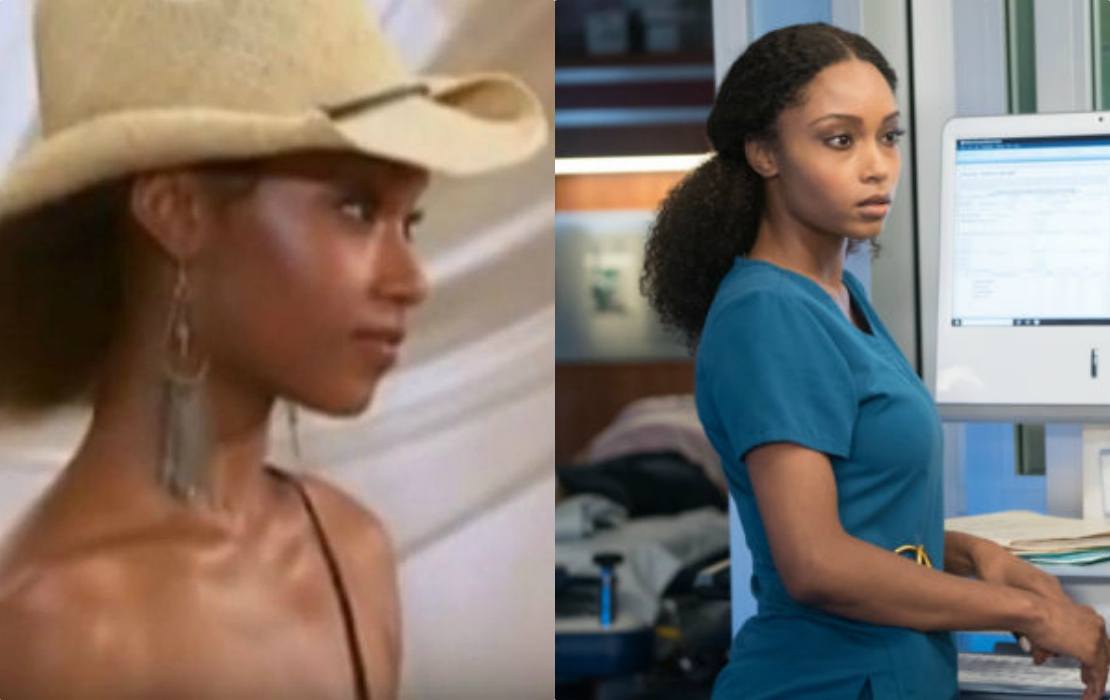 Most famous for: Chicago Med
The actress now plays April Sexton on Chicago Med. But before that, Yaya DaCosta was trying to be a model in Cycle 3 of America's Next Top Model. She stood out from the rest, given her style and look on the show. She made got second place and did some modeling after the show, before switching to acting.
Next: One of the most famous singers of our time appeared on The Hills.
18. Lady Gaga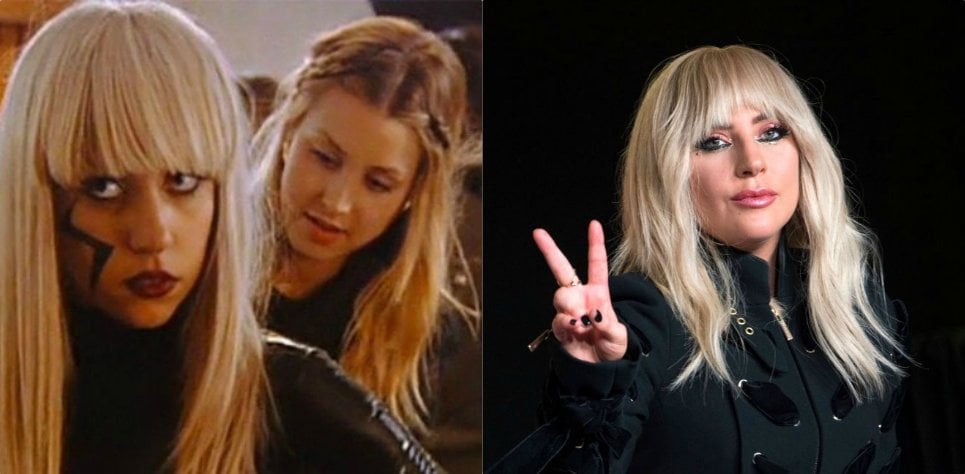 Most famous for: her Grammy-winning music career
The reality show, The Hills, followed Lauren Conrad after she graduated high school and was trying to make it in the fashion industry. On the show, Conrad starts interning with Whitney Port at Teen Vogue. One of her assignments is to help a future pop star get ready for a performance. One of their ordeals in the episode, was zipping up Lady Gaga's latex cat suit. We also get a glimpse of Gaga performing her first hit, "Just Dance."
Next: This actress received an award for her work on a once-popular reality show.

19. Laverne Cox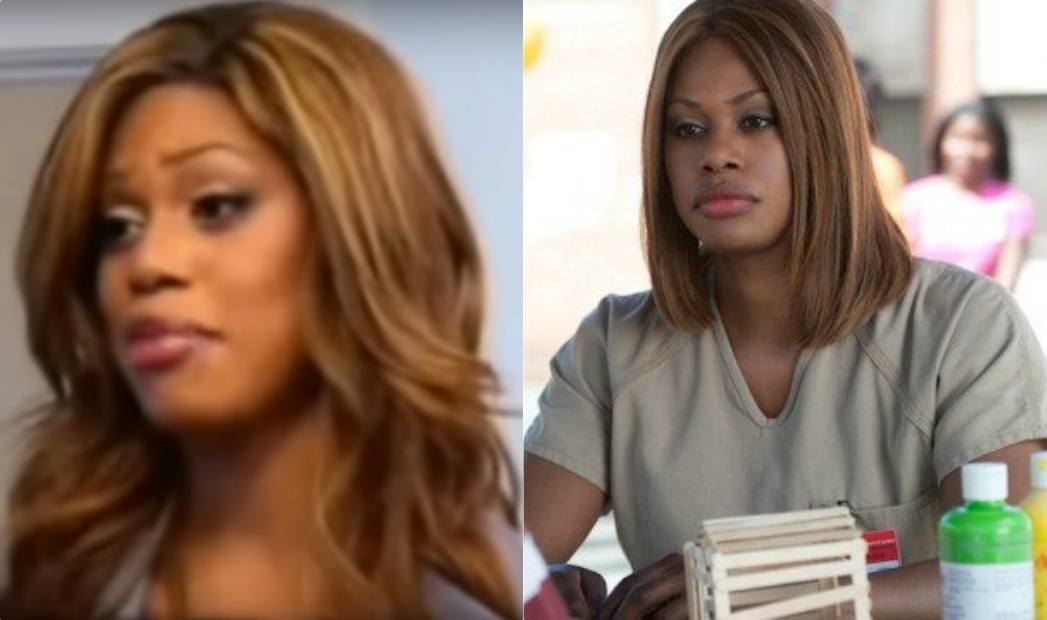 Most famous for: Orange Is the New Black
The talented actress and LGBT advocate competed on a reality TV show before getting her big break. I Want to Work for Diddy gave contestants an opportunity to try and become Sean John's assistant. She actually got a GLAAD award for Outstanding Reality Series for her work on the show.
Follow Nicole Weaver on Twitter @nikkibernice
Check out Entertainment Cheat Sheet on Facebook!