Celebrities Who You Forgot Were on 'Dancing with the Stars'
There have been so many seasons of Dancing with the Stars, that we've seen numerous losers, winners, and impressive performances. Part of the beauty of the show is that it can bring back celebrities who have been out of the public eye for quite some time.
However, not every star is interested in the show, including some celebrities who are asked every season to join, yet have never participated. Then there are the many celebrities who have put on their dancing shoes for a shot at the Mirror Ball trophy.
There have been so many contestants that chances are you forgot many of the celebrities who were on the show. Some of these contestants are total blasts from the past and went back to obscurity after being on the show while others are still famous and in the limelight. Here are 15 celebrities who you probably forgot were on Dancing with the Stars.
1. Mark Cuban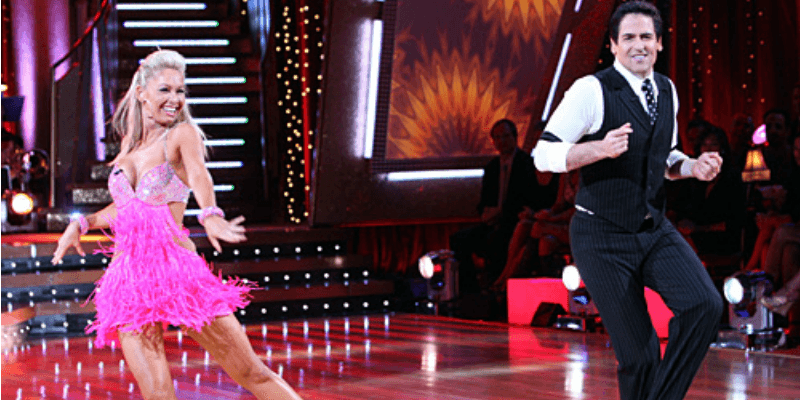 The Dallas Mavericks owner is typically trying to close deals on Shark Tank, but in 2007, he decided to take a break in order to dance. He was partnered with Kym Johnson and ended up being the fifth person to get eliminated from the show.
Of course, you don't have to feel bad for him since he bounced right back to being one of the head honchos on Shark Tank. But remembering Cuban in his dancing outfits does make him a little less intimidating.
2. Lil' Kim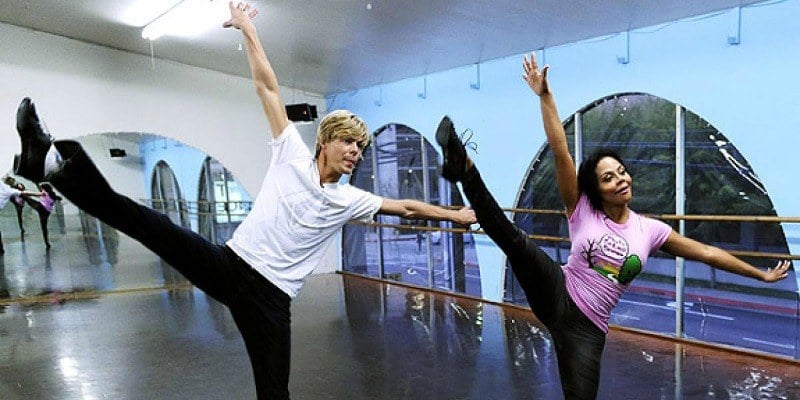 The rapper went on the show to try and win the Mirrorball Trophy in Season 8. There, she worked with Derek Hough, but was sent home after she faced off against rodeo star, Ty Murray. She later came back on the show to give a special performance of "Lady Marmalade."
3. Nancy Grace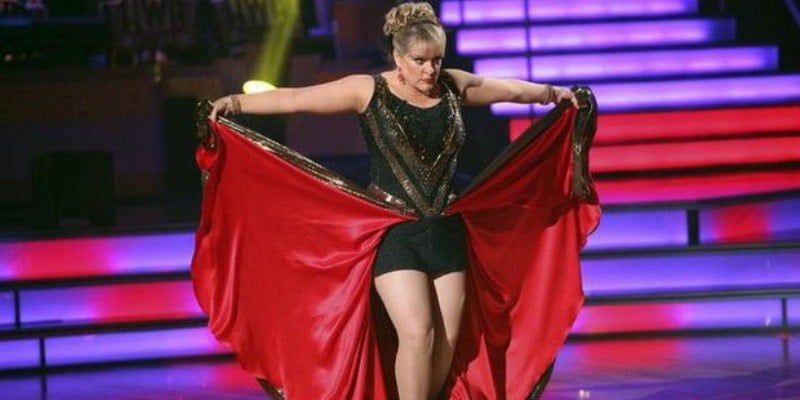 The television host and former prosecutor can be often seen commenting on real trials, but she switched things up to do the show in Season 13. Sadly things didn't go as planned. She had a wardrobe malfunction and her nipple was shown, and then she was eliminated in Week 8.
4. Harry Hamlin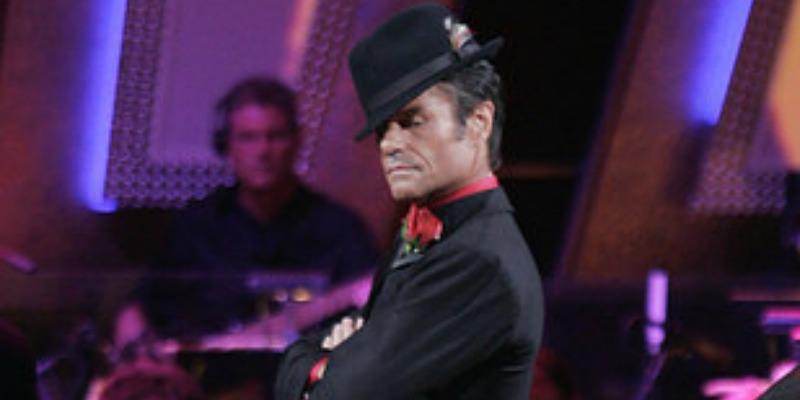 The L.A. Law star has continued acting throughout the years and was more recently on Mad Men. But he also took the time to go on Dancing with the Stars in Season 3. He was partnered up with Ashley DelGrosso, but was eliminated after three weeks.
5. Rob Kardashian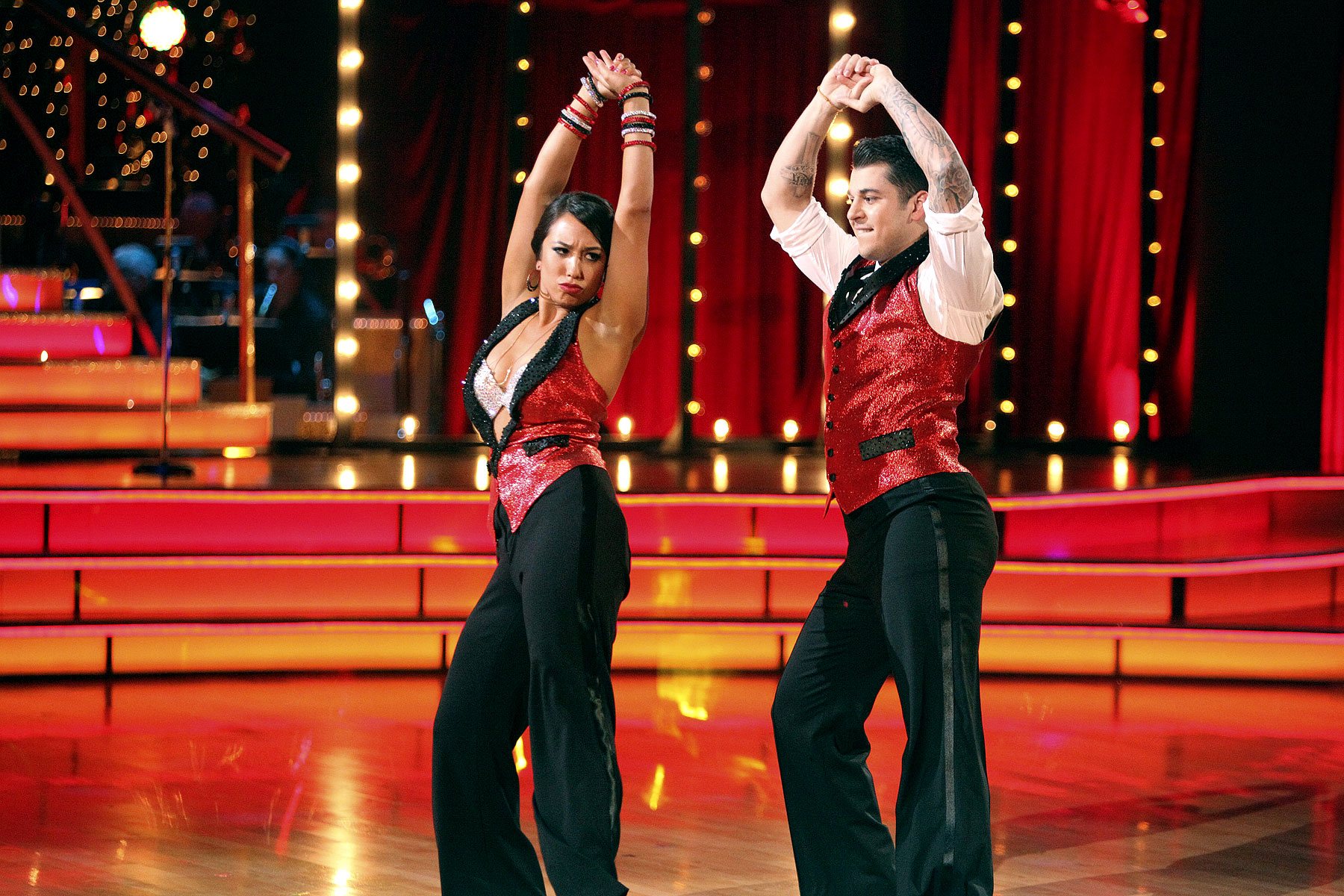 Most people remember that Kim Kardashian competed on the show, but her little brother also put on his dancing shoes in 2011! Rob actually made it further than Kim and was the runner-up on the show.
6. Tucker Carlson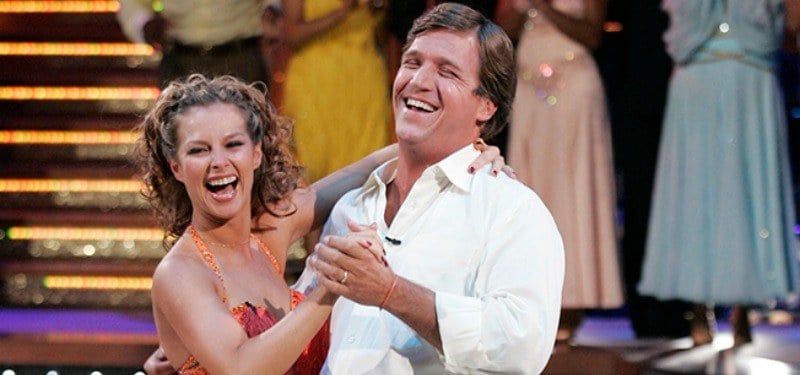 The news correspondent decided to get on the dance floor and ditch the tie in 2006. He was pretty stiff, which didn't go over well with the judges. Chances are you probably don't remember him or his moves because he was the first to get eliminated that season.
7. Jerry Springer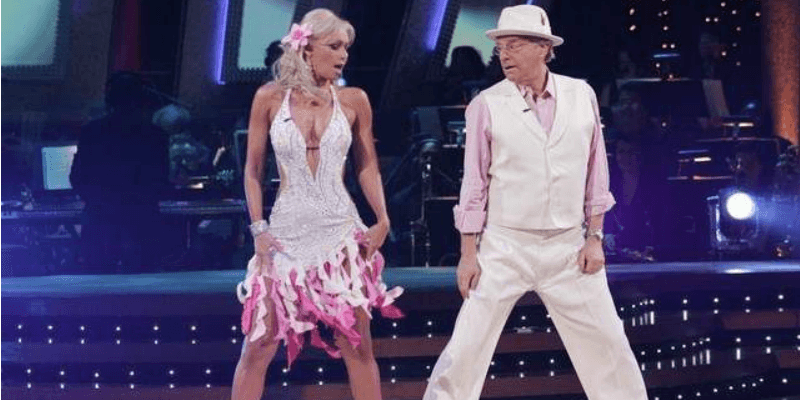 The former television host actually beat Harry Hamlin and Tucker Carlson, making it further than either of them in Season 3. He and Kym Johnson were eliminated sixth that season. Springer had a great sense of humor while being on the show. As reported by Fox, Springer said, "At my age, we don't shake hips, we replace them."
8. Floyd Mayweather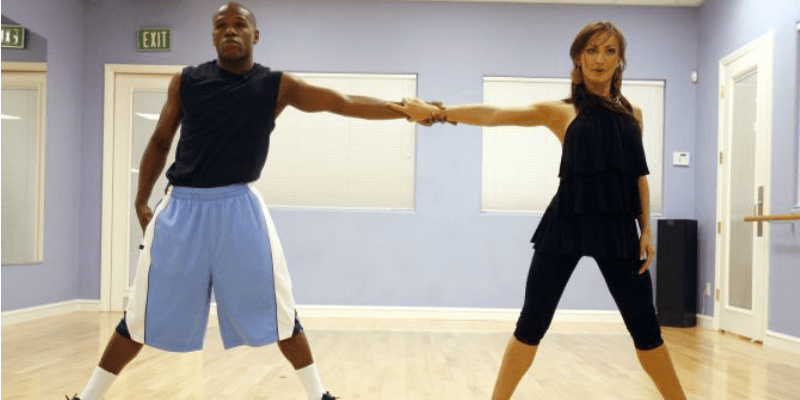 The former boxer and current boxing promoter also showed off his moves in 2007, but it was the pasodoble that sent him home. At the time, Mayweather was still boxing and was able to plug his HBO pay-per-view fight with junior welterweight champion, Ricky Hatton, at his elimination.
9. Steve Guttenberg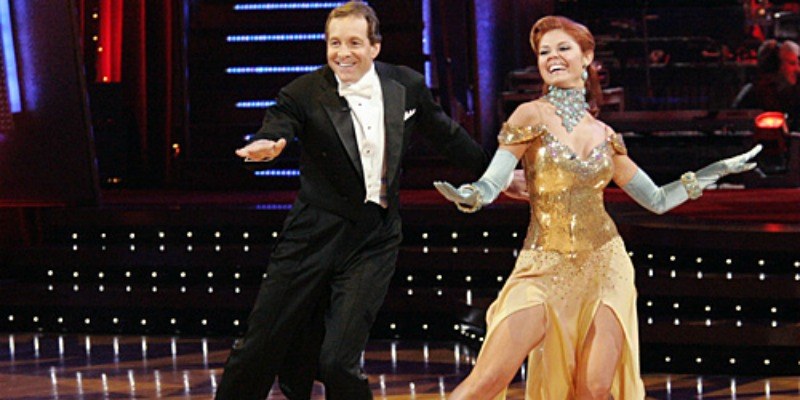 The Police Academy star has been away from the limelight for quite some time, but he did make it back on television in 2008 for the show. Sadly, he was a bit boring and was the third celebrity to get eliminated. After the show, Guttenberg continued acting, but not in any huge projects.
10. Macy Gray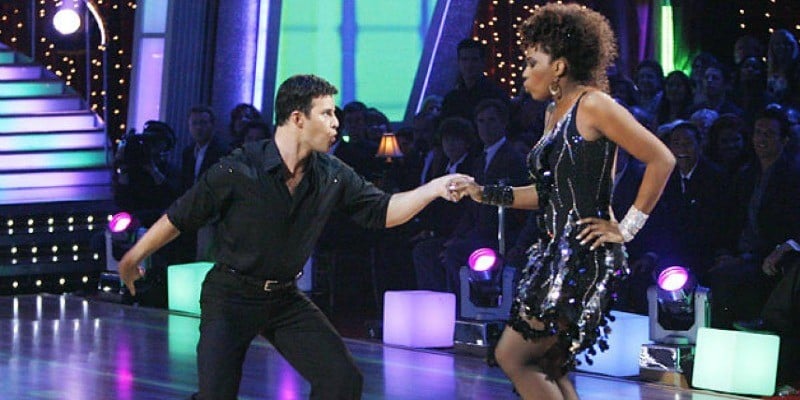 The raspy singer has a pretty recognizable voice and has continued to use it over the years. In 2009, she switched things up by competing on Dancing with the Stars. Of course, the unique singer got comments on her dancing from the judges like "It was beautiful in its own bizarre way," as reported by the NY Daily News. However, Gray was the first person to get eliminated that season.
11. Tatum O'Neal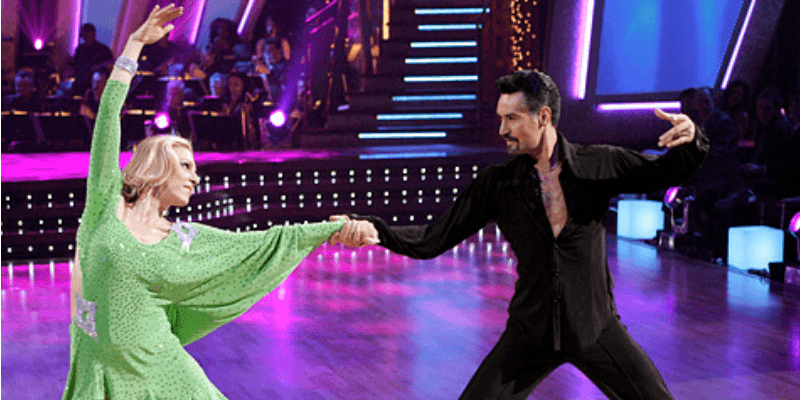 The Academy Award winner also danced on the show in Season 2 and her partner was Nick Kosovich. Sadly, she didn't get anywhere close to putting that Mirror Ball trophy next to her Oscar. She was eliminated after just two dances.
12. Andy Dick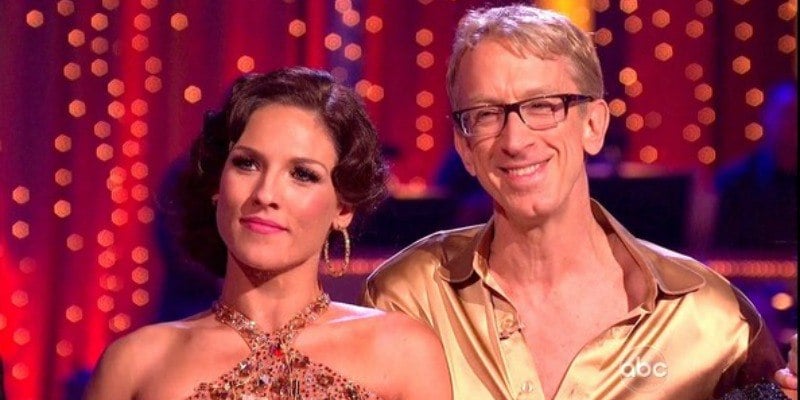 The actor was on the show in Season 16 and was partnered with Sharna Burgess. He actually managed to make it to seventh place but had a dramatic exit from the show. He actually cried and told People Magazine that making it as far as he did meant a lot to him.
"I'll miss that feeling of accomplishment every week. This is just so not what I do. Lasting this long at something that's not me is just so wild," he said.
Now it looks like the actor is making a comeback as he has appeared on Netflix shows like Love, Sense8, and more.
13. Billy Ray Cyrus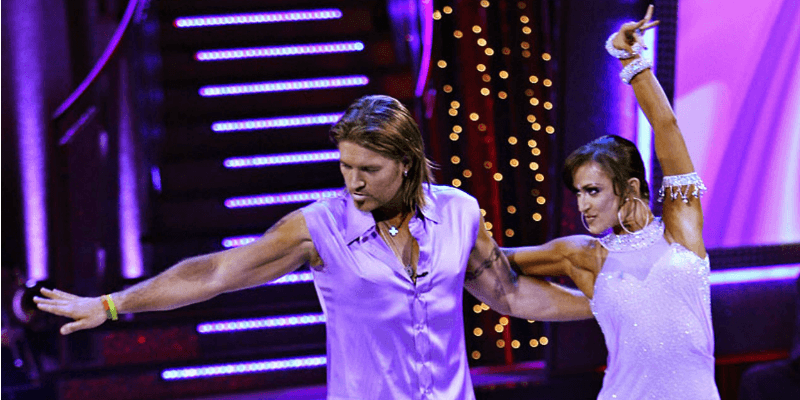 The country singer and actor danced on Season 4 with Karina Smirnoff. He made it to fifth place before getting eliminated. However, it wasn't a smooth journey and Billy Ray Cyrus had a few words for Bruno Tonioli who called one of his dances "crap."
"Bruno calling me crap is the pot calling the kettle black," Cyrus said according to Country Rebel. "We worked way too hard on it for it to be called crap. I mean we worked really hard on it so you would think that he might appreciate that a little bit. But what the heck."
14. Shannen Doherty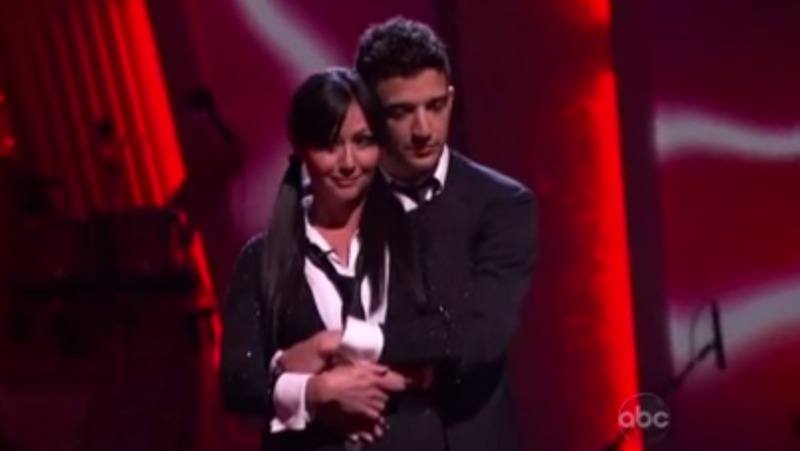 The television actress was also on the show in Season 10 and was the first to be eliminated. Sadly, her waltz with Mark Ballas just didn't make the cut and fans didn't care to keep her. Given her short run on the show, it's understandable why many forgot she ever appeared.
15. Buzz Aldrin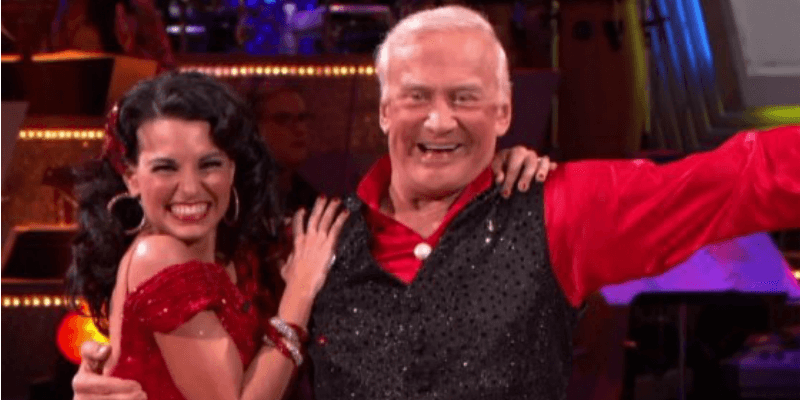 The former astronaut was also on Season 10 of the show and entertained many by doing the moonwalk. However, he couldn't quite keep up with the other competitors and was the second person to be eliminated.
Follow Nicole Weaver on Twitter @nikkibernice
Check out Entertainment Cheat Sheet on Facebook!