'Celebrity Big Brother': How Tamar Braxton Felt About Todrick Hall's Seemingly Shady Description of Her
Todrick Hall has been getting a lot of flack for his strategy to win on Season 3 of Celebrity Big Brother. The YouTube sensation has been accused of being a bully by his former housemates and not playing fair. Fans also pointed out his alleged shady behavior, specifically one comment he made about his longtime pal, Tamar Braxton. But the Grammy-nominated singer says there was an explanation for Hall's remarks.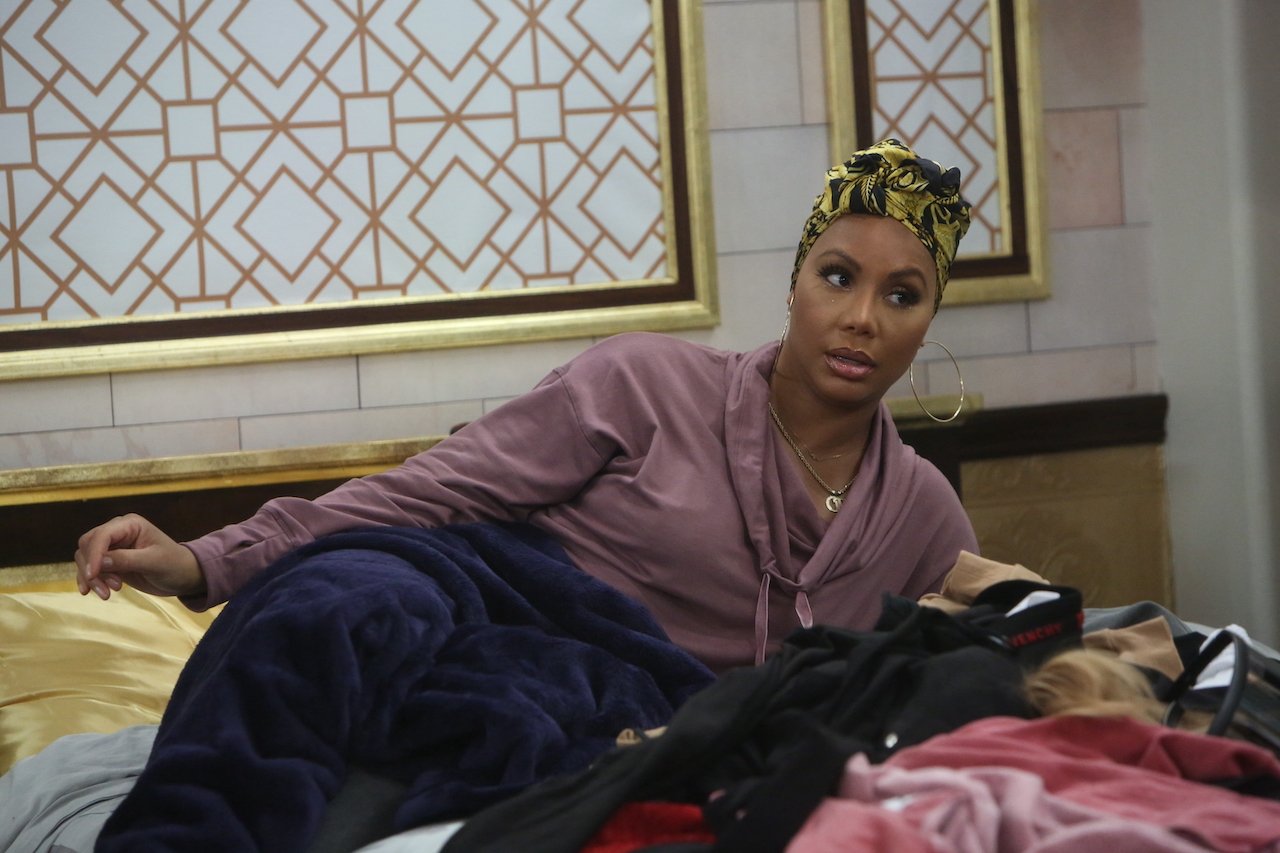 What Todrick Hall said about Tamar Braxton
Braxton and Hall have been close friends now for several years and have even collaborated with one another on projects together. While speaking to one of his CBB housemates, he spoke of his relationship with Braxton and her outlandish personality that she's known for.
RELATED: Inside Tamar Braxton's $2.4 Million Farmhouse
"It's so funny because I think her personality sometimes supersedes her talent and sometimes people focus on that," he said of Braxton. "She is deemed 'extra' and stuff. She's basically, like to me, a gay man or drag queen trapped in a woman's body. She's hilarious. She's so funny to me."
More than anything, Hall is amazed by Braxton's talents. "She can cook," he added. "Her voice is out of control. Her range…she can sing so high. She can belt so high. There's not a note I know of that she can't sing."
Tamar Braxton responds to Todrick Hall
After Hall's clip surfaced online, many found his "gay man/drag queen" comment to be offensive. Braxton caught wind of Hall's remarks and posted what was perceived to be a subliminal message to her social media page.
She shared a video of Hall saying, "I'm going in, b—-h," noting that she and Hall were on good terms when he left to film season the show. She added: "I doubt that he means what he's saying. He sent me this RIGHT before going into the house. That place can bring the crazy out of people when they really wanna win! I'm sure it's all just game…at least I hope."
The reality star made history on 'CBB' before Todrick Hall's participation
Braxton may have not been quick to take Hall's words to heart because she too survived 30-days of no contact with the outside world in the CBB house. The Braxton Family Values star competed during Season 2 of the competition alongside Dina Lohan, Ricky Williams, Kandi Burruss and others.
A huge fan of the show, Braxton strategized from the beginning and it paid off. She made history as the first Black person to win the show. Alongside her runner-up, Ricky Williams, she was part of the first time two Black contestants made it to the final two in the competition.
RELATED: Tamar Braxton on Why She's Never Had a Successful Relationship
Furthermore, Braxton is only the second to win by a unanimous vote. Every jury member voted for Braxton to win over Williams, which shocked her. After the finale episode, host Julie Chen noted that Season 10 winner Dan Gheesling is the only person who has won unanimously at the end.
The "Love & War" singer also broke a major superstition: the first person to enter the house never wins. Fanatics of the show are familiar with the concept. Despite her being a fan of the show, it's the one thing she forgot when she entered the house first.
RELATED: Tamar Braxton Regrets Criticizing Her Sister Traci's Music and Singing Voice