'Celebrity Family Feud': How Rob Lowe Made His Wife's 'Dream' Come True
Celebrity Family Feud is back and Rob Lowe's wife, Sheryl Berkoff, is ecstatic. She's always wanted to compete on the game show and, this year, for her birthday, Lowe made her dream a reality. Here's how the surprise came to fruition.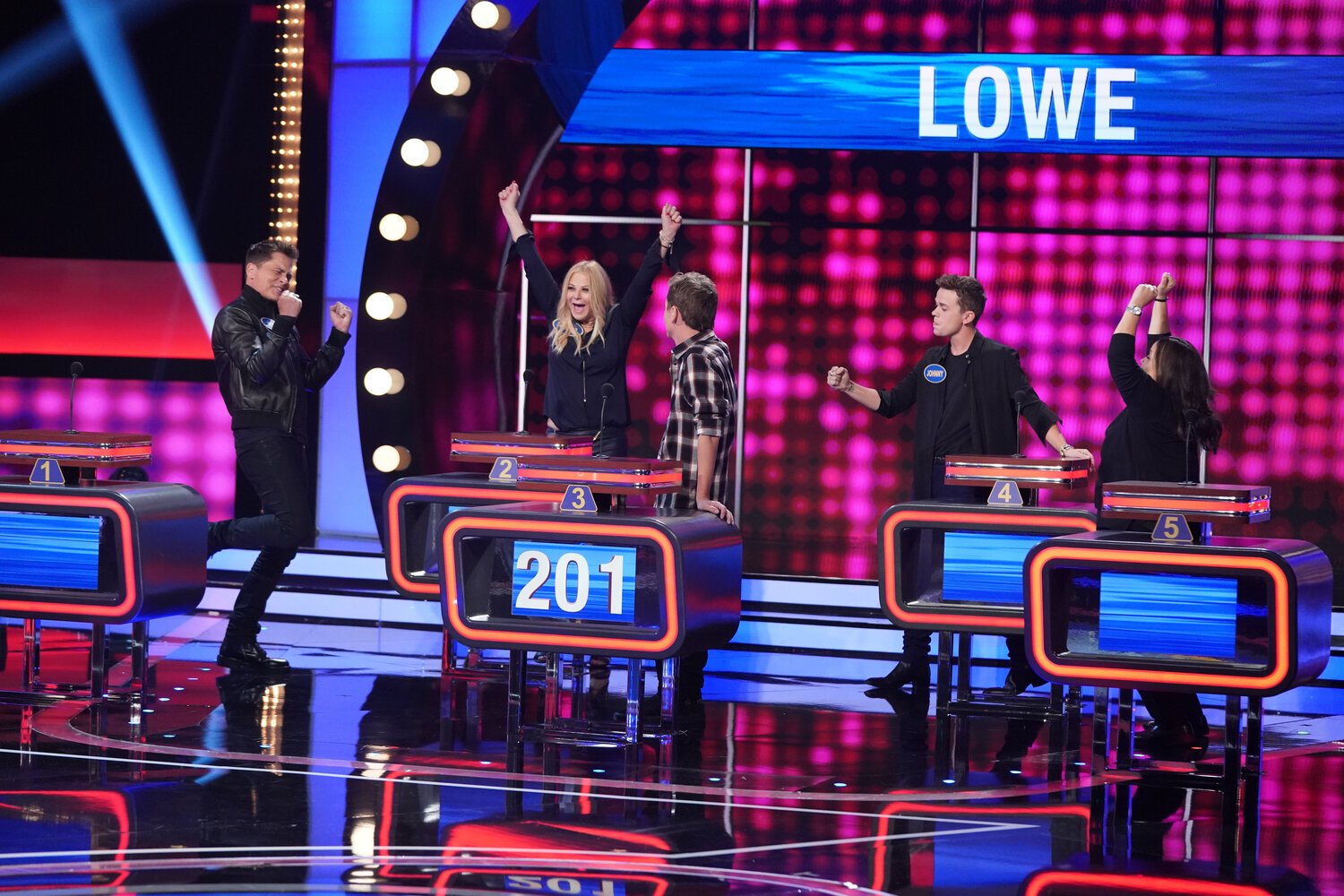 How Rob Lowe surprised wife Sheryl Berkoff with an episode of 'Celebrity Family Feud'
Berkoff has been a huge fan of Celebrity Family Feud for many years. In 2018 on The Ellen DeGeneres Show, Lowe said he sleeps better on the road because "I'm not with my wife." That's because at home, Lowe's wife keeps him up late into the night as she plays Family Feud on her iPad. She likes Lowe to weigh in.
"[She] wakes me up like, 'Honey, honey! Quick, name five foods that are gross,'" he said. "I'm like, I just want to go to bed."
When Berkoff initially arrived on the Celebrity Family Feud set, she thought she was there because Lowe was creating a video for her birthday that featured family and friends on the stage. But when she walked on stage along with her and Lowe's two sons, she realized what was happening. And she was shocked.
'Celebrity Family Feud': Season 7, Episode 1
The episode premiered on June 6, 2021. Lowe's family played actor Terrence Howard's family.
"You better get ready," Lowe tells his wife as they enter the stage.
At the beginning of the episode, host Steve Harvey comments on Lowe's birthday surprise.
"The producers were telling me this — they said it was your birthday, it was your whole dream you wanted to be on the show, so Rob made it happen," he said.
"And she had no idea," adds Rob.
"This is not real," Berkoff says, still in disbelief.
"No, it's real," Lowe assures her. "It's very real. We're playing for charity."
"Oh, I'm so happy!" she says, embracing Lowe and wiping away tears.
The Lowes made it all the way the "Fast Money Round." After an impressive performance by Berkoff, Lowe took things down to the wire. Ultimately, the couple scored enough points to win the game and raise $25,000 for the Wounded Warrior Project. It looks like all that time playing Family Feud on the iPad paid off.
Rob Lowe and wife Sheryl Berkoff's relationship history
Lowe and Berkoff first met on a blind date in 1983. But after going out a few times, they decided against pursuing a serious relationship. However, a few years later, they reconnected on the set of the movie Bad Influence in 1989. There, they began dating seriously and fell in love. They married in 1991.
In a 2014 interview with Haute Living, Lowe spoke about how meeting Berkoff changed his life.
"I had met my now wife, Sheryl, and was attempting my first try at monogamy — which was not really in my nature at the time — and I wasn't able to do it," he said. "It made me examine how I was living my life. That led me to getting sober, which led me to changing my life — giving me everything I now have."
In 2019, on the Goopfellas podcast, Lowe reflected on his long and happy marriage with Berkoff.
"It really is all about who you pick," he said. "I always say to people, 'If there's any way to marry your best friend, do it.' 'Cause the rest of it comes and goes, and I was very lucky there."
Celebrity Family Feud is on Sunday at 8 p.m. ET on ABC.