Celine Dion and Toni Braxton Almost Had 1 Of Each Other's Biggest Songs
When you think of the world's greatest vocalists, Celine Dion and Toni Braxton are two singers who probably come to mind. Both Dion and Braxton are known for their powerful vocals and soulful ballads that are packed with emotion. Although there are distinctions in their musical styles, there are still some similarities that led to Dion and Braxton being tapped to create songs that eventually went to the other person.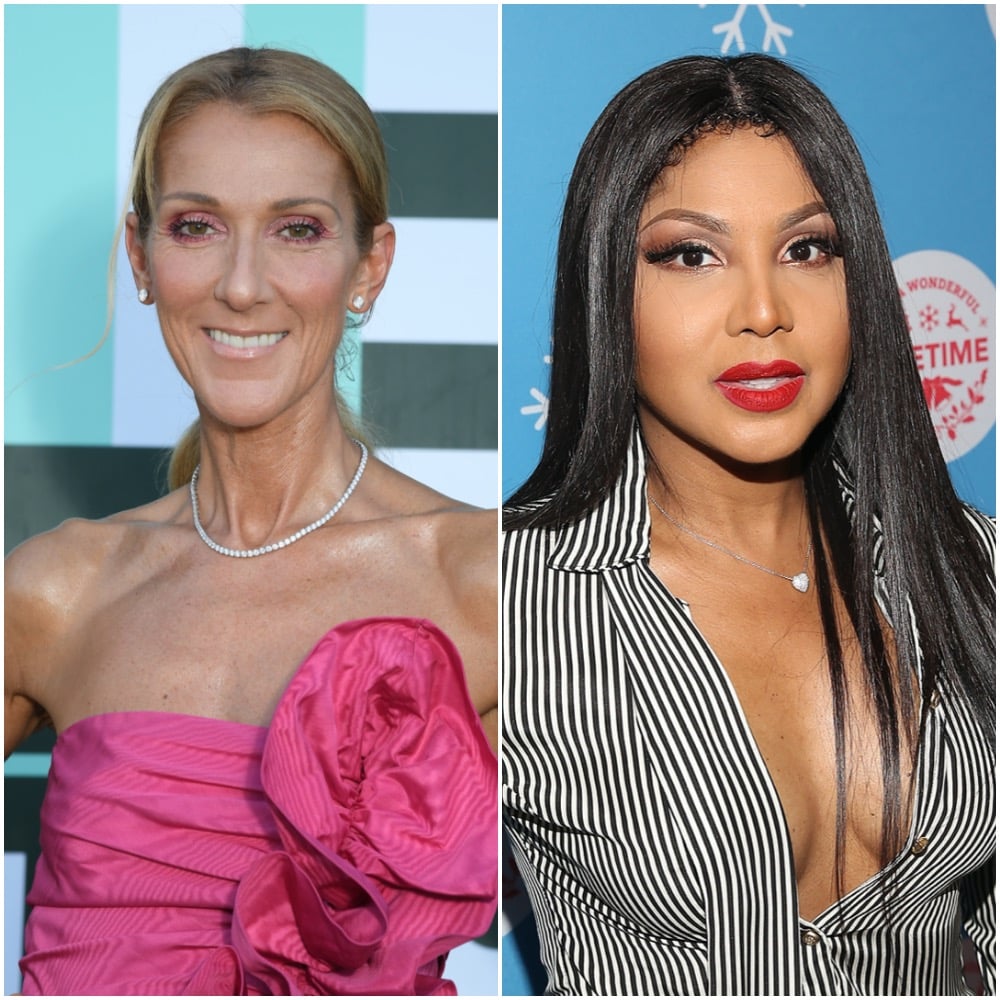 Toni Braxton was offered Celine Dion's biggest hit after breaking out as a solo artist
After attempting a singing career with her sisters in 1990, Braxton found fame after catching the attention of L.A. Reid and Babyface and signing to their music label, LaFace, in 1991 (via AllMusic).
She released her eponymous debut studio album in 1993 to positive reviews and fanfare. The album spawned hits such as "Another Sad Love Song" and "Breathe Again," and ultimately helped Braxton win her first three Grammy awards.
After the album, she started working on its follow-up. It was around this time when she was approached with what would become Celion Dion's massive hit "Because You Loved Me." Braxton told Entertainment Tonight in a 2015 interview: "I heard the song, loved it. And my record company said, 'Eh, it's not really time to put out a song between your album.'"
With that, she turned down the song and continued to work on what would be become her second studio album, Secrets. That project debuted in 1996 to critical and commercial acclaim, setting new records for Braxton in her career.
It included tracks such as "You're Making Me High" and "Unbreak My Heart" — a Grammy-winning hit that went platinum, sold over two million copies, and has since become one of Braxton's signature songs.
RELATED: 'Unbreak My Heart:' Why Executives Hated Toni Braxton's Music Video
Celine Dion could have had Toni Braxton's 'Unbreak My Heart'
Sometime in the mid-90s, Dion was offered "Unbreak My Heart." At the time, she had established herself as one of the world's top-selling music acts, having released a variety of projects between the '80s and early '90s.
It's unclear why she decided not to go forward with the "Unbreak My Heart." But Braxton told Entertainment Tonight: "She didn't feel that — I don't know what the situation was, but I know I got it. So we kind of flipped off there."
RELATED: Celine Dion's 'My Heart Will Go On' From 'Titanic' Almost Didn't Happen
Dion released "Because You Loved Me" with her fourth studio album, Falling in Love, in 1996. The song became a global hit, topping the charts in several countries. It also sold over two million copies and received award recognition, including a Grammy award and several other nominations.
Though it's interesting to know that these two almost had one of each other's biggest hits, it can be argued that the songs would not have been the same had someone else sang them. Dion and Braxton both brought their own twists and flavor to the song that has helped them stand out and become the classics they are now. Stream both songs now.