'Center Stage': Why the 2000 Film Was So Unique Compared to Other Dance Movies
If you're a dancer — or just a fan of ballet — you might have noticed that we recently passed the 20-year anniversary of an iconic dance movie. In the early 2000s, Center Stage was the go-to sleepover flick for many young dancers dreaming of one day becoming a ballerina. The movie, while not perfect, is one of the rare dance-themed films that is actually pretty good. (No shade to the Step Up franchise, which is incredible for its own reasons).
Many dance movies suffer from mediocre acting and awkward plotting, to serve the larger purpose of showing cool dance moves. But Center Stage has a lot more going for it than most attempts at the genre. Importantly, the movie includes Zoe Saldana, who undeniably provides the standout acting performance. But, how did Center Stage become the dance movie that "got it right" — and what did they do right that other movies didn't? Actress Amanda Schull, who played the movie's protagonist, Jody Sawyer, recently broke down how Center Stage so deftly portrayed ballet as an art form — all within an engaging cinematic narrative.
The movie 'Center Stage' turns 20 years old in 2020
Entertainment Weekly recently published an interview with the star of 2000's Center Stage, actress Amanda Schull. (Since the 2000 movie, Schull has racked up a steady stream of TV work, appearing in the series Pretty Little Liars, 12 Monkeys, and Suits, to name a few.) As the article pointed out, Center Stage was no "box office smash." However, over time, viewers turned it into "a beloved cult phenomenon."
If you've never seen it, Center Stage tells the story of a group of up-and-coming dancers who move to New York to attend the American Ballet Academy. (ABA is not a real dance company, but is most likely based on the American Ballet Theatre).
"It's one of very few movies made about dance that actually 'got ballet right,' which is why it's stood the test of time," EW writes. As Schull discussed in her recent interview, the creative team on Center Stage actually put in the work to depict its subject accurately. Dance — and especially ballet — is a tricky thing to put film. It's a craft that's meant to be viewed live in a theater. So, filming a dance performance, for example, without background knowledge in the art form, can leave out a lot. Not to mention, there aren't too many truly great actors who also happen to be prima ballerinas — or vice versa.
The 2000 dance film cast member, Amanda Schull, says the director 'didn't want an actor' for the lead role
Schull was chosen, she explained to Entertainment Weekly, primarily for her ballet training. (Although, her career more than proves she can do both).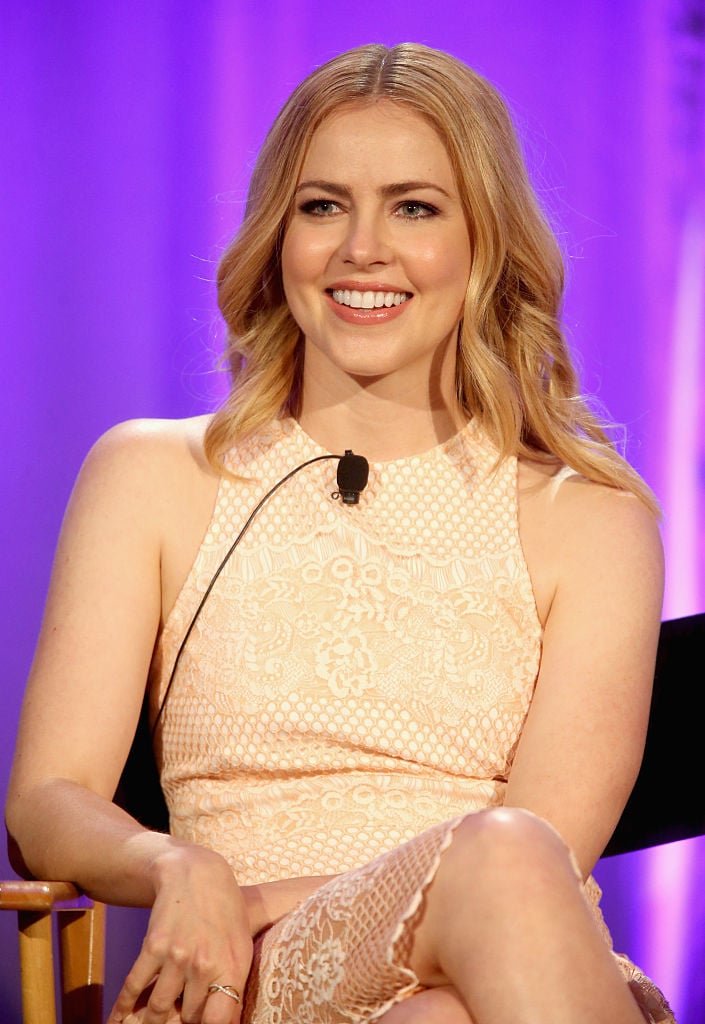 "I was cast because Nick wanted to get ballet right. He didn't want an actor," Schull told EW about the Center Stage director, Nicholas Hytner. The film studio encouraged Hytner to select a lead with some dance technique — then, they would "use a body double if they need to."
"They actually went through a substantial list of actors who said that they could dance and realized quickly that it wasn't going to work that way," Schull explained. The Center Stage star, on the other hand, "had been dancing since the age of 3 and had just accepted a contract with the San Francisco Ballet at the time when she was offered the lead role as Jody Sawyer." The actress explained how Hytner's choice enhanced the dance movie as a whole.
"He was a huge ballet fan," said Schull. That was essential to the creative choices the Center Stage director made. Perhaps most significantly, in the casting. Schull's tear-jerking performance of a struggling ballerina cursed with bad turnout feels incredibly real — probably because it comes from a real place. Schull continued:
Somebody else who didn't know ballet or wasn't a fan of dance or didn't understand it probably would have hired someone and just had dance doubles and it would have been a very different thing.
(Here's looking at you, Save the Last Dance!)
'Center Stage' also films dance beautifully
Aside from casting great dancers — the two male leads Sascha Radetsky and Ethan Stiefel, are truly awe-inspiring — Center Stage also understands how to show dance on film.
The New York setting is a big part of why Center Stage works, too.
"It was all shot on location in New York City," Entertainment Weekly reported. NYC is a perfect backdrop for a story about a little fish in a big pond. But Center Stage also got to film that legendary final dance performance in the equally legendary Lincoln Center.
"It was beautiful to dance onstage there," Schull told EW. It sounds like she will remember her final bow for a long time: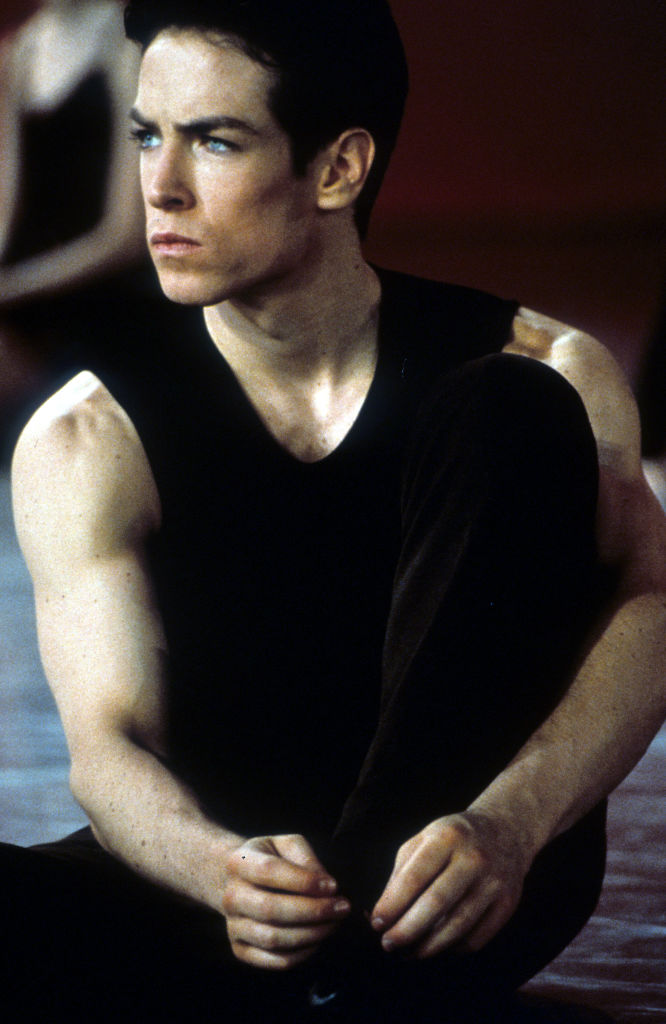 I was just so swept up in the entire experience that I didn't have an opportunity to think to myself, 'Am I worthy of being here on this stage with these people?' The theater was so gorgeous, there's Peter Gallagher and Julie Kent giving us a standing ovation, it was pretty emotional.
As EW put it: "Center Stage took every opportunity to infuse the magic of the city into the film."
We'd recommend a rewatch — even after 20 years, it holds up. If nothing else, watch it for the scene where ultimate ballet-diva Maureen (played by Susan May Pratt) screams the best movie quote of all time:
"I am the best g*d*mn dancer in the American Ballet Academy. Who the hell are you?"