Chad Johnson Is Slamming Peter Weber as the Bachelor
Chad Johnson was the villain on JoJo Fletcher's season of The Bachelorette. It's where he earned the nickname "Bad Chad." After Fletcher sent him home, Johnson went on to star in Bachelor In Paradise, but was kicked off for "belligerent" and "aggressive" behavior. Though he hasn't been on any Bachelor shows for a while, he still tweets about Bachelor Nation happenings.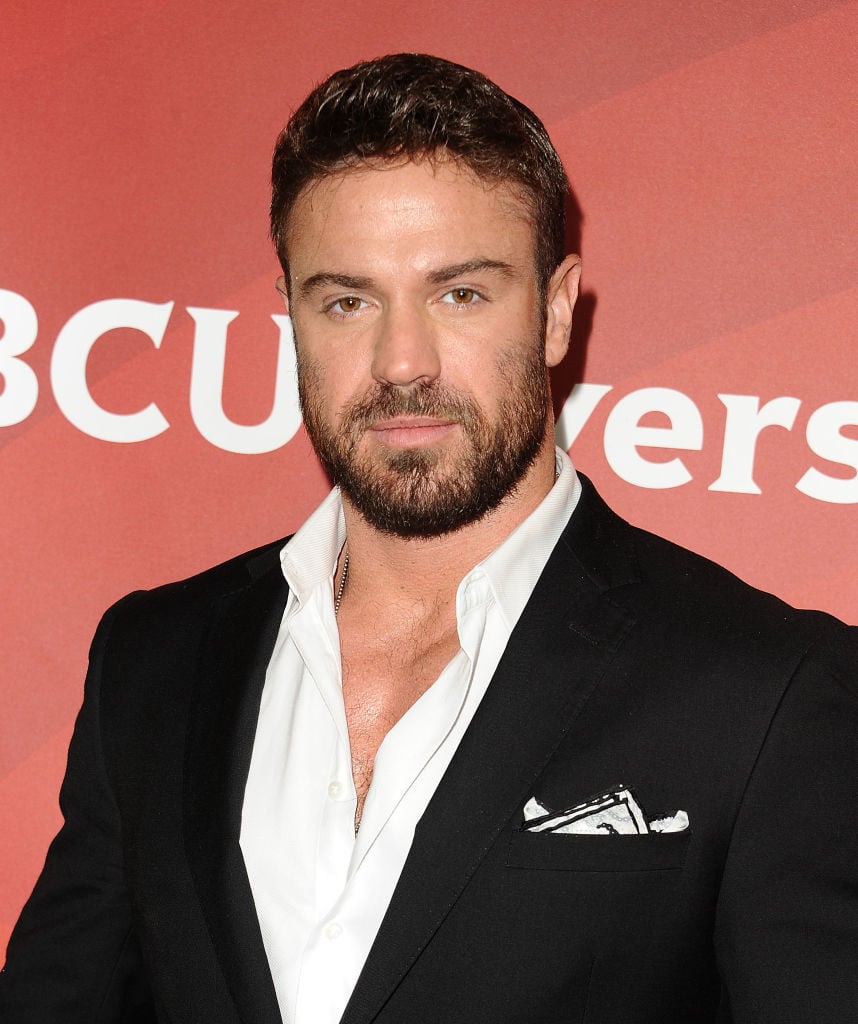 On January 12 he tweeted about Fletcher's new fixer-upper show, Cash Pad.
"Holy sh*t did anyone see how hard Jojo and Jordan's show(s) tanked? Each show. Less than 10k views per episode. Both shows cancelled. Give it up. Y'all suck," he wrote.
Suffice to say, he's keeping up his villainous tendencies.
Chad Johnson is not impressed with Bachelor Peter Weber
Recently, he spoke to Us Weekly about his thoughts concerning the current bachelor. Let's just say he's not impressed.
"There's nothing really bad to say about him because he's just kind of there," he said. "He doesn't really seem like he should be the bachelor. I always thought the bachelor was supposed to be this ultimate guy with a great career, and he's good-looking and in shape. But nowadays the bachelor is more like, 'Here's this PC guy that doesn't really say any bad s–t.' He smiles and he's not ugly.'"
Despite Johnson thinking Weber is a boring bachelor, he's been tweeting his thoughts on the pilot's season so far (mostly bashing the lead).
"If peters Instagram gets shut down after the show and he has no followers or brand deal income and is just a pilot makin like $50k a year do you think the girls would stay or go?" he tweeted.
He also called Weber's piloting skills into question.
"I just wanna see Peter get into the cockpit of one of these old planes and be like "the f*ck is this sh*t! I can't fly this sh*t I fly commercial, that sh*t practically flys itself! The pilot license is more of just a legal thing! Where's the hot tub?!"" he wrote.
Chad Johnson's 'Bachelor' premiere tweets
Here are Johnson's thoughts on the premiere (again, mostly roasting Weber):
"Peter looks like James Bond's nerdy younger brother Timmy Bond," he tweeted.
"Peter is tryin to tongue down every girl the first night," he wrote.
"It's funny how The Bachelor or Bachelorette always sends one super hot person home the first night to convince people they care about more than just looks," tweeted Johnson.
Though Johnson isn't thrilled Weber is the bachelor, by the looks of it, he'll continue weighing in on his season. Especially since it looks like we have quite the dramatic season ahead of us.
Read more: 'The Bachelor': Peter Weber's Conversation With Kelley in the Hotel Where They Met Lasted Longer Than You'd Expect