How Many Times Has Chad Michael Murray Been Married?
Actor Chad Michael Murray has been in the business for many years. Here's a look at his past relationships, including the co-stars he's dated.
These days, Chad Michael Murray may be best known for portraying cult leader Edgar Evernever on the hit teen series Riverdale. Interestingly, the actor got his start portraying a young character on similarly out-there drama series nearly 16 years ago. Let's take a look at Murray's past roles and relationships and see how far he's come.

Murray got his start on One Tree Hill

Murray is a long-time veteran of the CW, dating back to when it was the WB. He had recurring roles on popular teen series Gilmore Girls and Dawson's Creek before he was cast as the lead character in One Tree Hill, portraying Lucas Scott, a high school athlete whose life changes when he joins the same team as his half-brother.

Around the time OTH began, Murray was also landing some pivotal film roles. He starred as the love interest in two teen romantic comedies, Freaky Friday and A Cinderella Story, opposite Disney darlings Lindsay Lohan and Hilary Duff, respectively.

He married his co-star but it didn't work out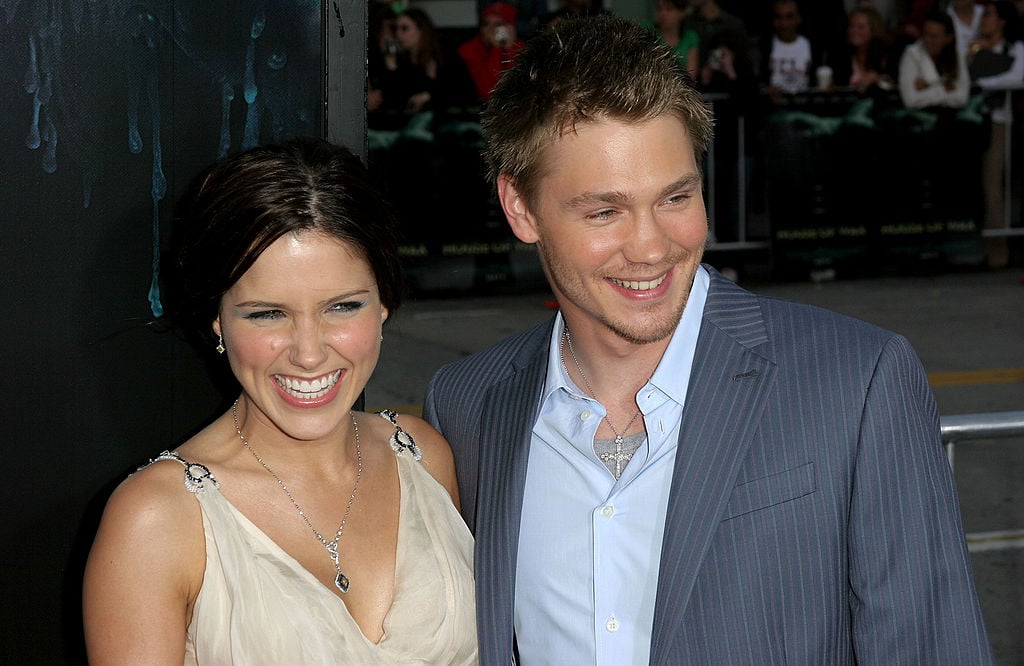 Murray's first marriage was a brief one. He and his One Tree Hill co-star Sophia Bush began dating around the time the series started and got married in May 2005. Just a few months later, they were separated. Despite Bush's petition for an annulment, they were divorced in late 2006.

Sadly, there has been a lot of drama in the years since their split, with the press and the producers on set fueling the fire between Bush and Murray. After separating from Bush, Murray dated Kenzie Dalton, who he also met on set. They were engaged for seven years before ending their relationship post-One Tree Hill.

What has Murray been up to since he left OTH?

Murray was a main cast member on the beloved series through Season 6, at which time he and fellow lead Hilarie Burton left the show. He guest starred in just one episode during the show's final season in 2012.

Since exiting the series that made him a star, Murray has continued to work regularly, though without the same level of fame. He had roles in films such as acclaimed drama Fruitvale Station and Nicolas Cage thriller Left Behind. Murray has had better luck on the small screen, with prominent arcs on Marvel series Agent Carter and Fox musical drama Star.

He eventually married another co-star

It seems as though, like many in Hollywood, Murray is prone to finding love on set. Prior to breaking off his engagement, he met actress Sarah Roemer on the set of action series Chosen, whom he began dating in 2014.

Roemer and Murray were married in Jan. 2015. They have two children together: A son, born in 2015, and a daughter, born in 2017. The family is very protective of their young kids, hiding their faces in photos shared on social media and not revealing their names.