Chadwick Boseman Aspired to Play a Rock Icon in Another Biopic
There's a common thread running through the commentary about Chadwick Boseman as people share their grief and adulation for the actor. It has to do with his legacy. At only 43, Boseman left a stamp on the world that transcended his work as an artist.
While Black Panther wound up wowing and inspiring fans, it's just a sample that showcased Boseman's ability to bring kingship to his characters. However, there's one legend who he wanted to play on film but didn't get the chance.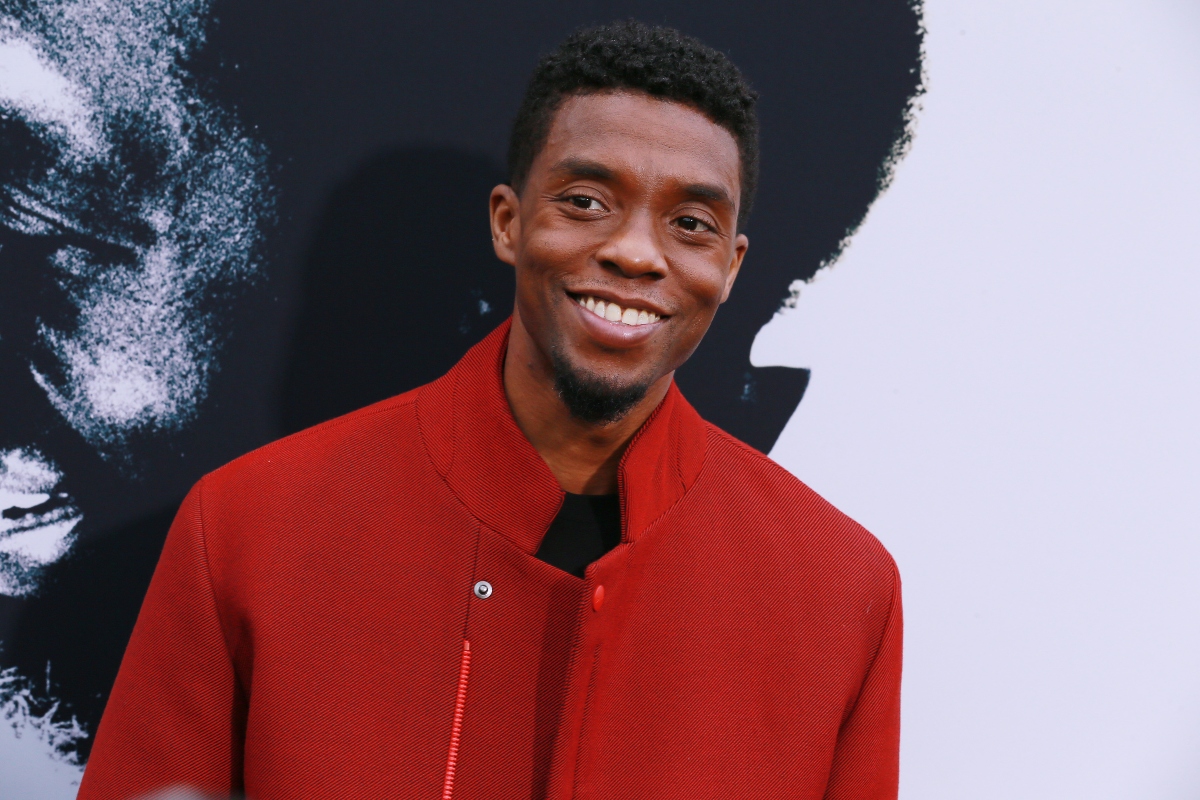 Chadwick Boseman did biopics true justice
During the past few days, Boseman's film achievements have been highlighted. When it came to biopics, it's an area where he soared. In 2013, he nailed it in 42 as Jackie Robinson and the film grossed over $97 million at the box office.
Robinson's widow — who consulted on the film — loved Boseman's depiction and told Sports Illustrated he captured "the quiet dignity that Jack had even when he was under attack."
Shortly after, Get on Up hit theaters in 2014 and Boseman again captivated audiences. That time, he did it as James Brown, performing all the dances himself and he even did a bit of singing.
And in 2017's Marshall film about Thurgood Marshall, Boseman was described as "electrifying" in the role. Biopics were one of his artistic strengths.
Boseman desired to play icon Jimi Hendrix
Early in his career, Boseman expressed that wanted to play music legend Jimi Hendrix. During a 2013 interview with The Hollywood Reporter, the actor discussed 42, biopics, and his dream role. He said he'd love to play Hendrix.
"People have said, 'You don't need to do any more biopics. You don't need to play any more real people.' I don't agree with that," Boseman said. "As an African-American actor, a lot of our stories haven't been told. Seeing the response not just to this movie but other movies that have been made about historical figures, there is a thirst for that and it needs to be done more."
Years later, Boseman jokingly told Larry King that he didn't want to do any more historical figures.
Boseman did have one last biopic in the pipeline
Before his death, the actor was slated to tackle the legendary Yasuke, an African who became a Japanese samurai during the 16th century. The Yasuke film was announced in 2019, and Boseman signed on as a producer and lead.
At the time, he touted the importance of bringing the story to the big screen, per Deadline. "The legend of Yasuke is one of history's best kept secrets, the only person of non-Asian origin to become a Samurai," Boseman stated. "That's not just an action movie, that's a cultural event, an exchange, and I am excited to be part of it."
Unfortunately, the Yasuke film was only in pre-production at the time of his passing. Although he never had the opportunity to become Hendrix, fans can stream Boseman's biopic body of work on Amazon Video and catch 42, Get on Up, and Marshall on the platform.