Chadwick Boseman Could Have Hinted at His Secret Battle With Cancer in a 2017 Interview
After news broke that Chadwick Boseman had died of cancer, there was an outpouring of condolences on social media as fans and friends of the Marshall actor reacted with shock and disbelief. Boseman had never gone public with his health struggles, battling them in silence for four years before he succumbed to the disease on Aug. 28. Although the news caught many off-guard, Boseman might have hinted at his cancer battle in a throwback interview.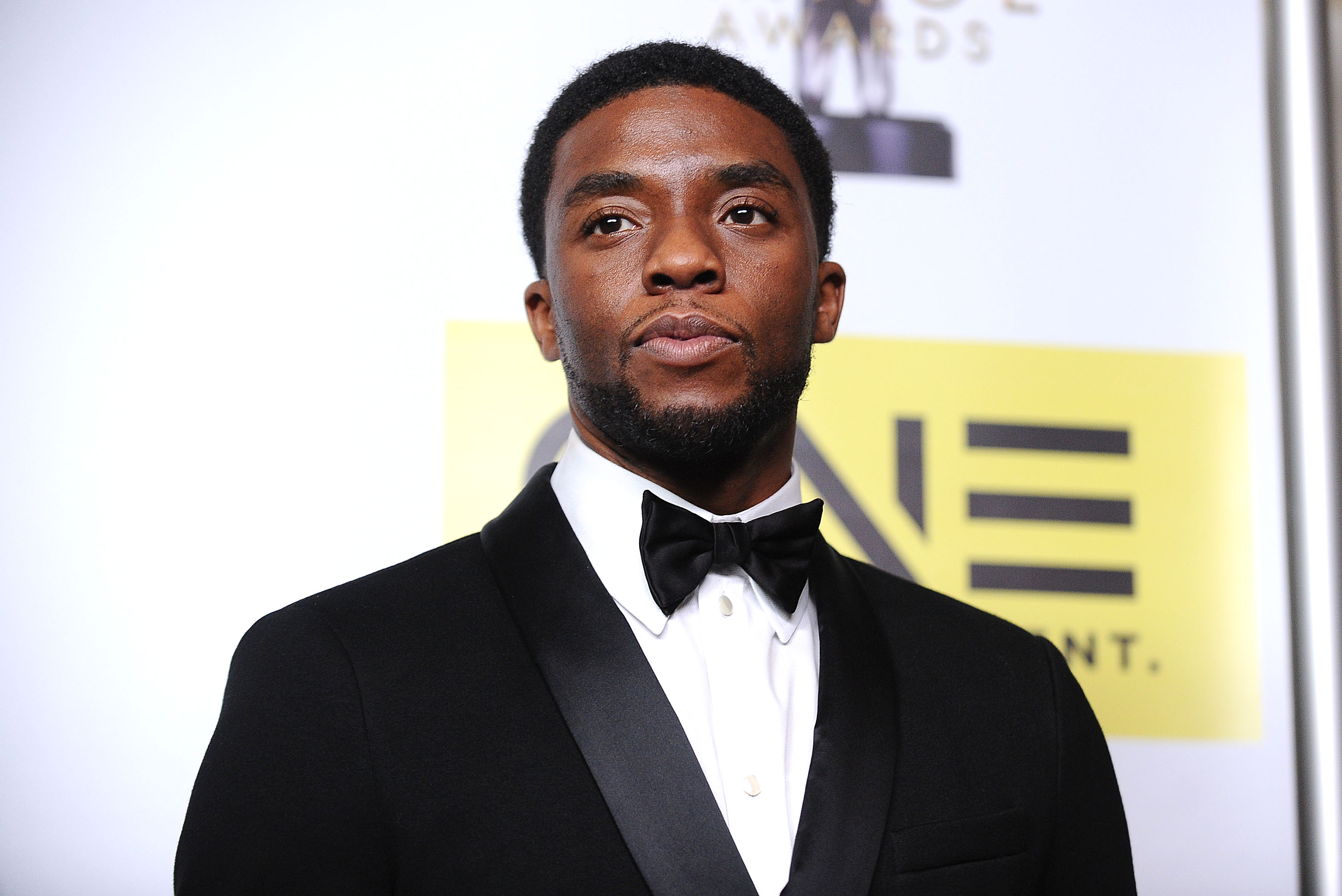 Chadwick Boseman made a cryptic comment about his health in 2017
The comment came in an interview with The Huffington Post that was published in October 2017. At one point, HuffPost reporter Matt Jacobs asked Boseman how it was to do a Black Panther project, then shoot the movie Marshall, before making another Black Panther movie.
"Did you bulk up, slim down and then bulk up again?" the reporter asked. Jacobs noted that Boseman nodded and looked "exhausted" as he said, "Right. Yeah, yeah, yeah."
When the interviewer teased that Boseman had been "through the wringer," the actor replied, "Oh, you don't even know. You have no idea. One day I'll live to tell the story."
Chadwick Boseman had been diagnosed with cancer at the time of the interview
While there's no way to tell with 100% certainty that he was alluding to his cancer battle in the chat, HollywoodLife points out that the interview came about a year after Boseman was diagnosed.
His team released a statement on social media after his death saying the actor "was diagnosed with stage III colon cancer in 2016 and battled with it these last 4 years as it progressed to stage IV."
"A true fighter, Chadwick persevered through it all, and brought you many of the films you have come to love so much. From Marshall to Da 5 Bloods, August Wilson's Ma Rainey's Black Bottom and several more, all were filmed during and between countless surgeries and chemotherapy," the statement continued.
Though Boseman never shared his diagnosis, fans grew concerned in April after noticing he'd lost weight. There was some speculation that the weight loss was for a movie role, but after seeing him later in the month looking frail and using a walking stick, fans started wondering if something worse was happening. Months later, Boseman died "in his home, with his wife and family by his side."
Chadwick Boseman's death shocked the world
Shock took over the entertainment world upon the news that Boseman had died. Many of his fans and Hollywood peers flocked to social media to mourn the actor and pay tribute to his life, including Avengers actors such as Chris Evans, Samuel L. Jackson, and Don Cheadle.
Boseman was honored by ABC in a special program called A Tribute For A King that aired on Aug. 30 and received a shoutout from Keke Palmer at the MTV VMAs the same evening.