Chadwick Boseman Recalled Career Memory When His Dad Made Him Teary (and It Wasn't 'Black Panther')
Tributes and love are continuing to pour in for actor Chadwick Boseman, and people are marveling at how much he accomplished in the past four years while dealing with a cancer diagnosis.
His peers and fans around the globe are remembering him as a kind, regal, and talented soul, as well as someone who was committed to his artistry.
Boseman's parents were extremely supportive of his work and would sometimes accompany him on set. He brought Jackie Robinson, James Brown, and Marvel's Black Panther to life, And there was a special moment in his career that let him know his father, Leroy Boseman, approved.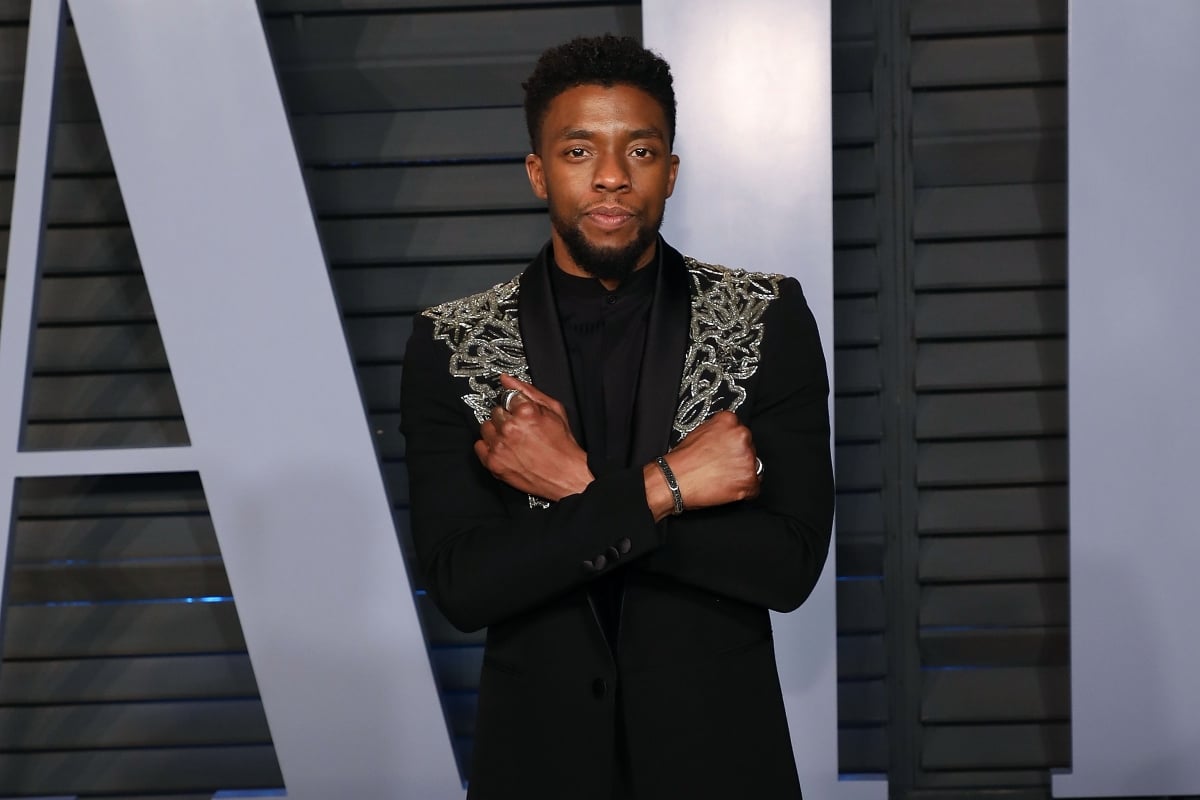 By the end of 2019, Chadwick Boseman led 6 major films
Between 2013 and 2019, Boseman played the lead role in six films, including 42, Get on Up, and Black Panther. He wowed audiences with his portrayal of Jackie Robinson in 42, impressed everyone with his performance as James Brown in Get on Up, and tackled a civil rights icon in Marshall.
When Boseman turned into King T'Challa, aka Black Panther, he also inspired countless kids (and adults) in a way that hadn't been seen in the world of superheroes.
If you didn't know his credentials before Marvel, you certainly learned more about them after Black Panther. His role set a new Hollywood standard and changed the game, and Boseman made many proud.
Even with all of the accolades under his belt, there was one movie that sealed it between him and his father.
Boseman's dad surprised him with 'proud' compliment for role
Parental pride and validation are two things many people can relate to. During a 2019 interview with HeatWorld, Boseman discussed his film 21 Bridges and was asked about which career moments made his parents proud.
He shared that his father never really was the type to verbally express such feelings, but one film moved him to say something. It really struck Boseman.
"I think the first time and probably the most meaningful time he did that was after he saw Get on Up," he said. "He was standing beside me, and he actually just came out and said, 'Hey, I'm proud of you.' So that would probably be the one that starts to bring a little bit of a tear to my eye."
Boseman added that he believed since his dad saw the work process and the end product, it cast a different light on him as an artist. He thought it gave his father a new understanding.
Chadwick Boseman's father intervened on the set of '42'
Boseman's parents have witnessed their son's hard work firsthand on movie sets. As a guest on Jimmy Kimmel Live! in 2017, Boseman shared a story about his father stepping in during the filming of 2013's 42.
The Jackie Robinson biopic was physically demanding, and at one point, the retakes were getting to be too much for Boseman's dad.
He told his son and the director, "You can't do that no more. You're going to be hurting in your body!" Boseman joked that the director shut the stunt down after 15 takes due to his dad saying enough.
For fans interested in streaming Boseman's Get on Up, Black Panther, Marshall, 21 Bridges, and 42, they're all available on Amazon Prime Video.