Chadwick Boseman Used to Call Toni Braxton to Hear Her Sing — And She Just 'Forever Dedicated' This Song to Him
Chadwick Boseman's unexpected death has resulted in an outpouring of love and support from people around the world. The Black Panther actor was just 43 years old, and he kept his colon cancer diagnosis quiet up until his death. He touched many lives including those of big-name actors and celebrities.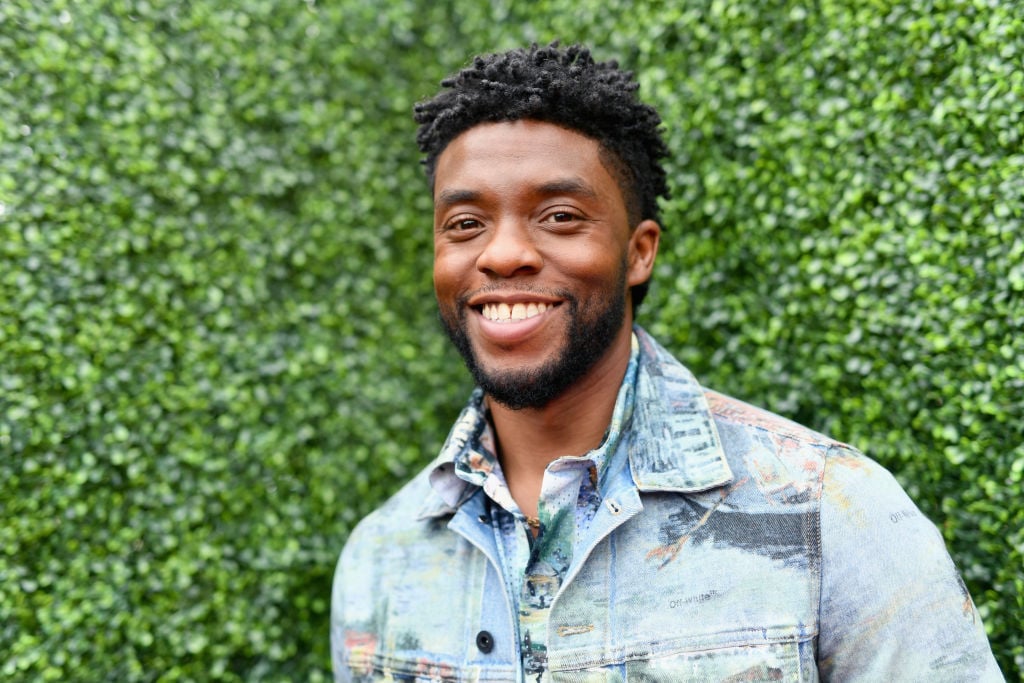 Chadwick Boseman touched the lives of many
According to comments from those who knew him posted on social media after his death, Boseman treated everyone he ever crossed paths with — whether it was Denzel Washington or a crew member on a set — as an equal. More importantly, he'd treat them like a friend.
You can see the effect he had on people in an appearance on The Tonight Show Starring Jimmy Fallon. Unsuspecting fans of Black Panther were brought in to deliver personal messages thanking Boseman for his work and for bringing King T'Challa to life. Then, Boseman came out from behind a curtain to surprise them, and each fan's reaction was priceless.
RELATED: Chadwick Boseman Was Mentored by These Legends as a Young Actor
Related post url: 
Chadwick Boseman's connections to the music industry
Even though he was an actor — albeit an actor who once played music icon James Brown — Chadwick Boseman had many friends in the music industry. His most personal connection was with Taylor Simone Ledward, a Los Angeles-based singer who was revealed to have married Boseman shortly before his death.
Chance the Rapper posted a photo with Boseman saying "Thanks for being so kind. God bless you and your family. We love you man."
SZA, who collaborated with Kendrick Lamar on the Black Panther soundtrack, shared a similarly heartfelt sentiment on Instagram: "Thank you for changing our lives!!! Thank you for always being kind. I'm so honored to have met you at all. A TRUE LEGEND AND LIGHT!"
Drake, The Weeknd, Kehlani, and Tinashe also expressed their thanks and condolences on social media. But it was one tweet from one artist that spoke to Boseman's character and just how much of a light he was.
Chadwick Boseman and Toni Braxton used to chat on the phone
R&B icon Toni Braxton expressed her sadness on social media about Boseman's death. In addition to memorializing the actor, Braxton took a moment to tell people just a snippet of what he was like as a person.
"Our makeup artists are friends and he used to get on the phone and ask me to sing 'You Mean the World to Me' because it was his favorite song of mine," Braxton recalls. "You Mean The World To Me" is a Braxton classic from 1993, when she had just emerged in the music world with her debut album and broke the top 10 on the Billboard charts at the time.
Because of his love for that song and for her, Braxton knew the best way to immortalize him with her music. "Now this song will be forever dedicated to him," she tweeted. "Rest In Power King."