Chadwick Boseman Was a 'True Legend' for Visiting Sick Children While Living with His Own Terminal Illness, Fans Say
Fans of the Marvel universe are still inspired by late actor Chadwick Boseman, who never spoke publicly about his cancer diagnosis.
There's no getting around the fact that the Marvel movies have been wildly successful for Disney Studios. The fact that the movies are both entertaining and well done certainly is a key reason for their popularity. Another reason they've been so well-received stems from the fact that every actor involved in the massive project has a reputation for being a genuinely good person. Chadwick Boseman was no exception.
Throughout his life, he appeared to work hard to show the world that it was possible to be a good guy and an actor. He cemented his true legend status when he refused to let his own terminal illness stop him from visiting sick children.
Chadwick Boseman's acting career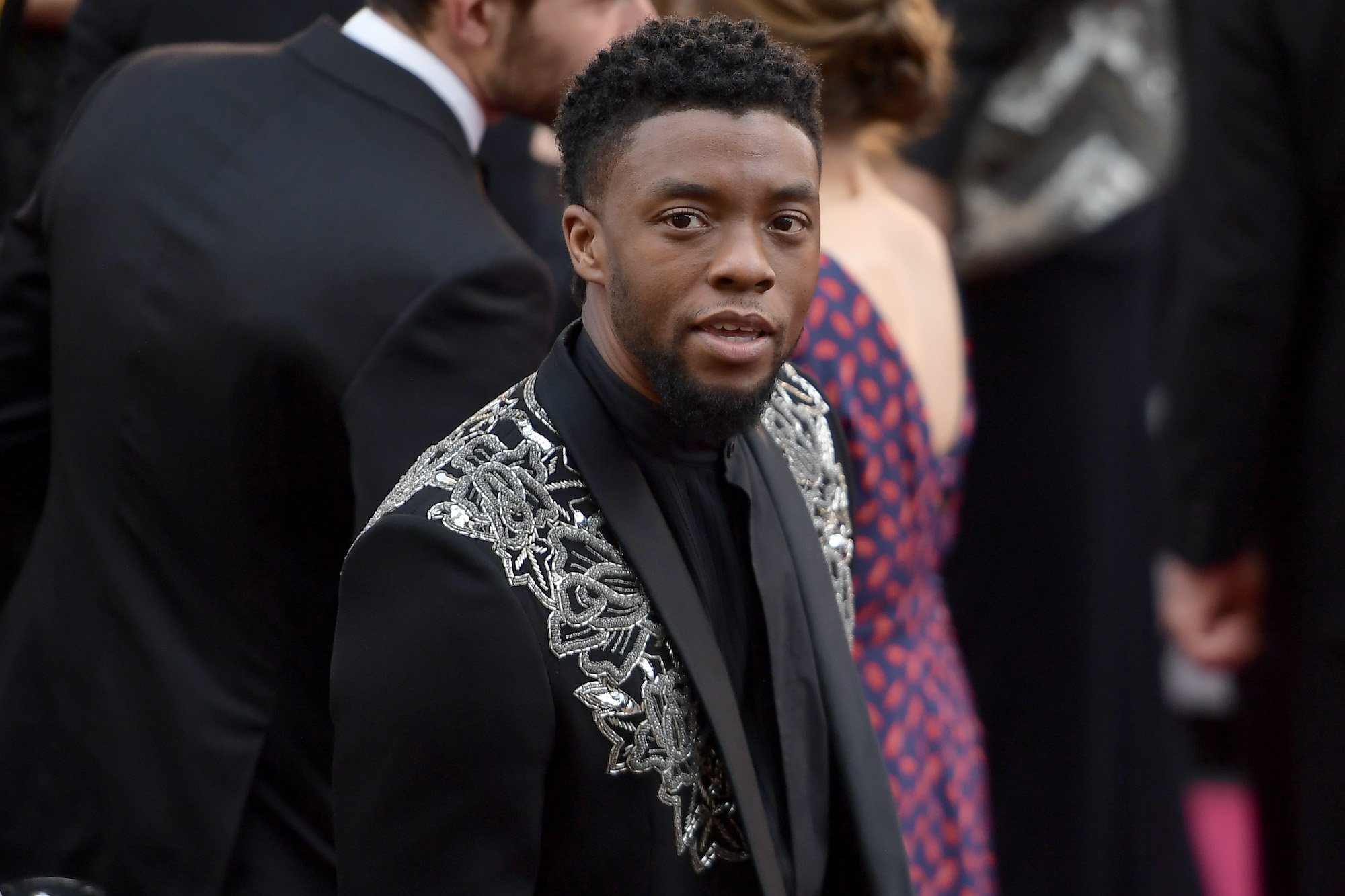 While Chadwick Boseman will always be remembered as the Black Panther, that was far from his only acting role. 
Theatermania reminded fans that Boseman wrote his very first play while he was still in high school. The play was written in response to the death of a classmate and was performed by the high school. After leaving high school, Boseman attended Howard University in Washington, D.C. where he obtained his Bachelor of Fine Arts degree in directing.
During his college years, Boseman attended a summer acting program held at Oxford University. He revealed that the only reason he was able to attend was that Denzel Washington provided the funding.
"Many of you already know the story that Mr. Washington, when asked by Phylicia Rashad to join her in assisting nine theater students from Howard University who had been accepted to a summer acting program at the British Academy of Dramatic Acting in Oxford." LAD Bible quoted a speech Chadwick Boseman gave at an American Film Institute dinner. "He gracefully and privately agreed to contribute. As fate would have it, I was one of the students that he paid for. Imagine receiving a letter that your tuition for that summer was paid for and your benefactor was none other than the dopest actor on the planet. There is no Black Panther without Denzel Washington."
During his all too short life, Boseman performed in and directed many theatrical productions including The Colored Museum, Romeo and Juliet, Macbeth, and Urban Transitions. 
His many television appearances included Third Watch, Lincoln Heights, CSI: NY, and ER. His movie credits include The Express, Draft Day, The Kill Hole, 42, and The Black Panther.
Chadwick Boseman's fight with cancer
If you were surprised to learn that Chadwick Boseman died of colon cancer when he was only 43 years old, you're not alone. Even though he'd been diagnosed and started treatment when he was 40, Boseman was secretive about his condition.
He was so determined that no one should know what he was going through that The Hollywood Reporter revealed that Disney didn't even know about the star's health problems. Fox News stated that Boseman didn't fully understand just how sick he really was until about a week before he passed away.
Chadwick Boseman embraced the concept of "superhero"
Throughout his life, Chadwick Boseman maintained a reputation for being a good man. In the last years of his life, he proved that he was a superhero both on and off camera when he visited multiple children hospitals and visited with the patients.
At the time, it seemed noble, but now that we know he was suffering from colon cancer and that he must have considered each moment of his time a precious commodity, it shows just how deeply he embraced the concept of being a superhero.
"When Chadwick came to St. Jude Children's Research Hospital in 2018, we knew he wouldn't have a lot of time to spend with us. He had just finished filming Avengers: Endgame in Atlanta and made a special stop in Memphis while on his way back to Los Angeles," Richard Shadyac Jr. said when he talked about the visit in PEOPLE. "He wanted to visit our patients, who come from across the world and are in treatment for cancer and other life-threatening diseases. We were honored that he would take a moment to come and spend time with the kids and their families. When it comes to number one superheroes our kids request visits from, Black Panther is at the top of that list." 
Fans on Reddit are still impressed that Boseman dedicated what little time he had left to making others happy. One fan wrote: "Just imagine what was going through his head when he did those visits, knowing he was hiding his sickness but making other sick people's dreams come true. He was a true legend gone way too soon."
We can only wonder if Chadwick Boseman felt a connection with those children that helped him bravely deal with his own grim circumstances.