Chadwick Boseman Would Want T'Challa Recast Claims His Brother Amid Drama on the Set of 'Black Panther 2'
ARTICLE HIGHLIGHTS
Chadwick Boseman's death delayed production for Black Panther 2.
Marvel fans are pushing the #RecastTChalla hashtag.
Boseman's brother seems to agree with Marvel fans, claims his brother would want the role recast.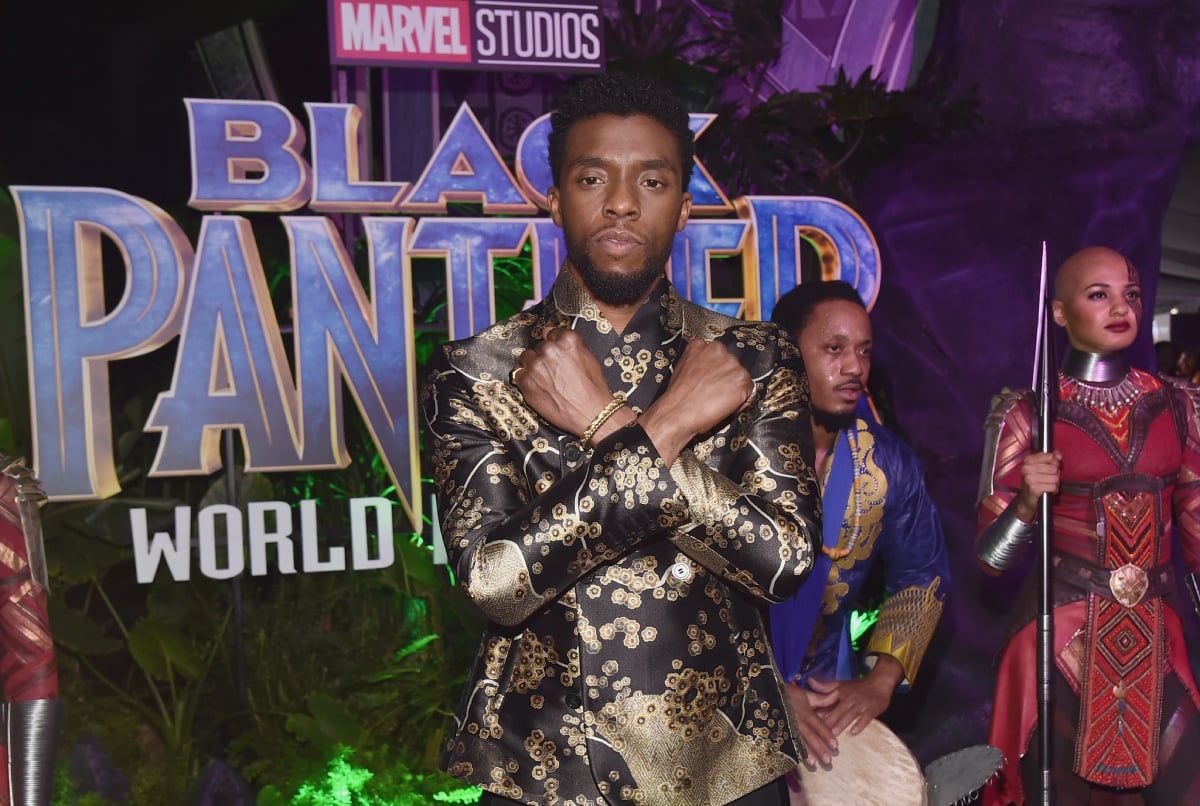 Chadwick Boseman's character T'Challa was not recast after his tragic death in 2020 from colon cancer. Marvel chose not to replace Boseman for Black Panther: Wakanda Forever, aka Black Panther 2. Instead, they have reportedly shifted the focus of the story to his sister Shuri (Letitia Wright).
But according to Boseman's brother Derrick, T'Challa should live on in the Black Panther franchise. Especially considering the drama surrounding Wright on the set of the sequel.
Chadwick Boseman's death delayed production for 'Black Panther 2'
Boseman passed away just weeks before he was scheduled to begin his pre-production routine for Black Panther 2. He kept his four-year battle with cancer a secret from almost everyone, while Marvel had big plans for Boseman and the sequel.
Of course, all of that changed with the actor's sudden passing. Director and writer Ryan Coogler "reshaped" the script to honor Boseman, according to star Lupita Nyong'o.
"We have a leader in Ryan, who feels very much like we do, who feels the loss in a very, very real way as well," Nyong'o told Yahoo. "And his idea, the way in which he has reshaped the second movie is so respectful of the loss we've all experienced as a cast and as a world. So it feels spiritually and emotionally correct to do this."
The implication is that Marvel will be killing off T'Challa in the sequel. But according to Boseman's brother, Kevin Feige and the studio should rethink that strategy.
Marvel fans are pushing the #RecastTChalla hashtag
Amid the shock of Boseman's death, many fans voiced their support for Marvel retiring the character in the MCU because he was so intrinsically linked to the late actor. But more than a year after his death, the hashtag #RecastTChalla has become a popular trend. Especially amid the speculated drama with Letitia Wright.
Derrick Boseman made it clear that Chadwick never shared his wishes for the T'Challa character before his death. However, he is sure that his brother would agree that the character should live on in the MCU.
Chadwick Boseman's brother says the role of T'Challa should be recast
Derrick Boseman recently told TMZ that he believes another actor should portray the King of Wakanda in future Black Panther films. Even though the role made his brother famous and legendary, Derrick says that Chadwick thought T'Challa was bigger than just himself.
The character's power and influence shouldn't be sidelined just because Chadwick died, Derrick noted. The reason is because a black king in the Marvel Cinematic Universe has a huge impact on African-American youth. If they killed the character off in the wake of Chadwick's death, Derrick says they are depriving black kids of a powerful, superhero role model.
'Wakanda Forever' is on hiatus until January 2022
As for the drama surrounding Wright, CBR reports that production for Black Panther 2 is currently on hiatus until January 2022 due to her on-set injuries. Wright will be back to resume filming next year, despite rumors to the contrary.
Multiple reports have claimed that Wright has been expressing "anti-vaccine" views on the set, which is something she has vehemently denied.
"The report spoke about my conduct on the set of Black Panther 2. I honestly assert that this was completely untrue," she said.
Wright has reportedly chosen not to get vaccinated against COVID-19, but that is not what shut production down.
'Black Panther 2' is moving on without Chadwick Boseman
Wright entered a London hospital in August after she suffered a fractured shoulder and concussion during an incident on set. The cast and crew of Black Panther: Wakanda Forever was able to film without her for a few weeks. But, they put things on hold in November when they ran out of scenes to film that didn't involve her.
In a memo to the production crew when the pause was announced, Marvel Studios bosses Kevin Feige, Louis D'Esposito, and Nate Moore said that Wright's accident on set was "a reminder of the importance of safety at all times in our work."
"As you are all aware, Letitia had a frightening accident on our set during a stunt back in August…" the bosses wrote. "What we had initially thought were minor injuries turned out to be much more serious with Letitia suffering a critical shoulder fracture, and a concussion with severe side effects. It has been a painful process and Letitia has been home recovering with her doctors and the support of family."
Black Panther: Wakanda Forever is scheduled to hit theaters on November 11, 2022.
RELATED: Marvel Boss Kevin Feige on Chadwick Boseman's Final Performance in the MCU — 'In Hindsight, It's Very Moving'
Related post url: