Channing Tatum and Jessie J Are Officially Back On
When two celebrities fall under the spell of Cupid's arrow, the public either ships the union, questions it, or on rare occasions, ignores it. Channing Tatum and singer Jessie J each have their own fans, and when they started dating over one year ago, people took notice of their relationship. Last fall, the couple made headlines after it was reported they broke up. Since then, they've been plagued by rumors of a reconciliation, but now it seems their love story has taken a new turn.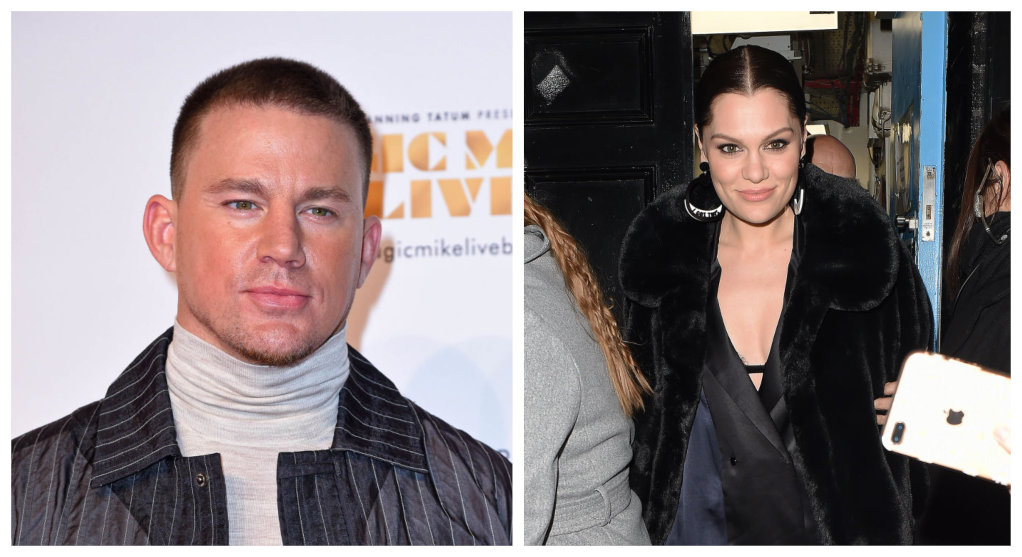 When did they first get together?
In April 2018, Tatum and his then-wife, Jenna Dewan, announced they were ending their nine-year marriage. Six months later, Tatum was spotted out with Jessie J on a date, and it was confirmed they were in the early stages of their courtship. That was in October 2018, and though they typically kept a low profile, both the actor and Jessie J would post romantic messages to and about each other on social media, per Marie Claire.
Tatum, who shares a six-year-old daughter with his ex, would spend time in the U.K. with Jessie J and vice versa. The two split their time in terms of logistics, traveling when needed. In December, it was discovered that the couple ended their relationship about a month before the holidays.
Why Channing Tatum and Jessie J split
According to People, the pair were happy but timing was a huge factor in their breakup. A source told the outlet that for Tatum, fatherhood and work obligations were keeping him busy and he wanted to ensure he was managing everything and being present for his daughter.
"Channing and Jessie have different priorities and focuses that don't really align. They had a fun relationship, but it just didn't work out. Channing needs to be in LA a lot so he can spend time with Everly. Jessie prefers England. They are still friendly though."
It wasn't easy for Jessie J, as fans noted that she shared a post around New Year's that read, "Delayed emotions are… well…not so fun." Many believe it was tied to her fresh feelings about her split from Tatum.
Now it's been confirmed Jessie J and Tatum are back together
Since early January, the duo has been photographed hanging out together and smiling around Los Angeles. Some already believed that they reconciled weeks ago and were keeping things under wraps. According to a source for E! News, Tatum and Jessie J are happy to be around each other again, and are officially an item once more.
"They took a few weeks apart but ultimately decided they really care about each other. They seem very happy to be spending time together again. Jessie has been staying at Channing's house this past week. They are super giddy around each other."
This comes on the heels of news that Tatum's divorce was finalized in November 2019 and he and his ex are working out custody arrangements. Some reports–such as this one from Forbes–note that the exes are working through things with the assistance of a co-parenting counselor.
Jessie J enjoyed her time with Everly and has previously said Tatum and Dewan's daughter is "absolutely lovely."