Channing Tatum Went off on a Fan Who Said 'You Look Better With Jenna'
Channing Tatum and Jessie J might have broken up recently, but it seems like the pair is back together. In the past few days, Tatum has plastered the "Mamma Knows Best" singer all over his Instagram page. In fact, on January 25, 2020, Tatum revealed that he was going to support Jessie J by watching her sing. Unfortunately, though, not everyone is as thrilled with Tatum being with Jessie J. In fact, some of his fans still wish that he would reconcile with his ex-wife, Jenna Dewan.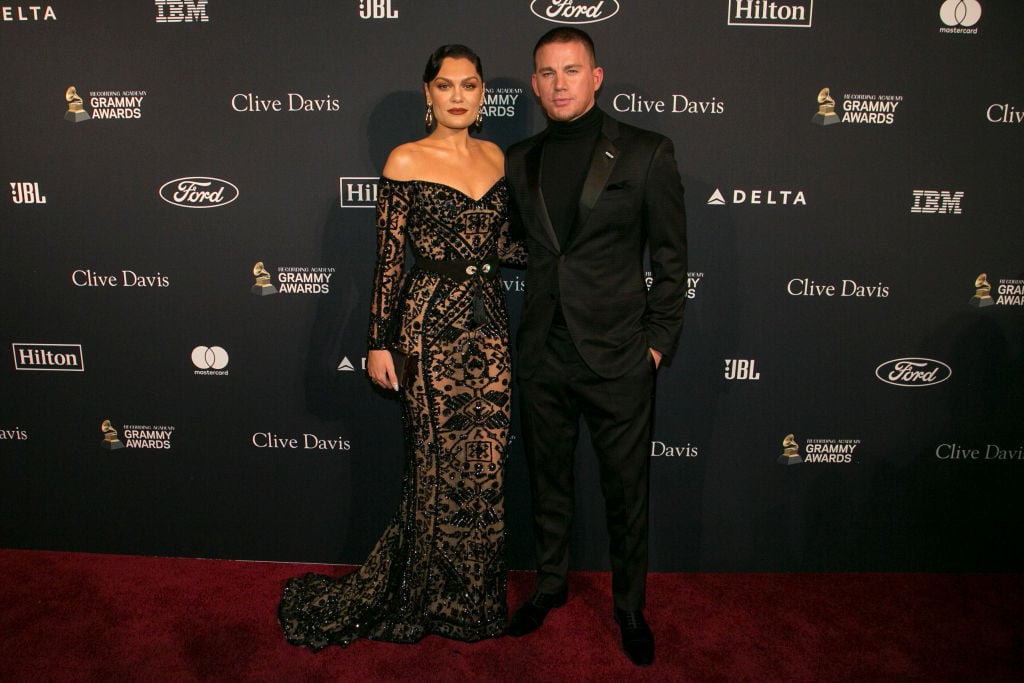 Channing Tatum and Jenna Dewan
Prior to their divorce, Tatum and Dewan seemed to have a storybook love affair. The pair met while filming "Step Up" and their chemistry was just as palpable off-screen as it was on-screen. The couple was married for nine years and share a child, Everly, together. Back in 2018, the pair announced that they were lovingly going their separate ways. Shortly after that announcement, Tatum began dating Jessie J. Now, Dewan is engaged to Steve Kazee. For their part, Dewan and Tatum seem to be supportive and amicable with one another. However, some of their longtime fans don't seem to be following suit.
A fan doesn't approve of Tatum dating Jessie J
On January 25, 2020, Tatum posted a picture to his Instagram page. In the photo, he and Jessie J are wearing unicorn hats and the "Bang Bang" singer is kissing Tatum on the cheek. "Gonna watch this unicorn sang tonight. Then we gonna get it in! Horns out!" Tatum captioned the photo. Though the photo racked up over a million likes, not all of the feedback was positive. One person felt that Tatum should still be with Dewan, rather than Jessie J. "Jenna looks better with you," they declared. Tatum didn't take too kindly to the fan's opinion and made his displeasure known.
The Magic Mike alum claps back to a fan on Instagram
"Hey Alex, I don't usually address sh*t like this. But, you seem as good a [sic] of terrible happy people hating thoughtless person as any of them. Why don't you think seriously about what your [sic] doing. It's hurtful and I ain't about it. If you can't not [sic] be a horrible hateful person on my page and support the infinite and untouchable beauty and woman that Jess is…please kindly get TF of our here. No one wants you here. Especially me. And ain't no body [sic] more stunning and beautiful to look at but even more as a human than Jess. And yeah that includes my ex. Sorry about your opinion but what I said is facts. Just facts. Okay bye, be careful with your actions it's what you create for yourself," Tatum shared about Jessie J.
Tatum seems thrilled to be back together with Jessie J
Tatum's response yielded a bevy of different responses. However, some people felt that he was disrespecting Dewan in order to boost Jessie J up. Again, the Magic Mike star commented. "And just to be super clear for the other people that love to turn sh*t around. Jenna is beautiful and amazing in her own right. But no and I ben [sic] no [sic] is more beautiful or better than anyone else. Beauty isn't measurable. It's in the eye of the be holder. [sic] So while all you infinitely beautiful people pour over these words and try and find sh*t to start sh*t wit. [sic] I'm gonna be enjoying my MF night with my gorgeous lady and cuddle up in her beautiful heart bye," Tatum declared.
It seems that though Tatum was bold in his statements, he changed his mind about making them public. Since commenting about both Dewan and Jessie J, he has turned off comments on his post. While we're not knocking Tatum for defending his relationship and Jessie J, perhaps this would be an instance when ignoring the comment was the best course of action.