Channing Tatum Is 'Not Ashamed' of His Florida Stripper Days, But Doesn't Miss It Either
Actor Channing Tatum performed as a stripper in his youth, as 'Magic Mike' fans know. While he doesn't regret it, he's not exactly jumping back on stage.
Actor Channing Tatum has been a busy guy for the last decade. The star of 21 Jump Street and Step Up has worn many hats in his career, including producer, director, and even author. But Tatum was also once a stripper like the character he played in the popular Magic Mike film franchise. 
As he prepares to return to the character in Magic Mike's Last Dance, Tatum admits that he doesn't miss his time as a stripper. But he's also not ashamed of it.
Channing Tatum's stripper days weren't glamorous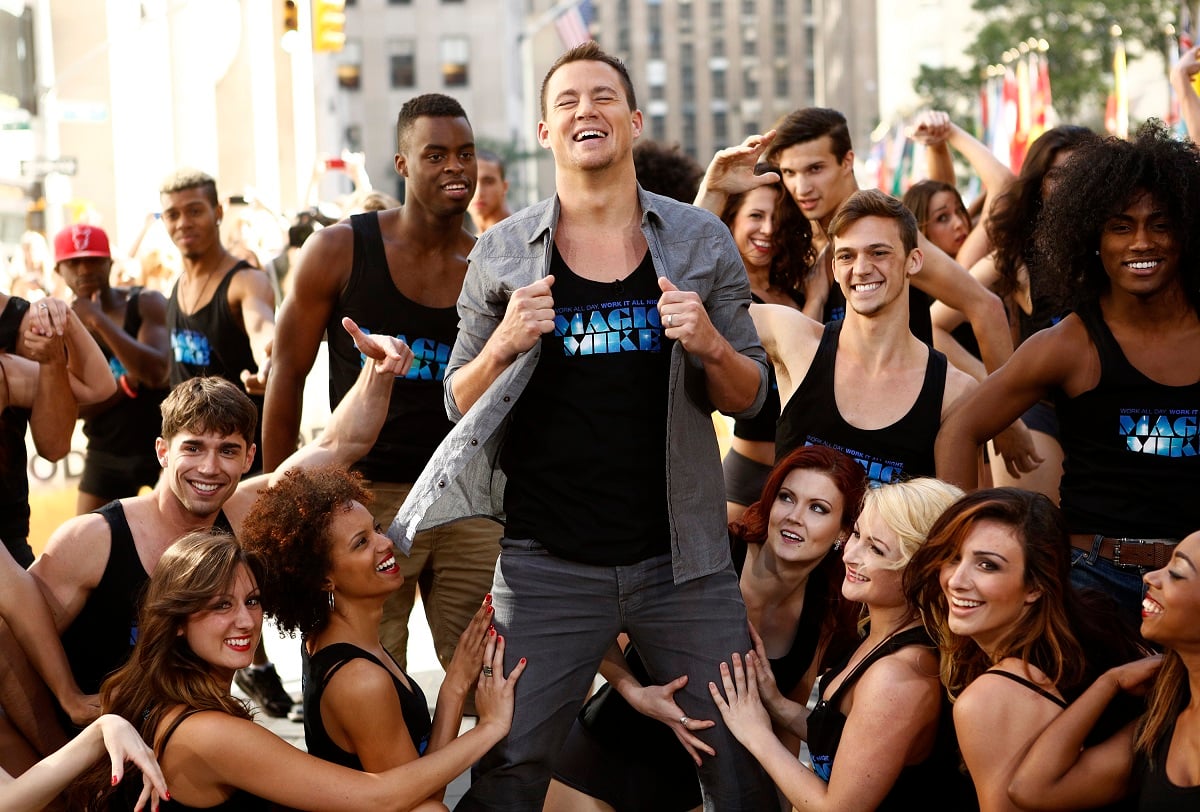 Back in 2017, the actor attended the grand opening of Magic Mike Live at Hard Rock Las Vegas. The red carpet event included more than a dozen male strippers performing while Channing Tatum observed. But he didn't regret not joining in.
"I don't miss anything about stripping," he told People. "I stripped in Tampa for like 25 girls, at best. It wasn't glamorous whatsoever." Tatum also pointed out that the show he created was just that — a show. "This isn't stripping," he explained.
The 90-minute choreographed performance is a lot more than attractive dancers taking everything off. In addition to lap dances, Magic Mike Live includes comedy, instrumentals, and acrobatics. 
Tatum's stripping experience
Tatum got into stripping while he was living in Florida. He made a deal with a friend: They agreed to work as strippers for a little while "just to be crazy and insane," and then they'd get out, he told GQ in 2011. 
When he became an actor, Tatum's team wanted to keep his stripping firmly in his past. But the control was taken away from him when a tape of him performing under the name "Chan Crawford" was sold to Us Weekly.
While some might balk at this secret, Tatum said he "wanted to tell people." He told the publication, "I'm not ashamed of it. I don't regret one thing." Besides, Channing Tatum isn't the only mainstream celebrity with a stripper past.
Other celebrities have been strippers
Most who follow Cardi B know about her stripper days. In an Interview Magazine profile with Mariah Carey, the rapper said she felt "uncomfortable" and "ashamed" at first. But "that's how desperate I was to get the f— out of the situation I was in," she explained. Cardi B eventually made up to $10,000 a week stripping, which boosted her confidence and future career. "I felt on top of the world," she added.
Similarly, before Lady Gaga sold out huge arenas for her concerts, the "Born This Way" singer went to NYU's Tisch School of the Arts. After dropping out and moving out of her parent's house in her late teens, she worked as a waitress and a stripper. 
According to Fabulous (via Digital Spy), Gaga explained her act "was pretty wild." "I'd wear black leather and dance to Black Sabbath, Guns N' Roses, and Faith No More," she added, calling her act "very rock 'n' roll."